Important Press Release from Various Agencies/Organizations
---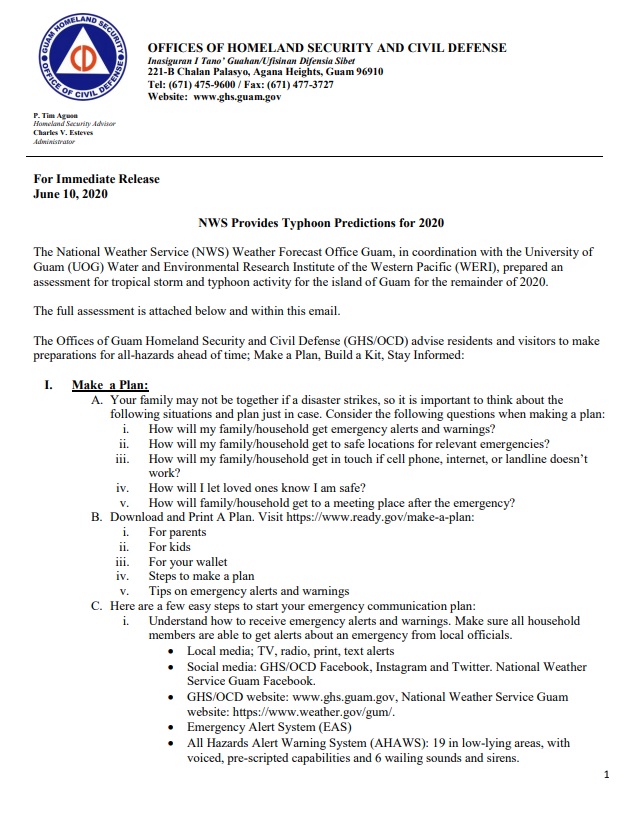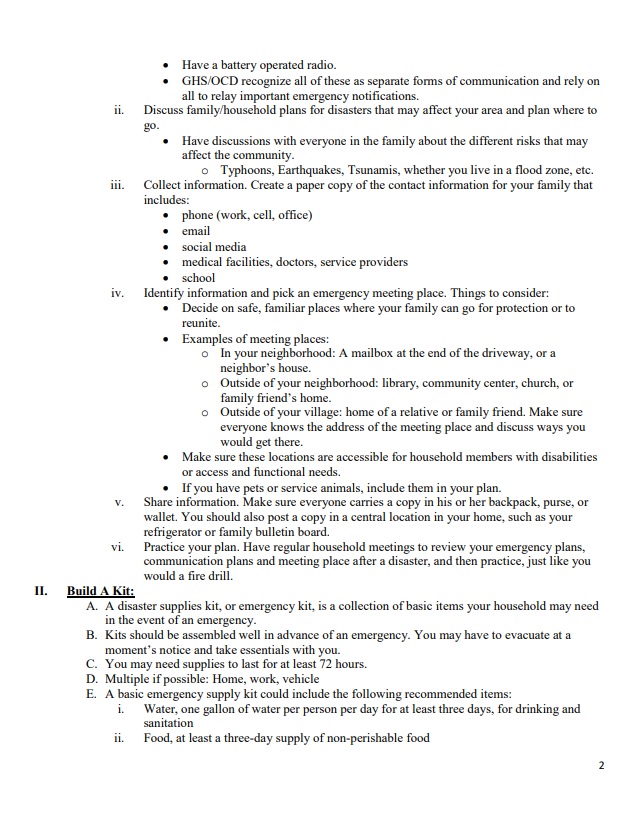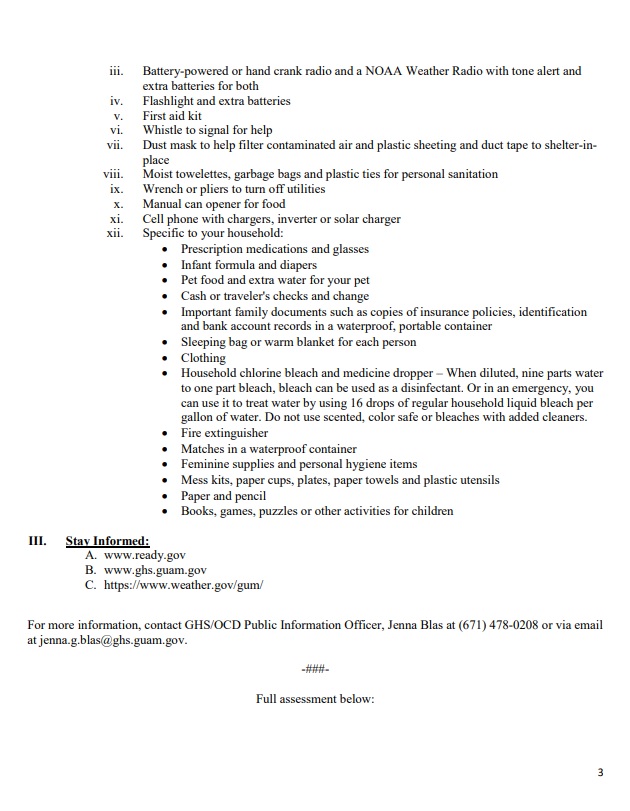 ---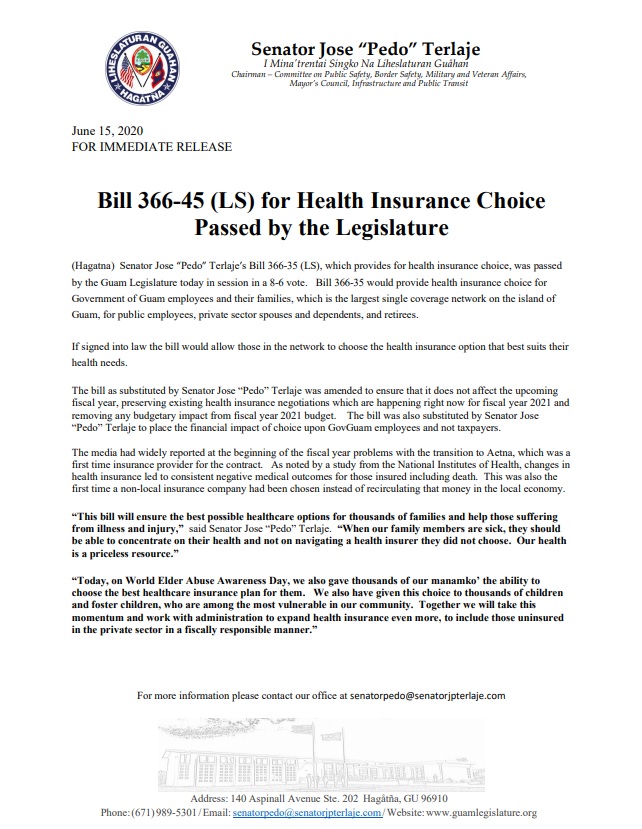 ---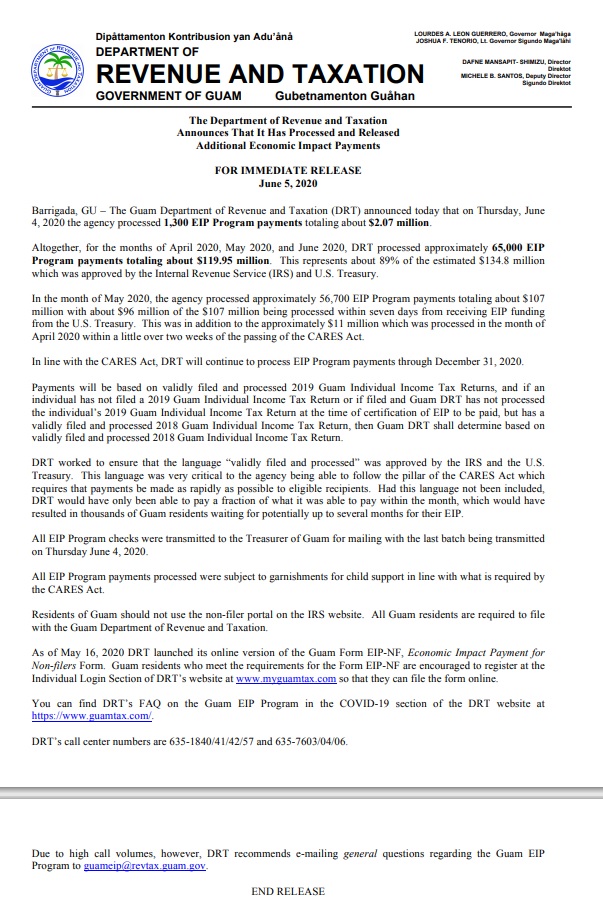 ---
Posted 6/12/2020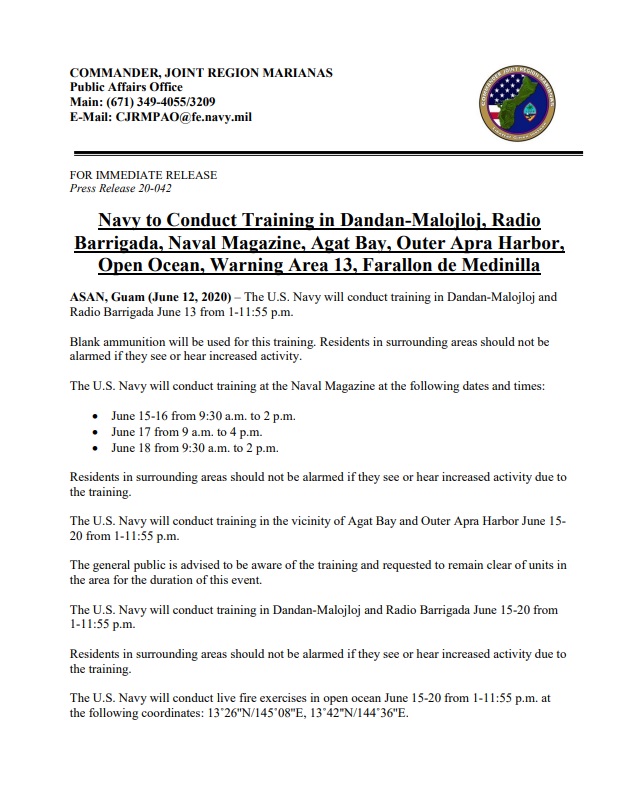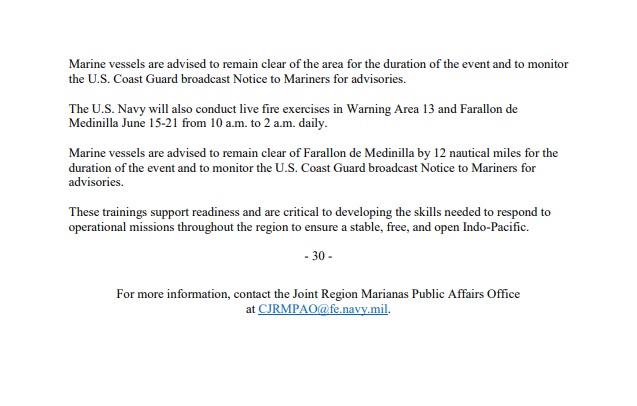 ---
Posted 6/4/2020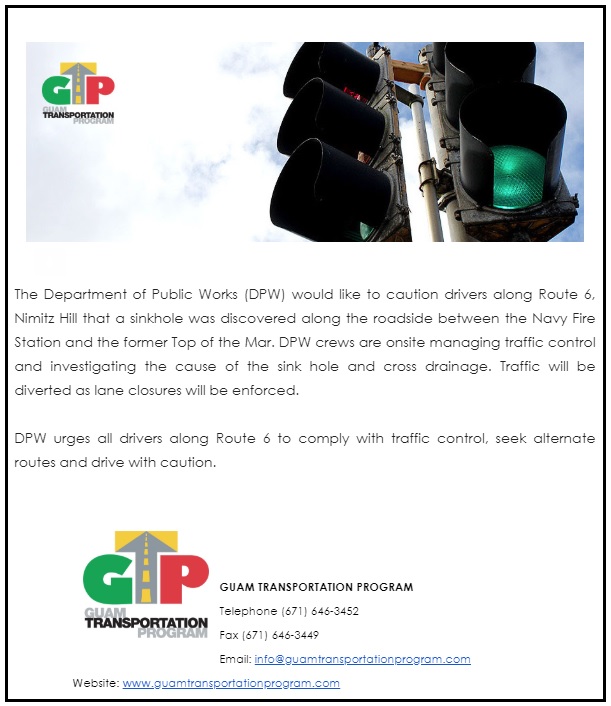 ---
Update Posted 5/05/2020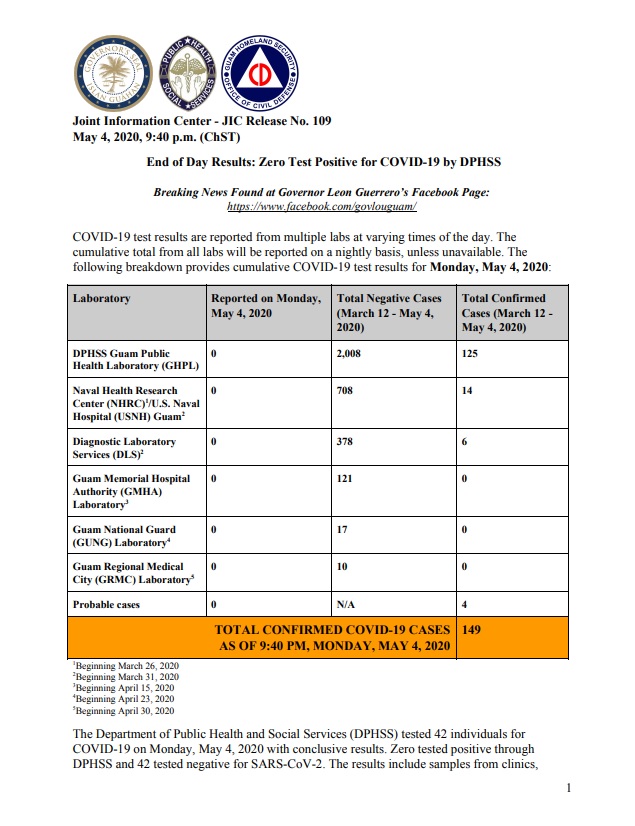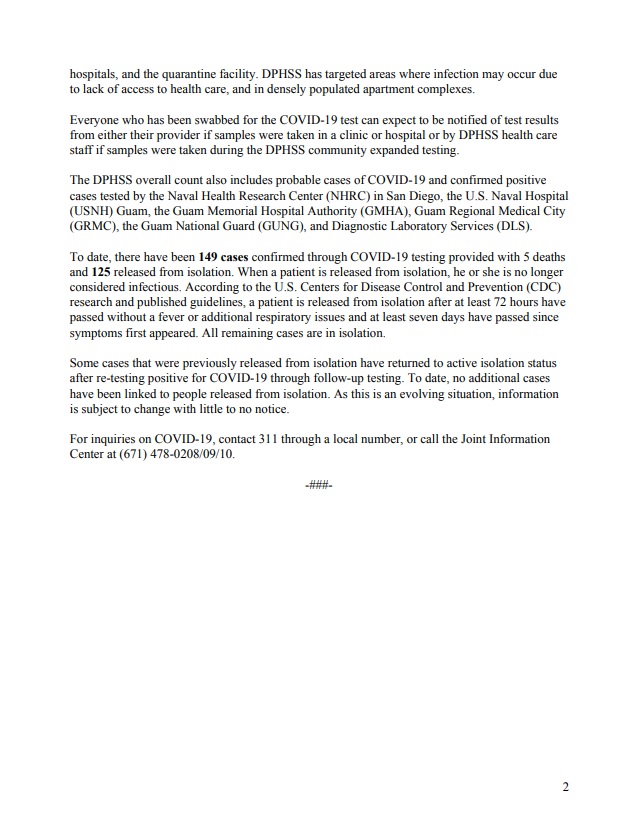 ---
Posted 05-04-2020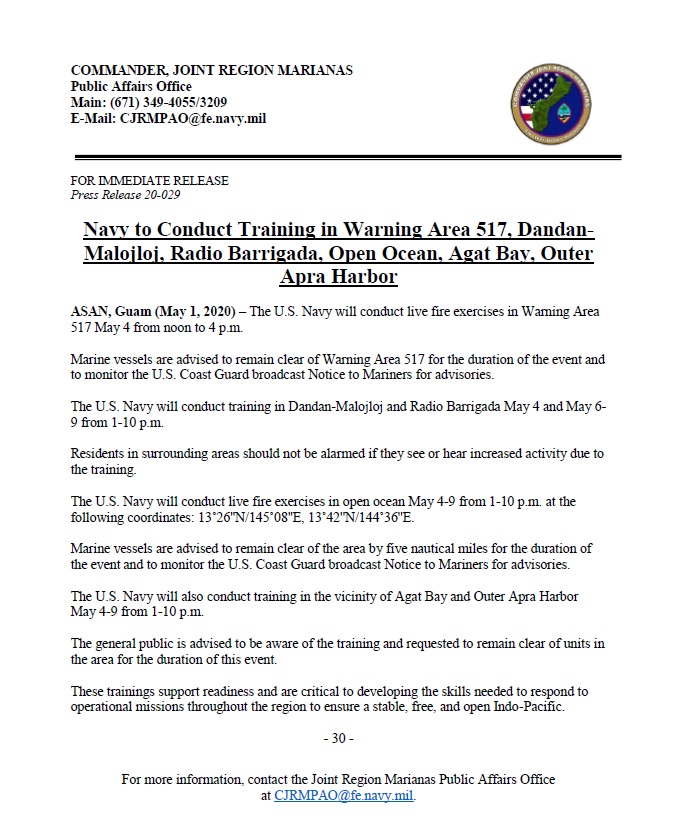 ---
Posted 05-04-2020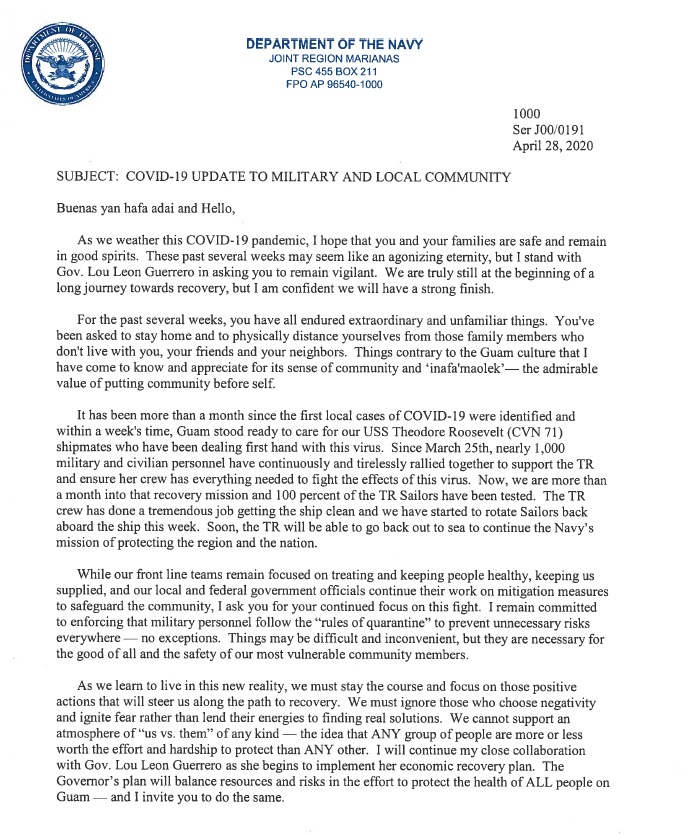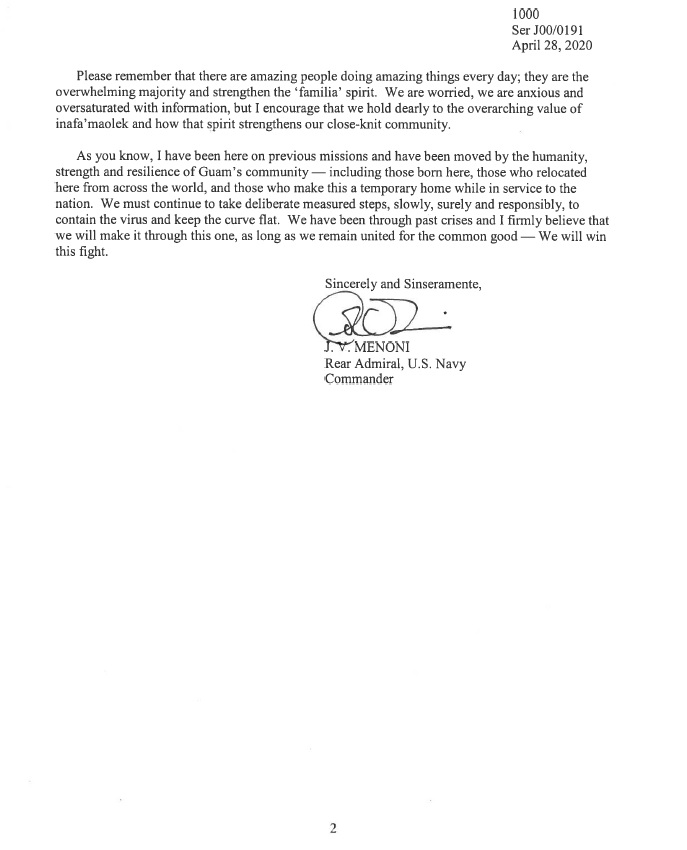 ---
Posted 05-04-2020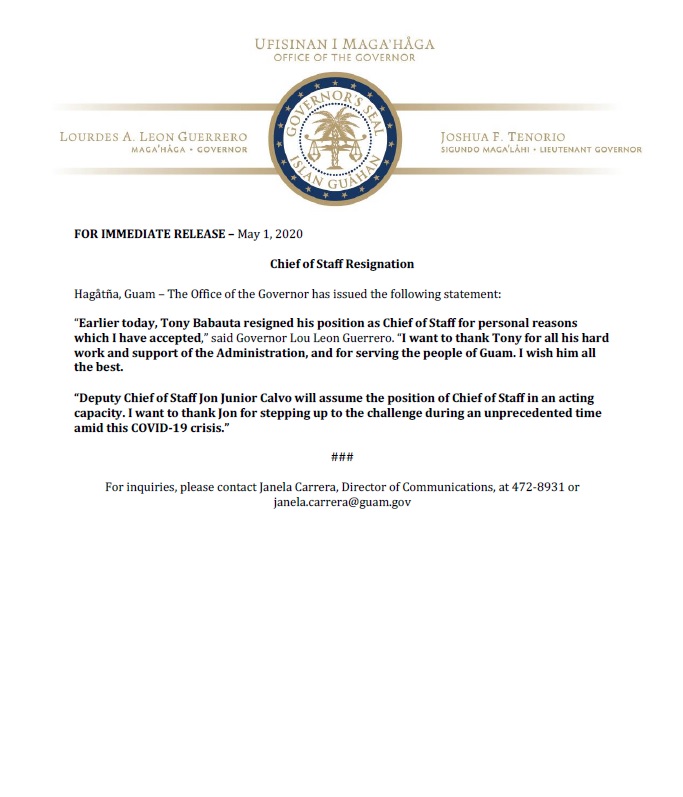 ---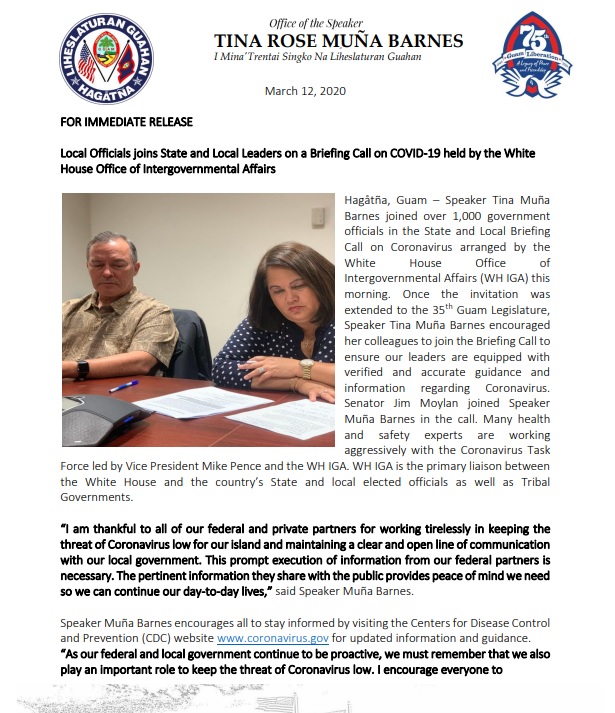 ---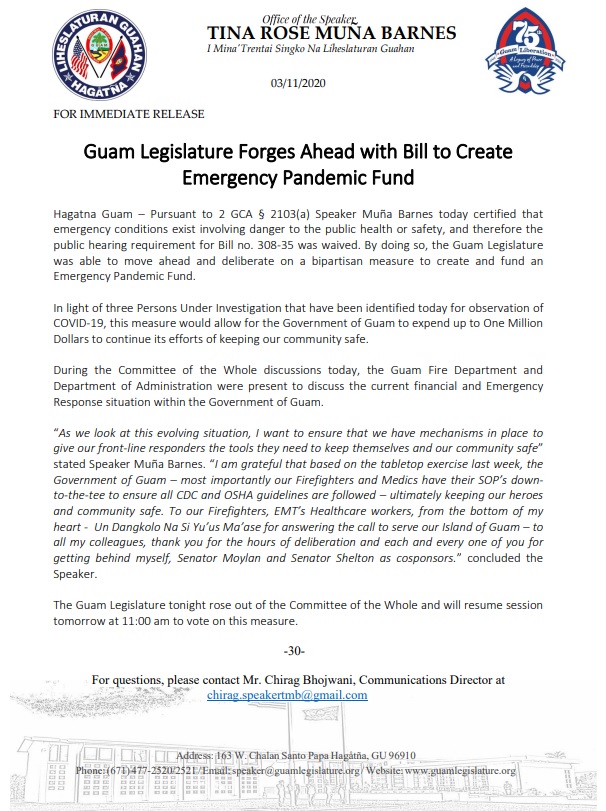 ---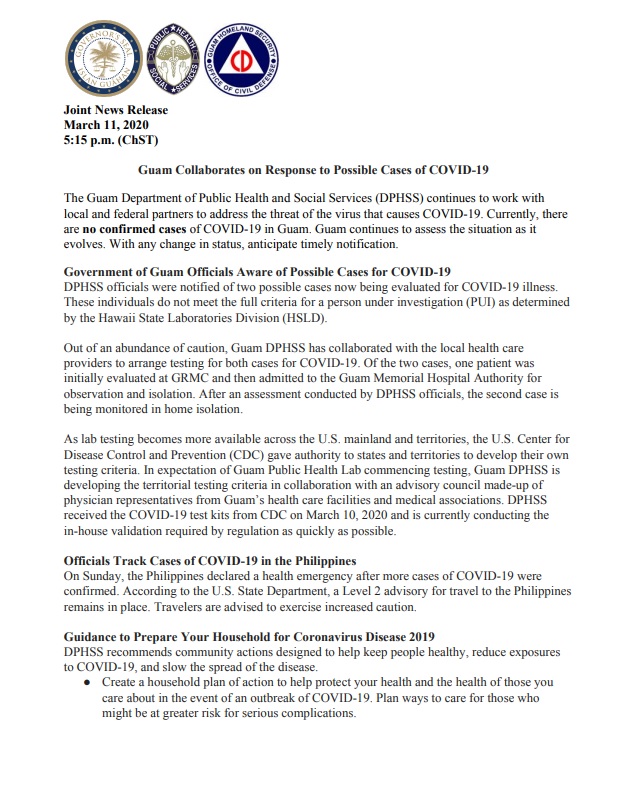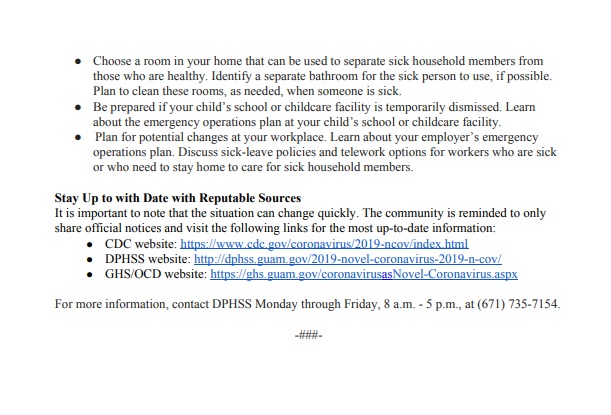 ---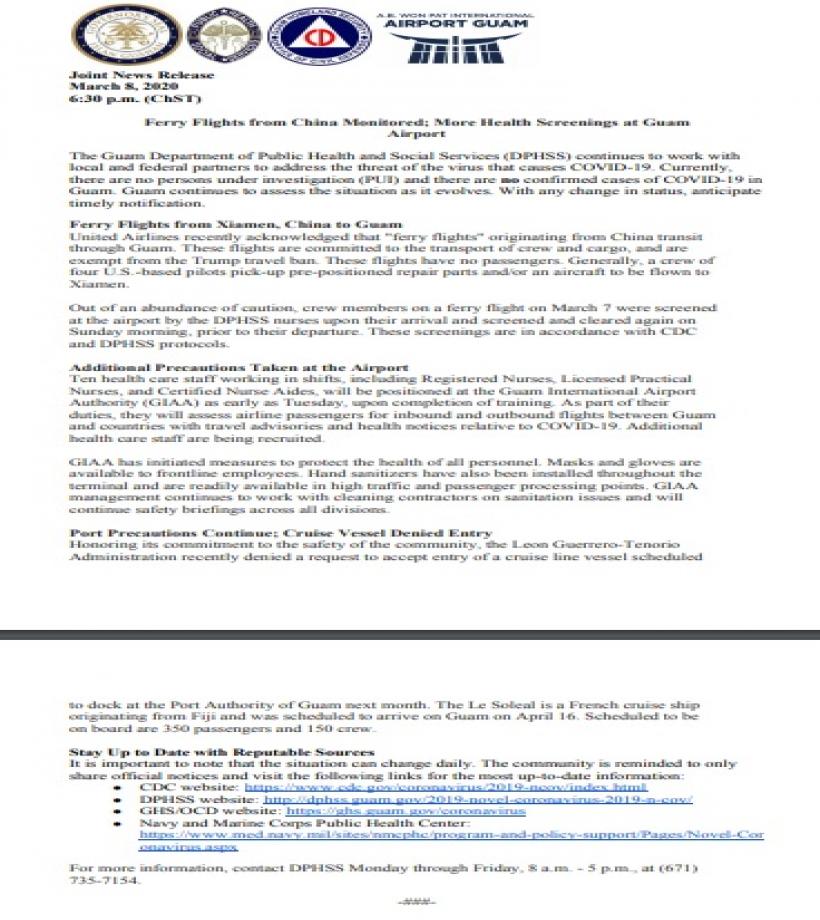 ---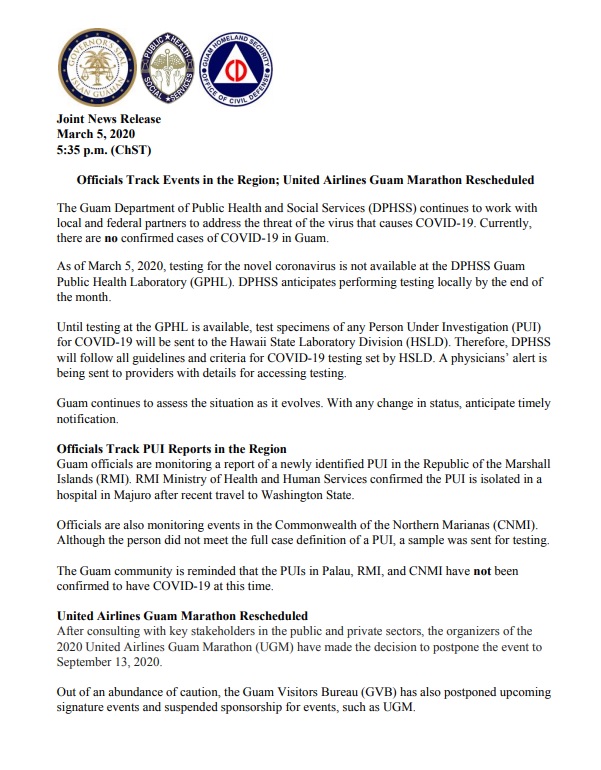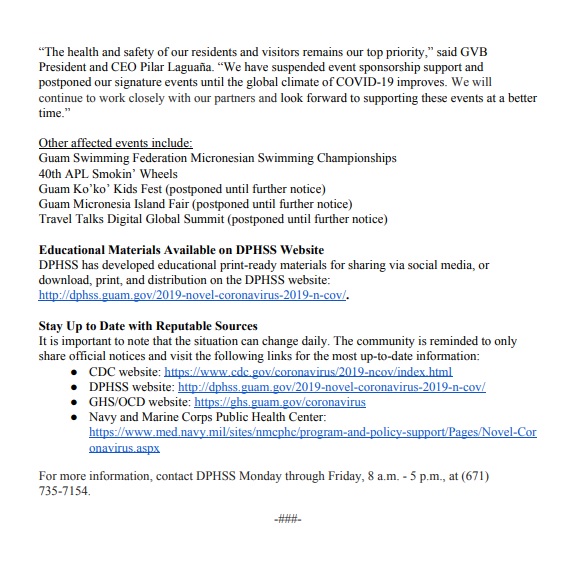 ---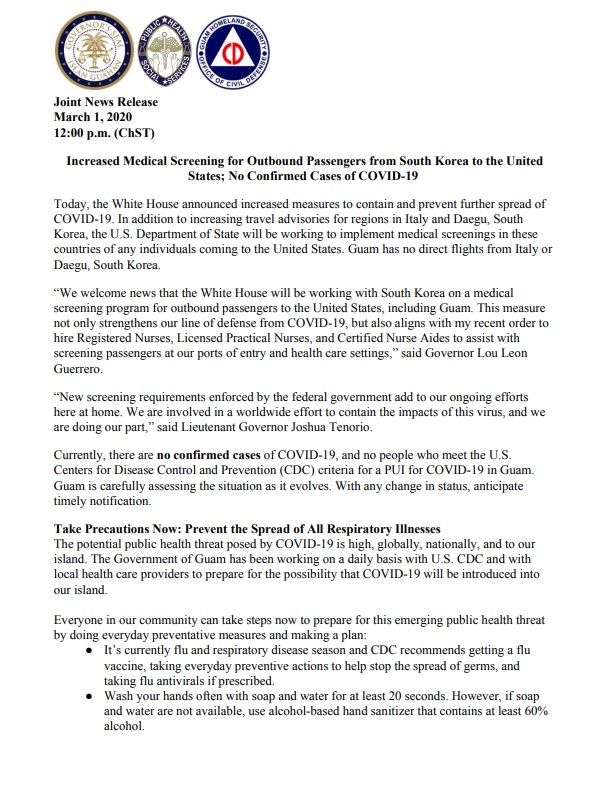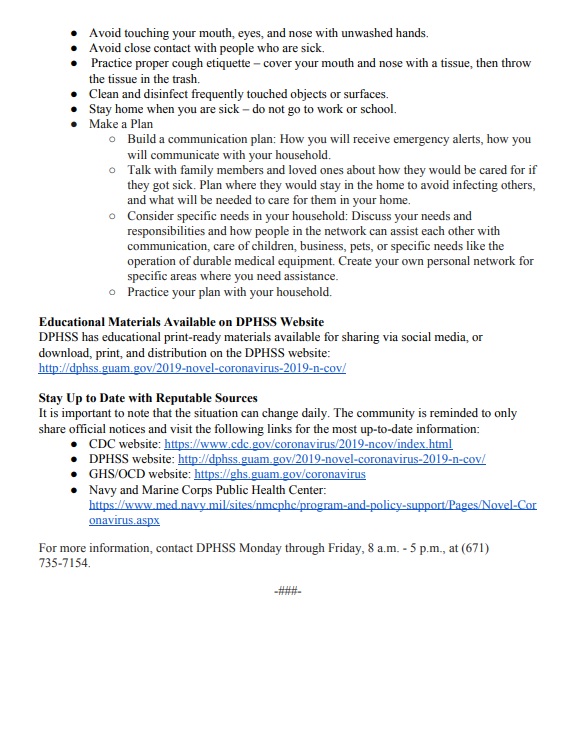 ---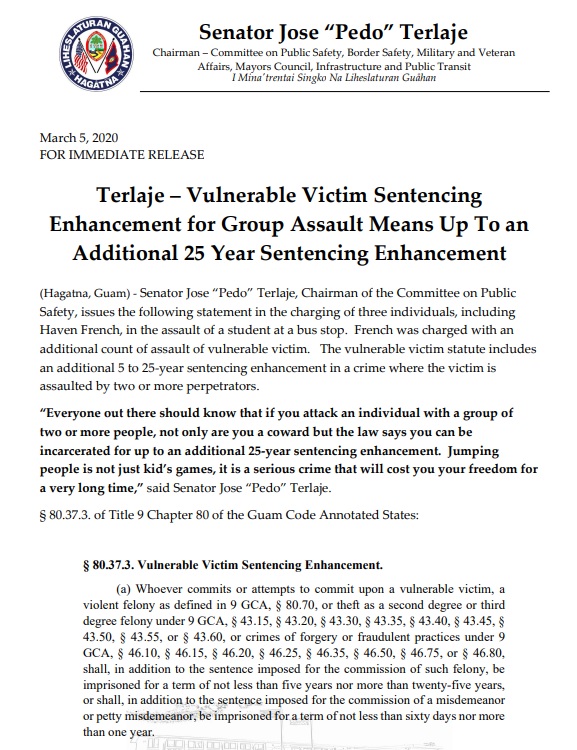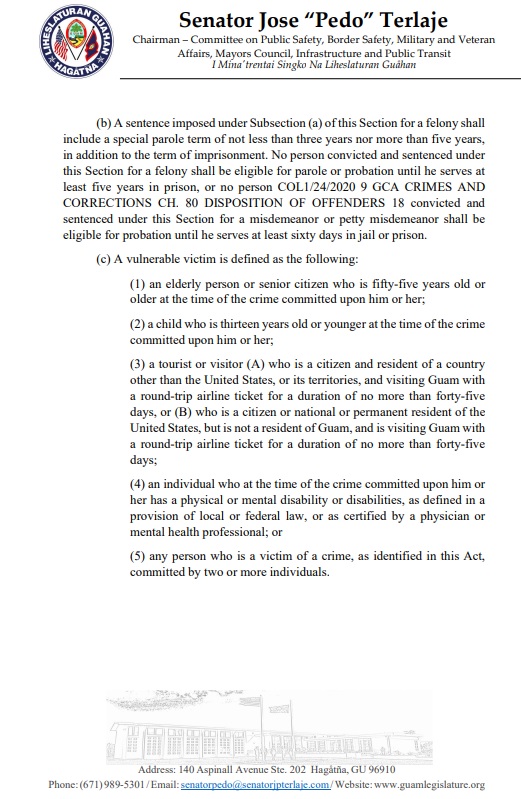 ---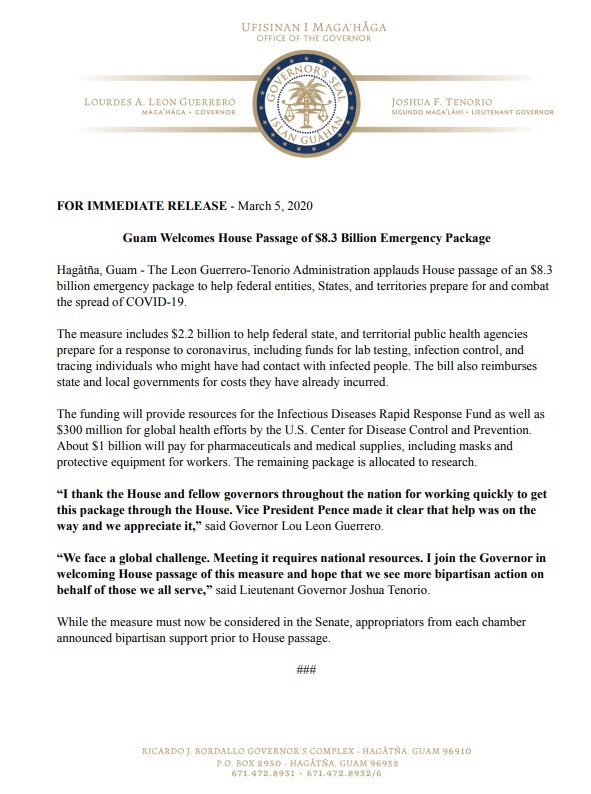 ---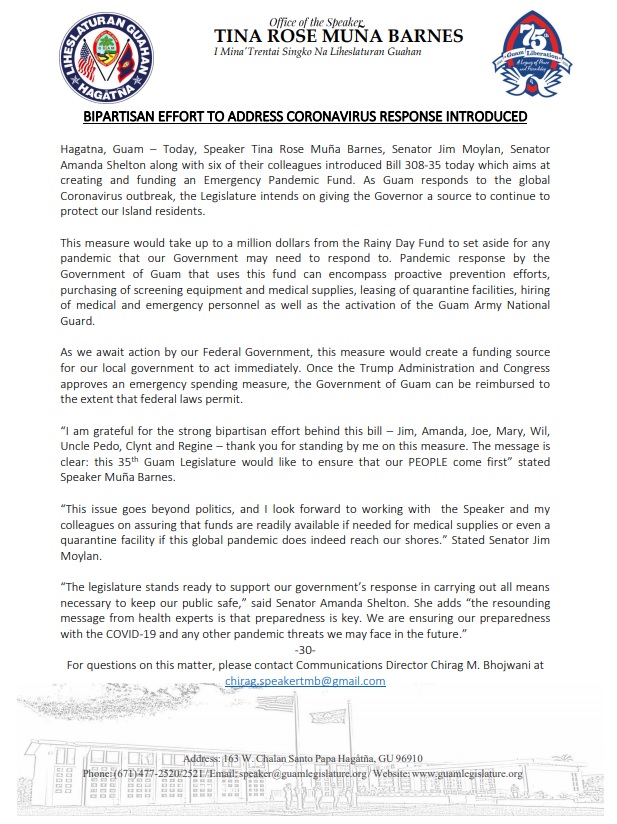 ---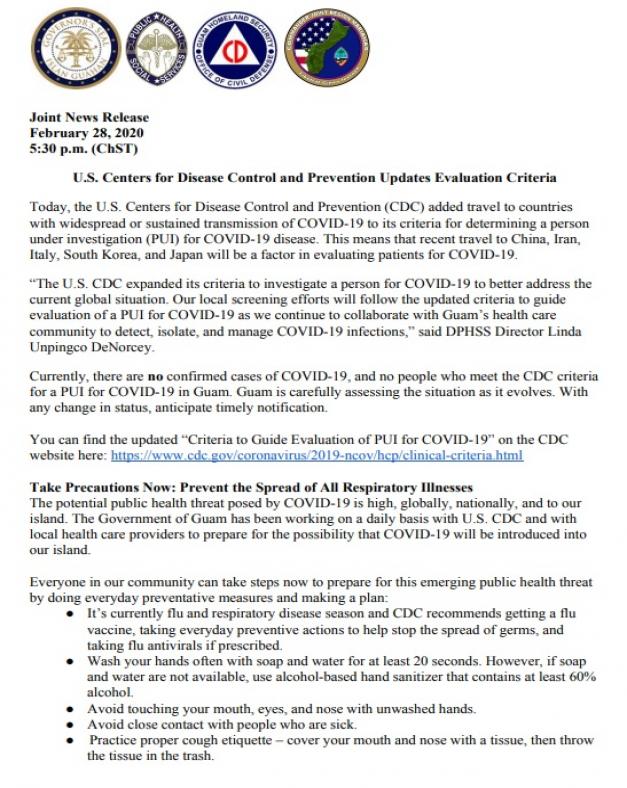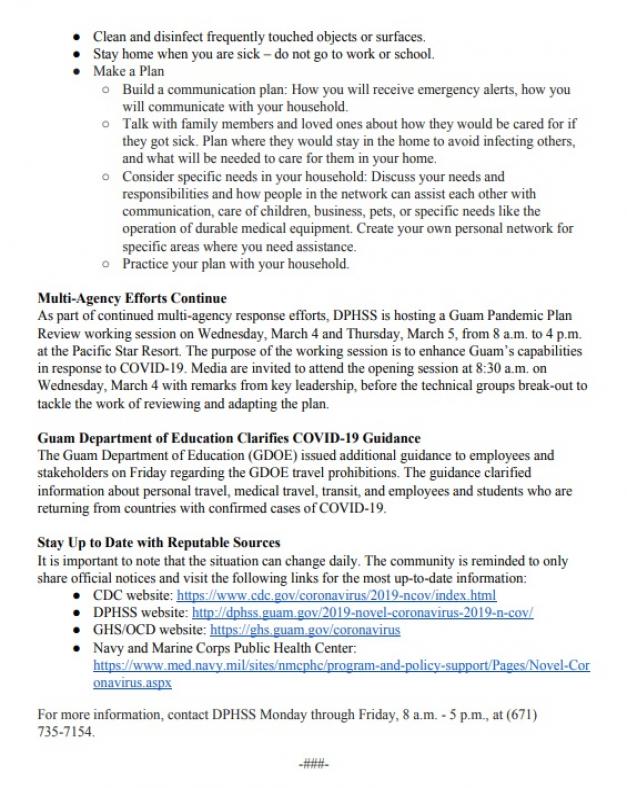 ---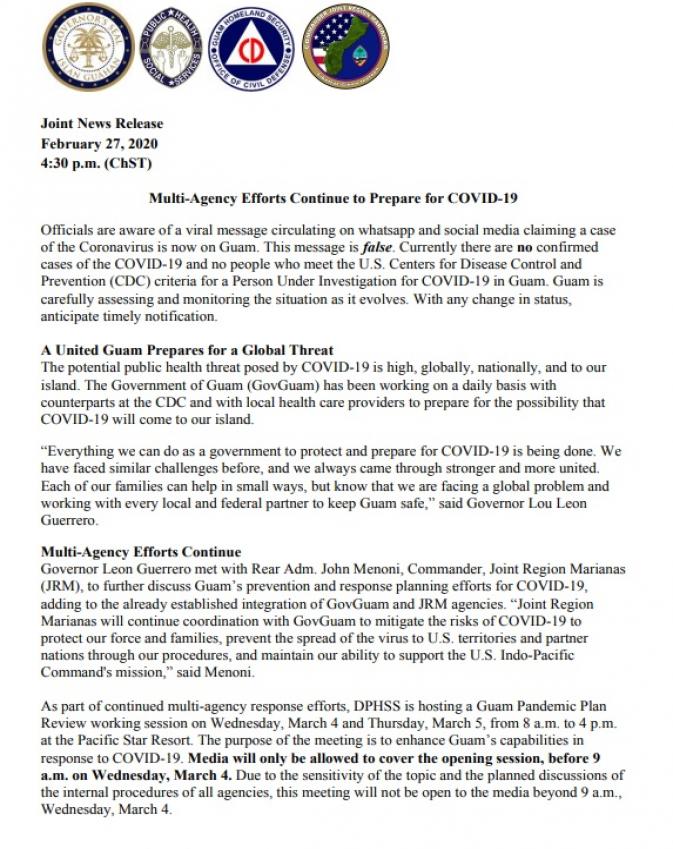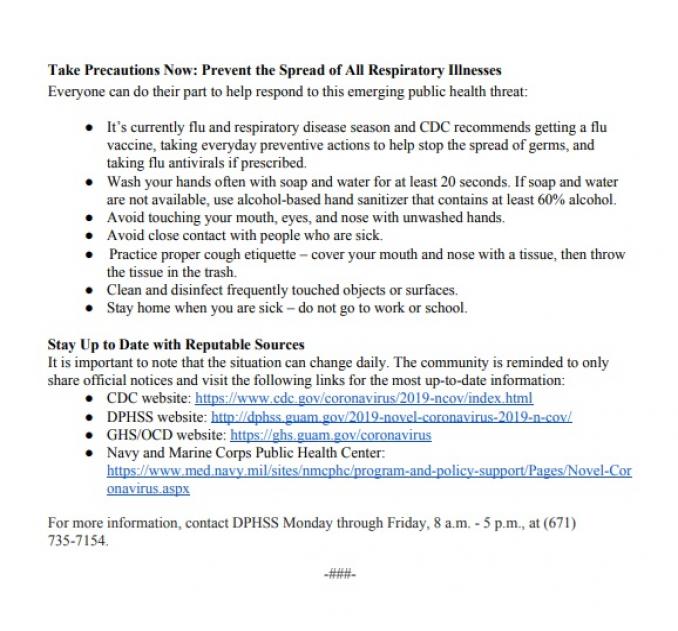 ---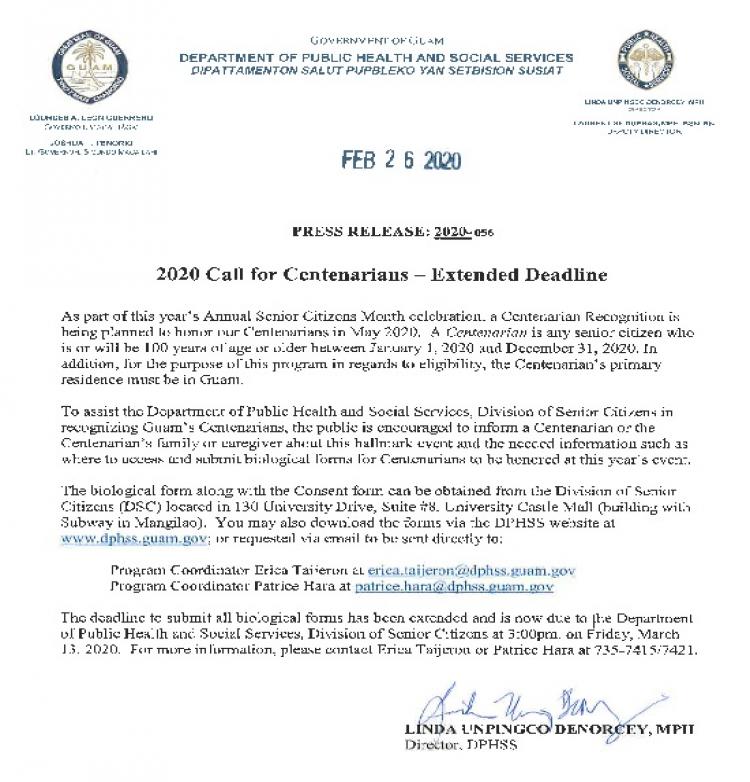 ---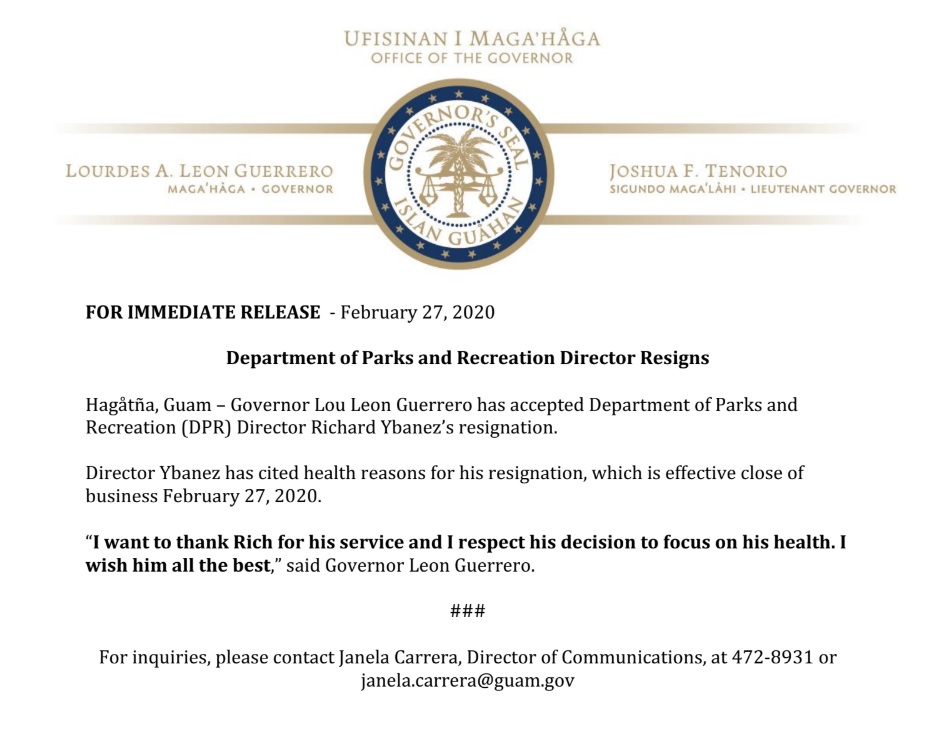 ---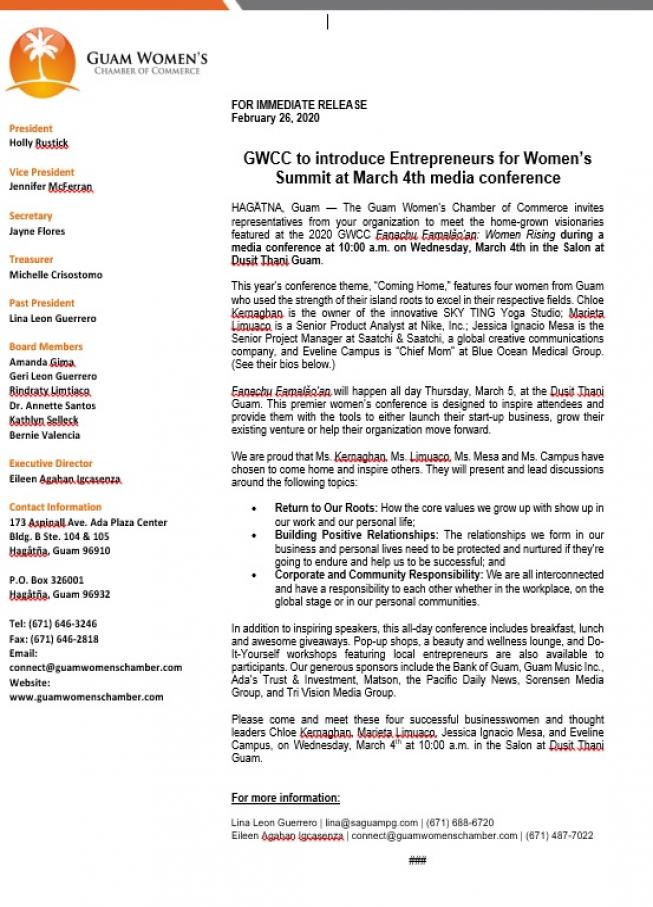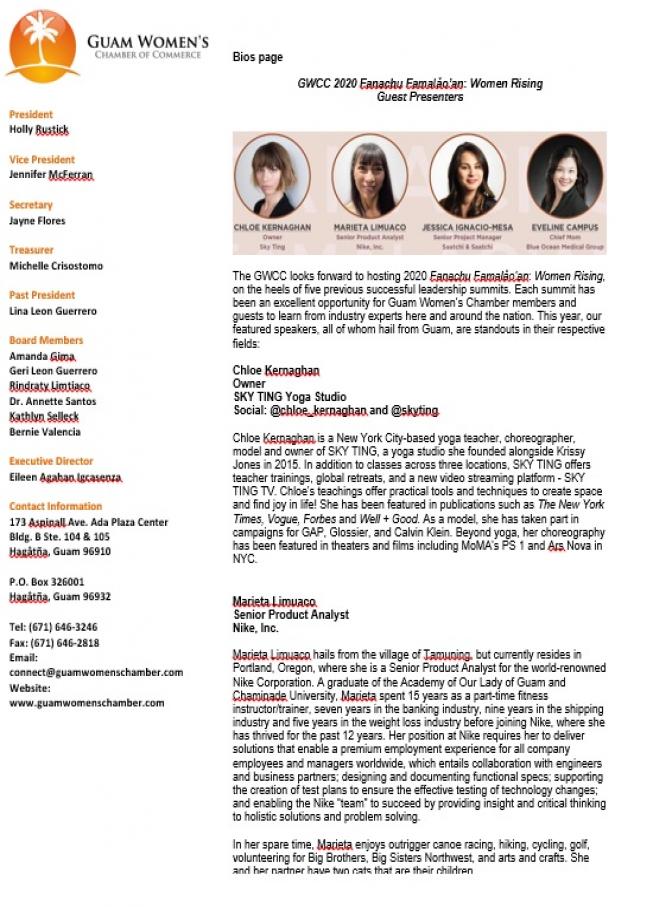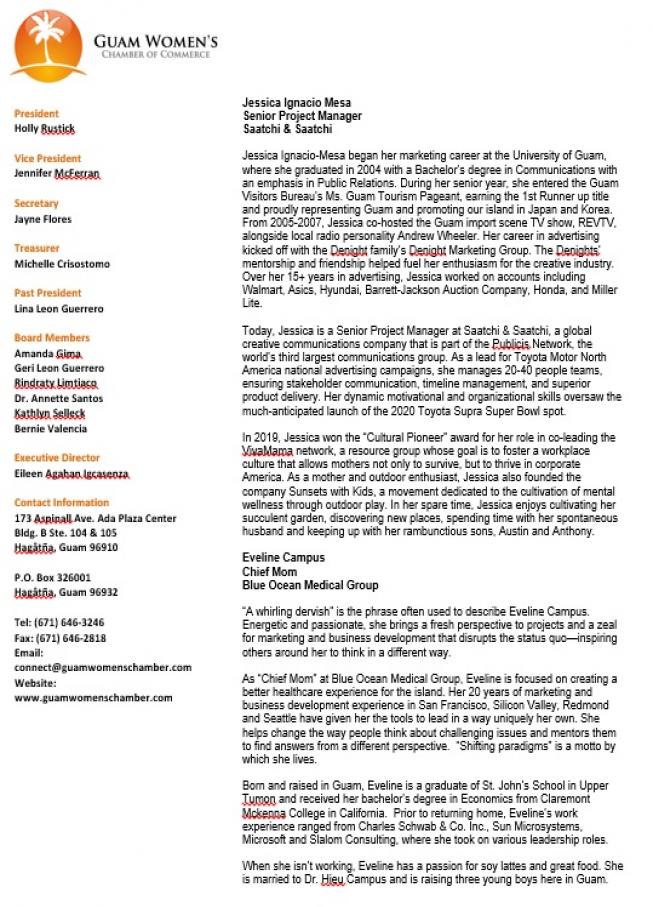 ---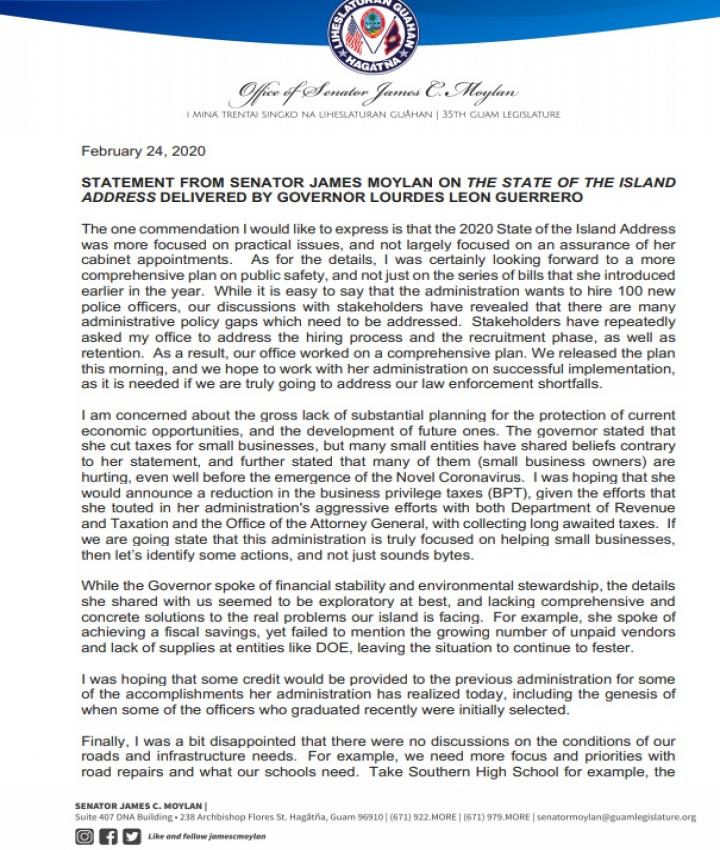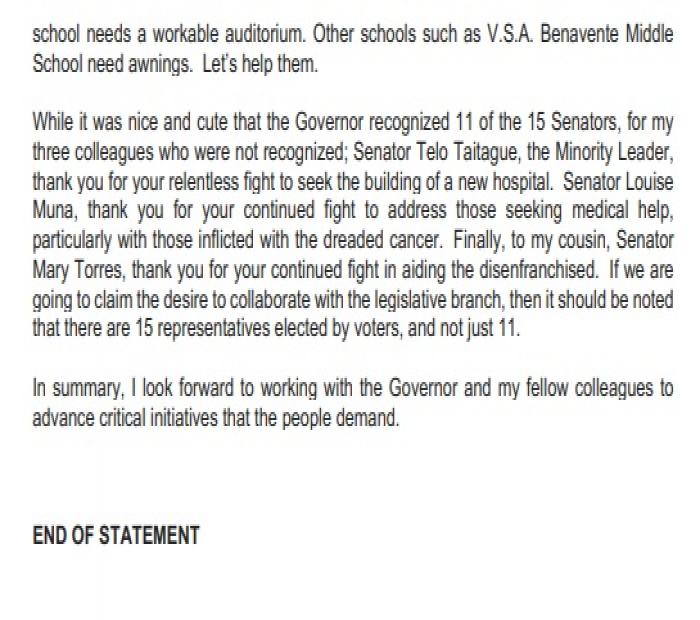 ---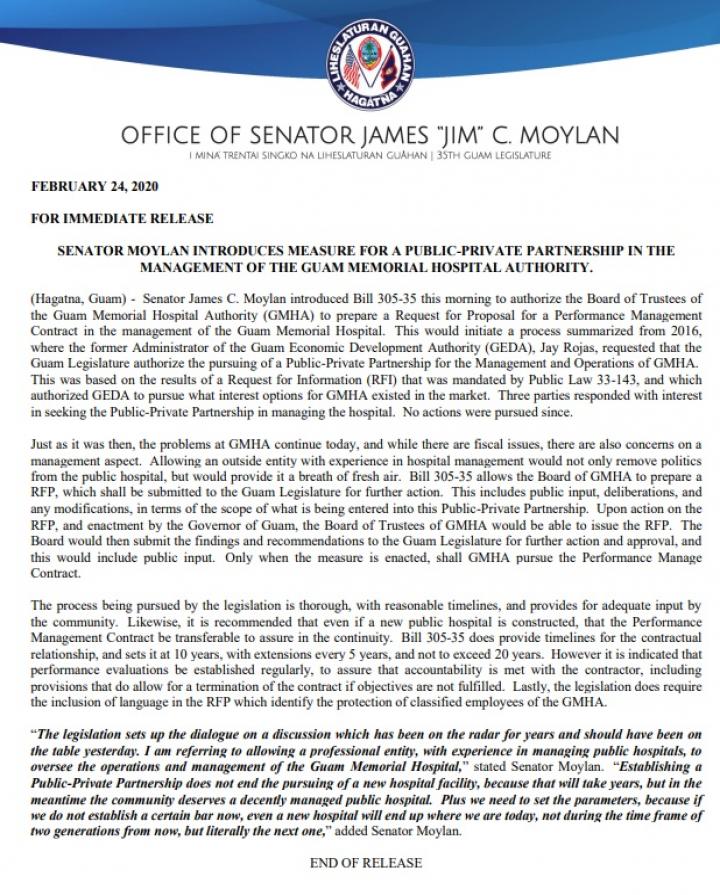 ---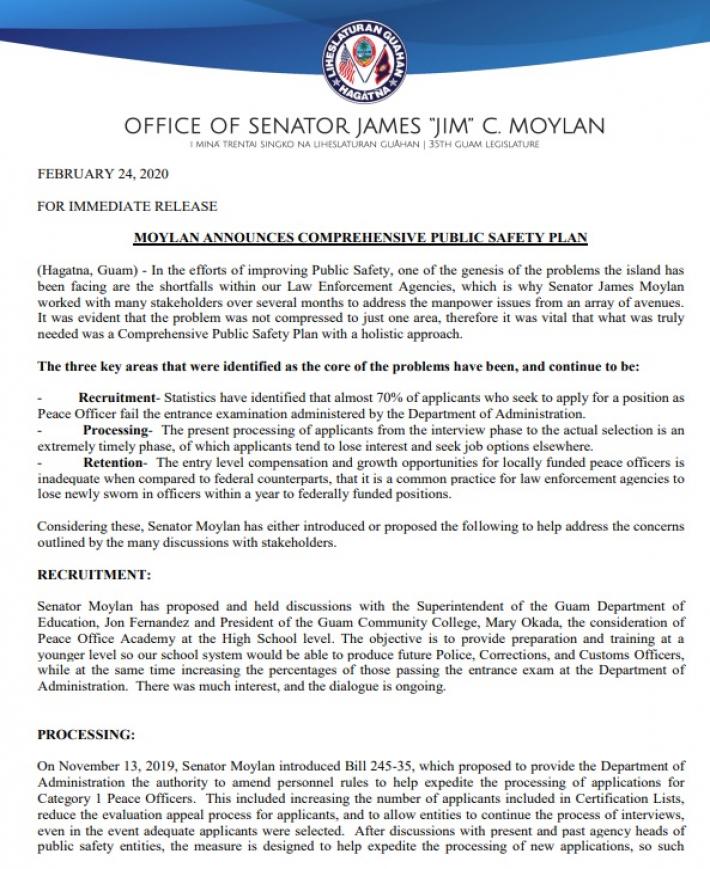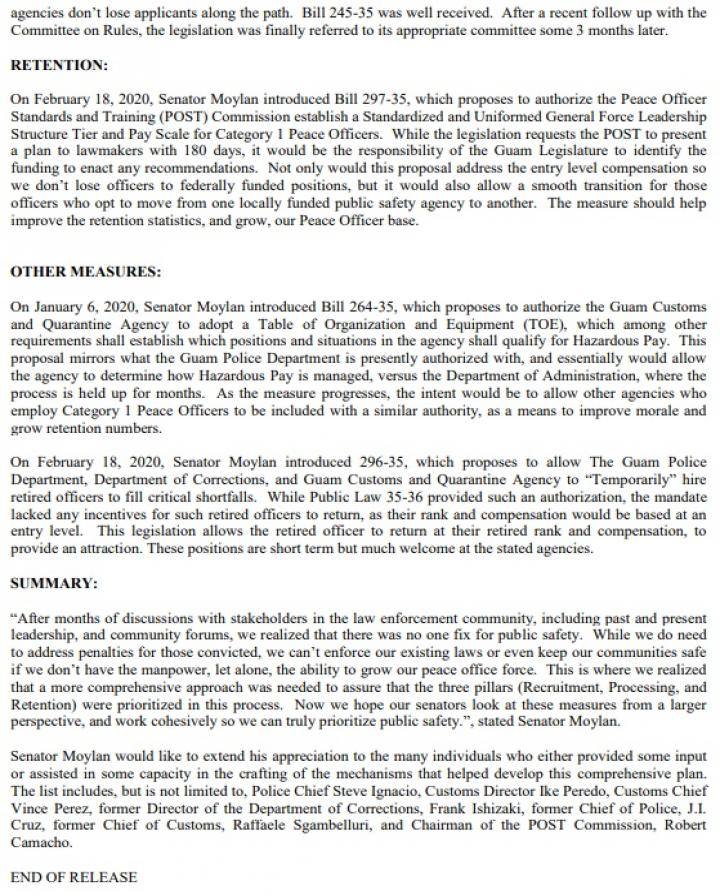 ---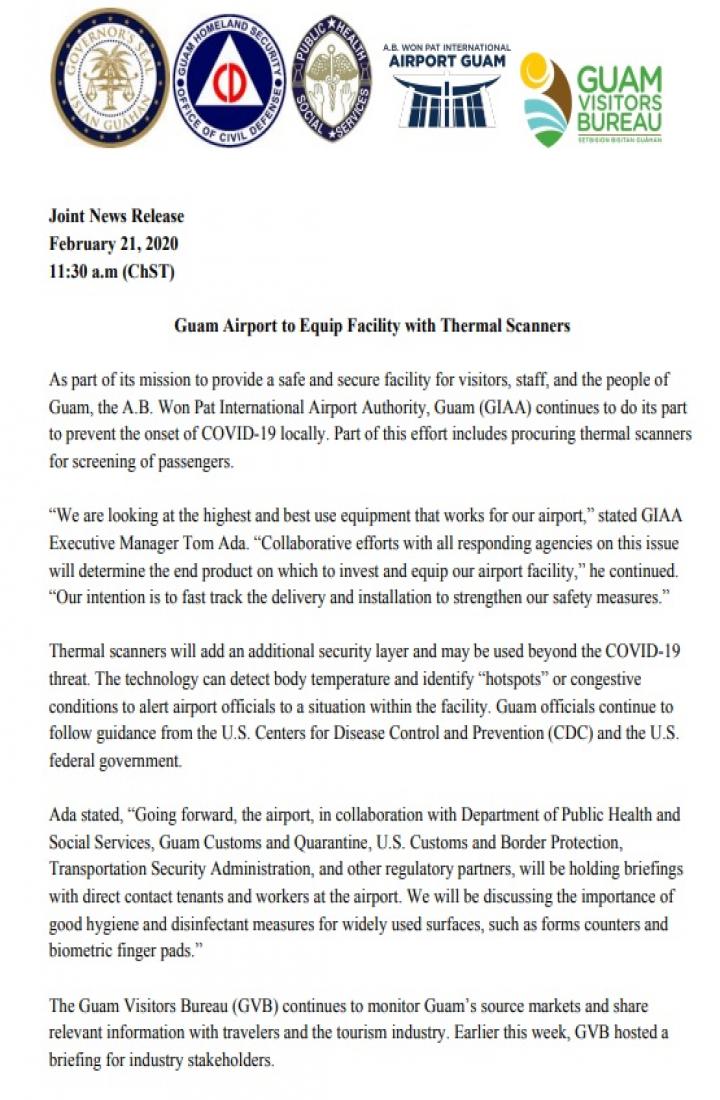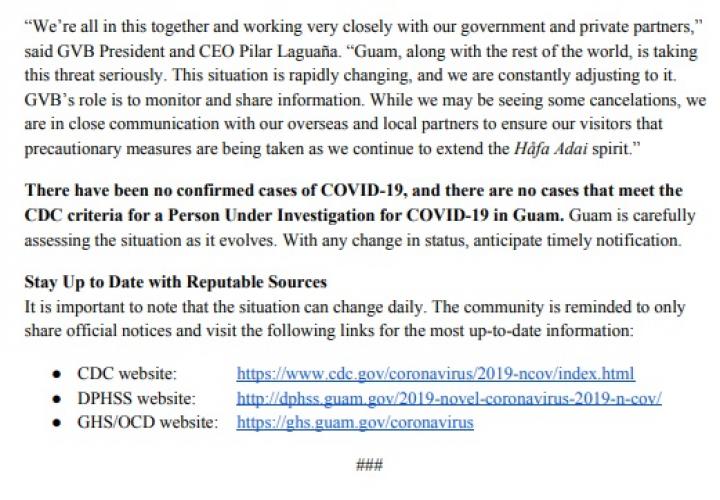 ---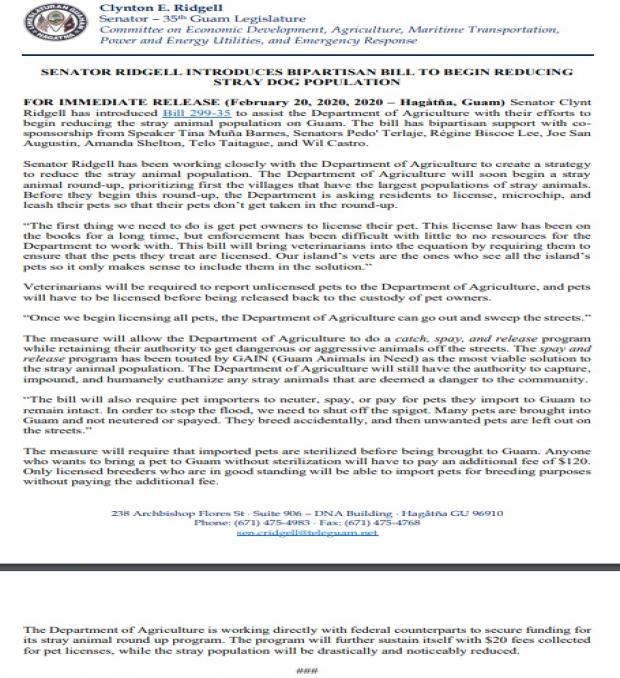 ---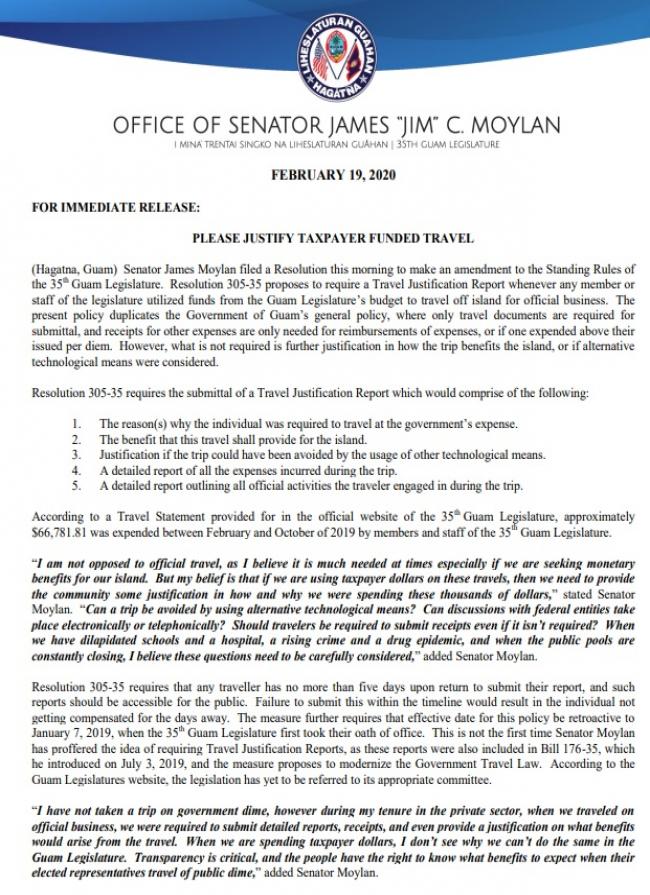 ---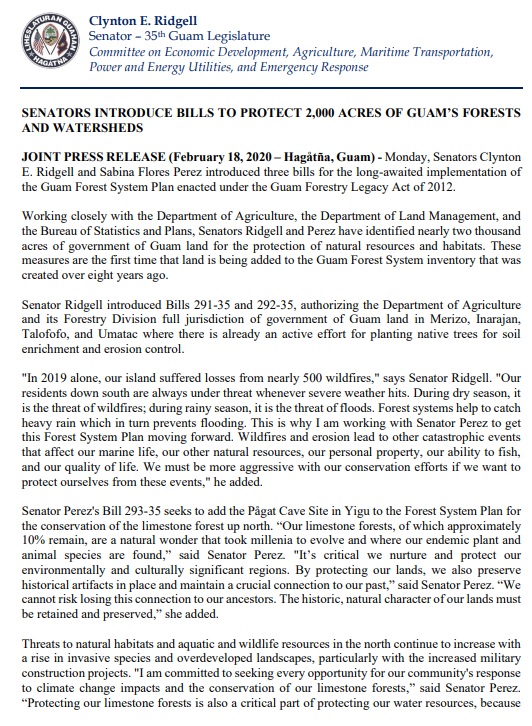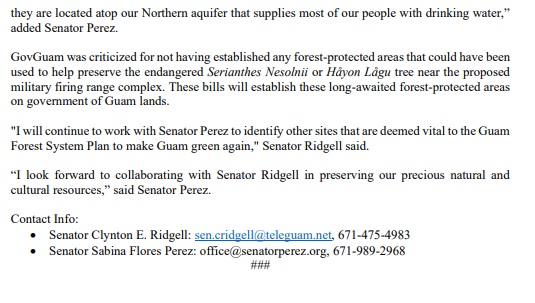 ---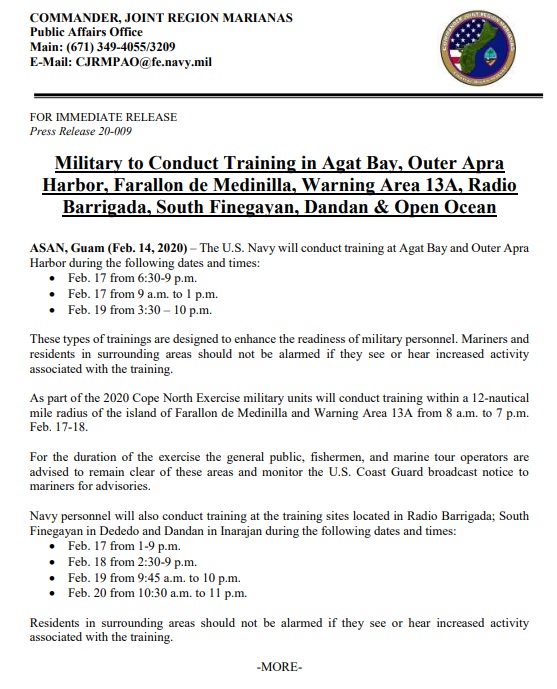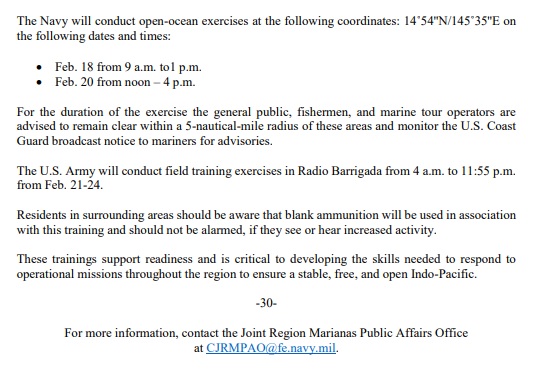 ---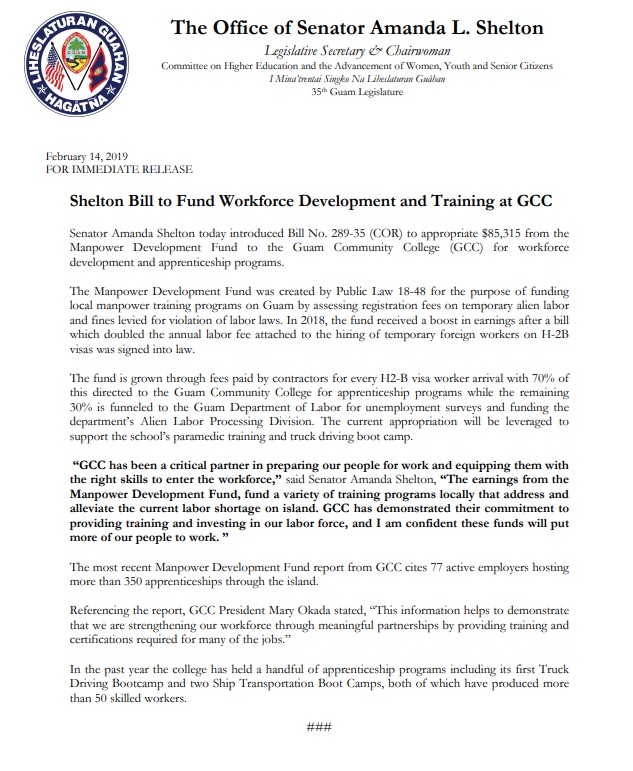 ---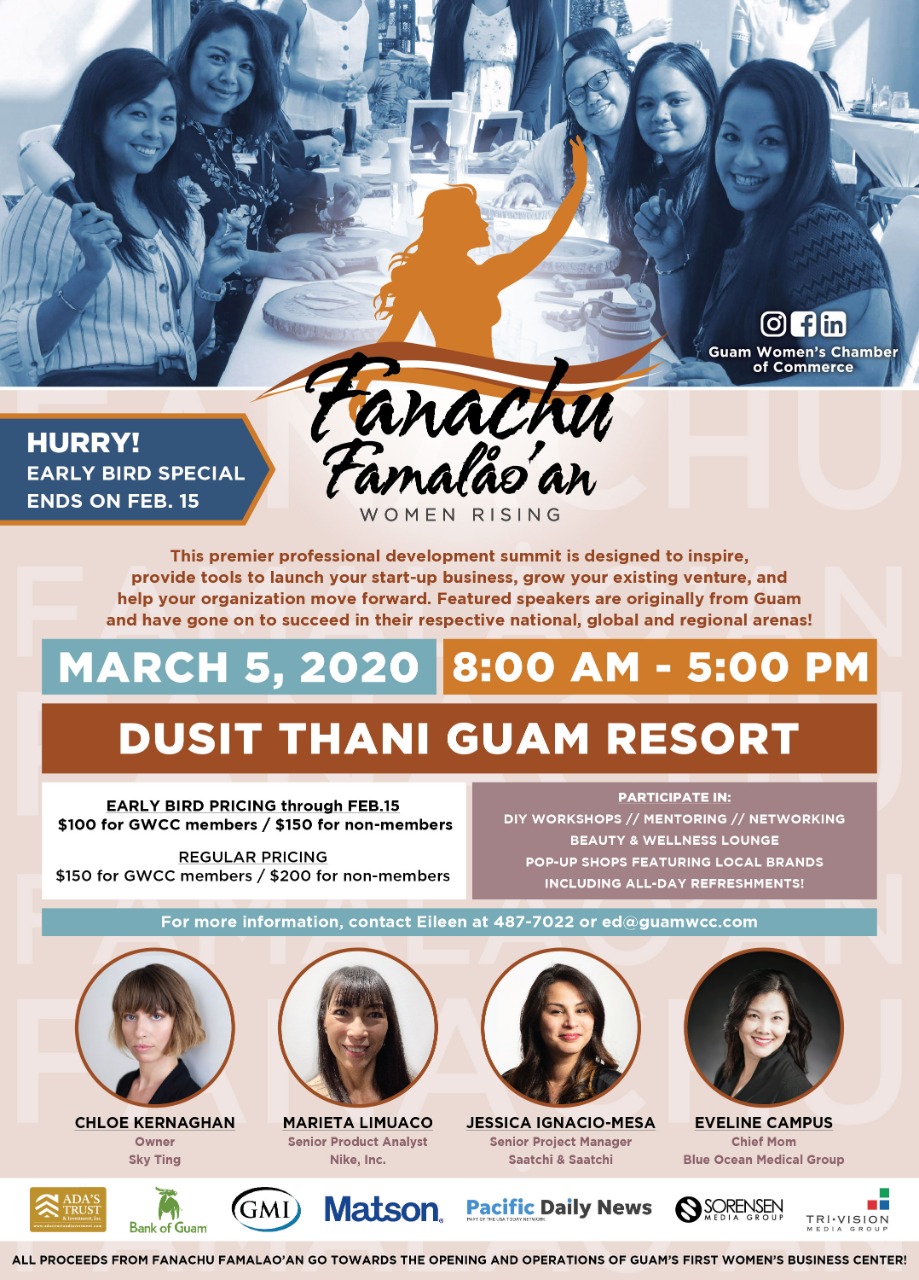 ---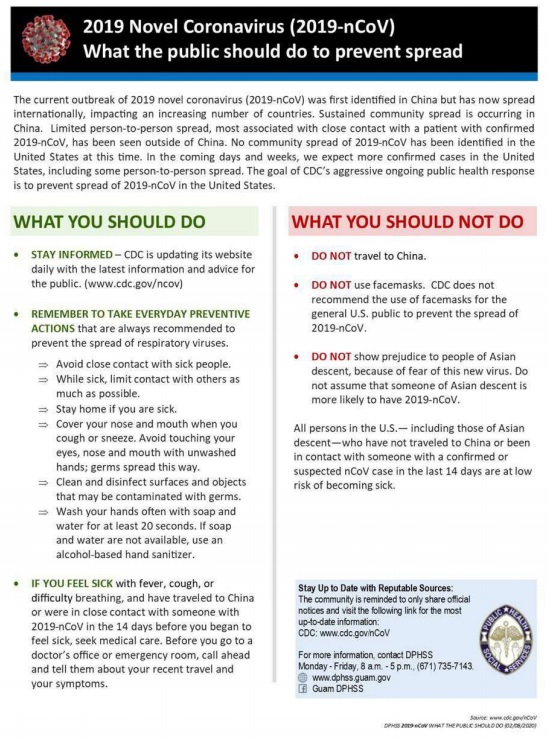 ---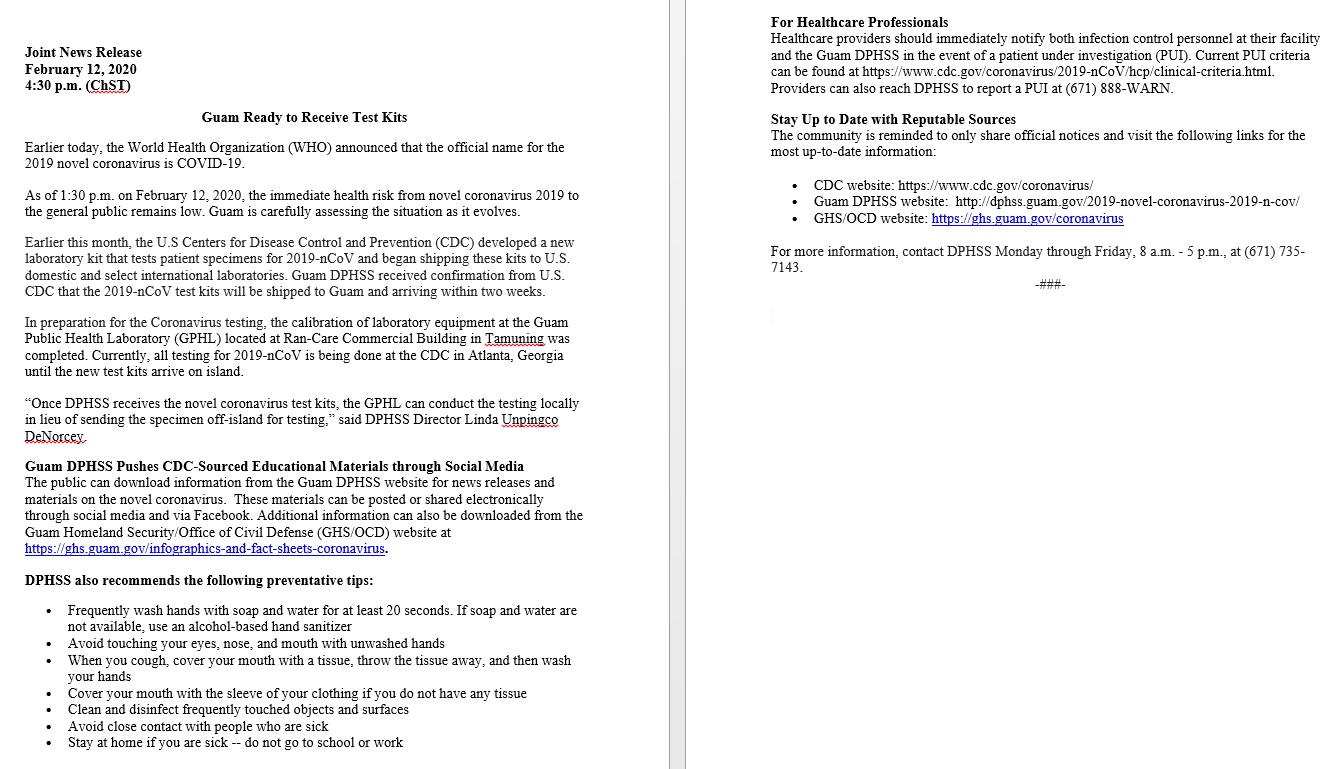 ---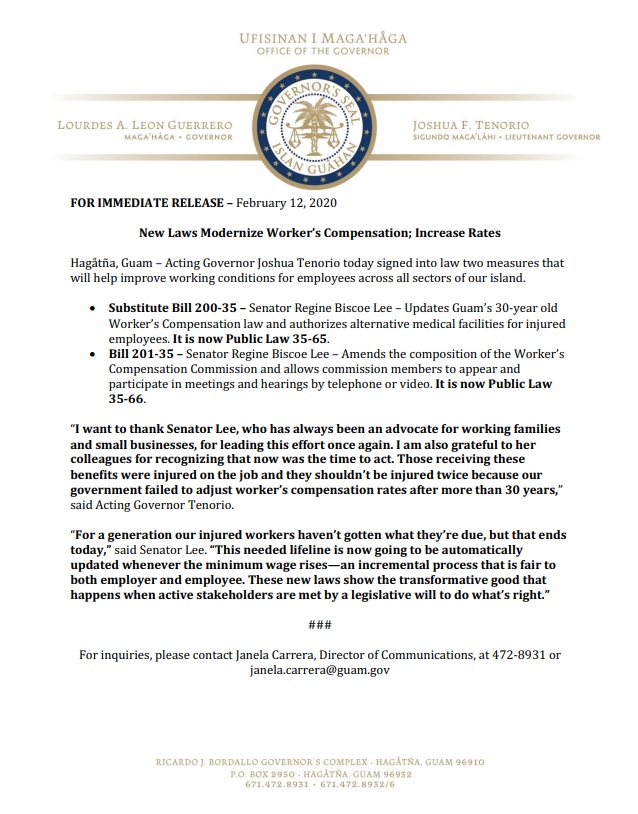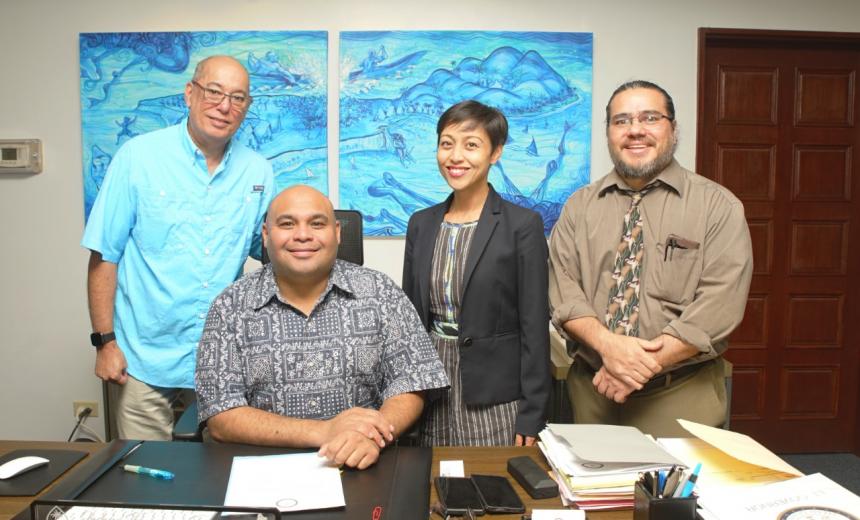 ---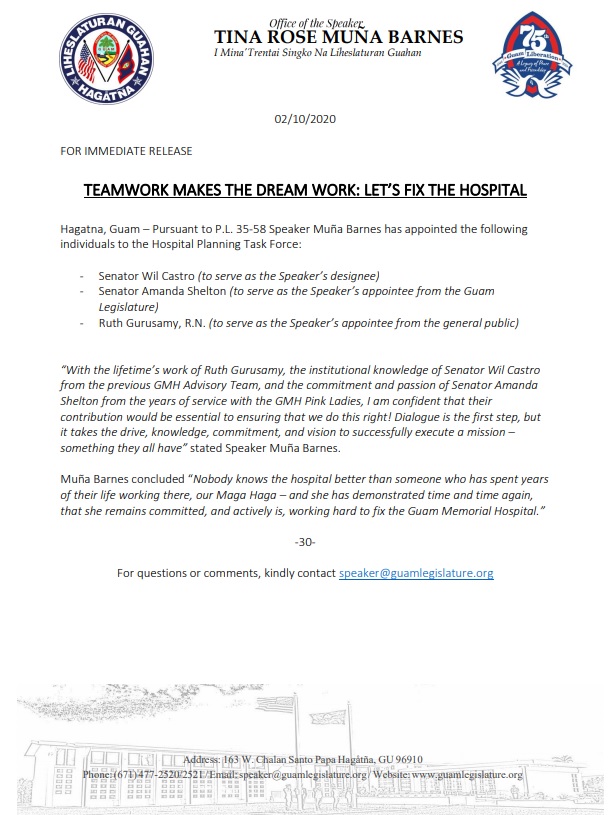 ---
PR- Senator Biscoe Lee 02-04-20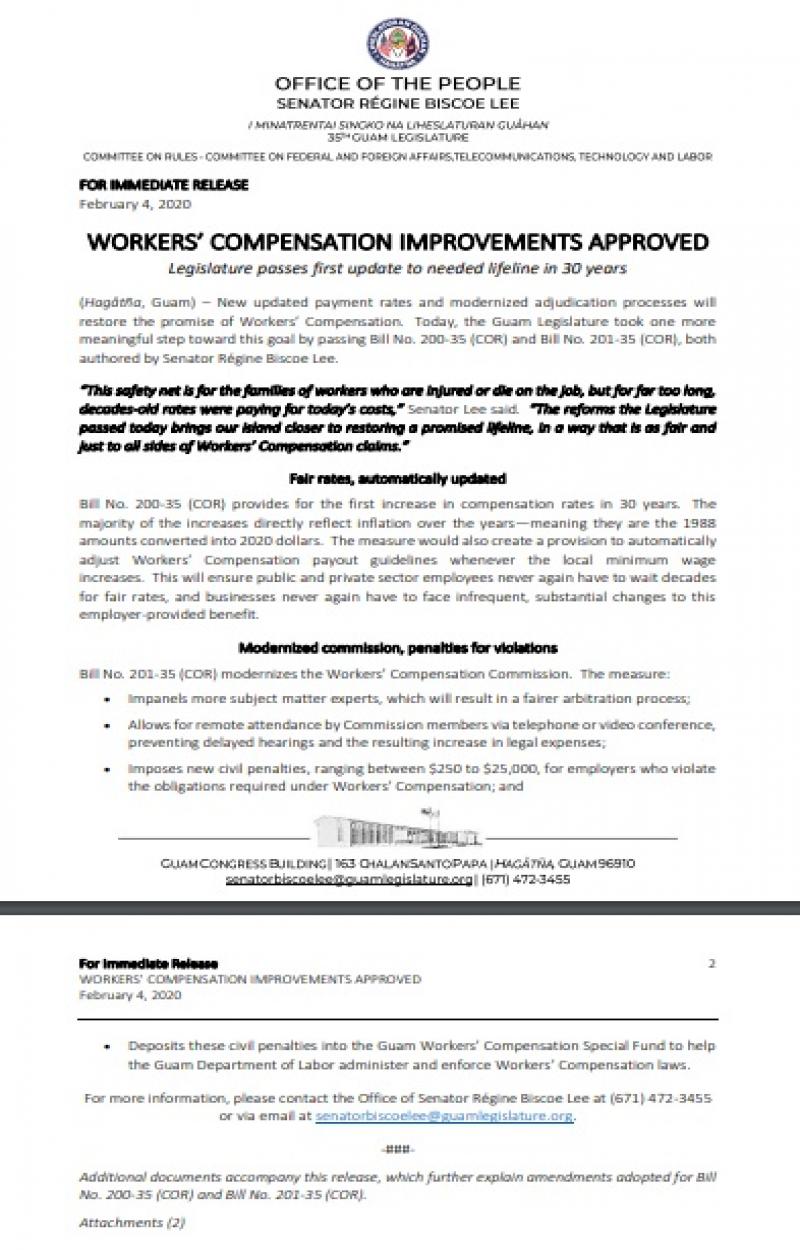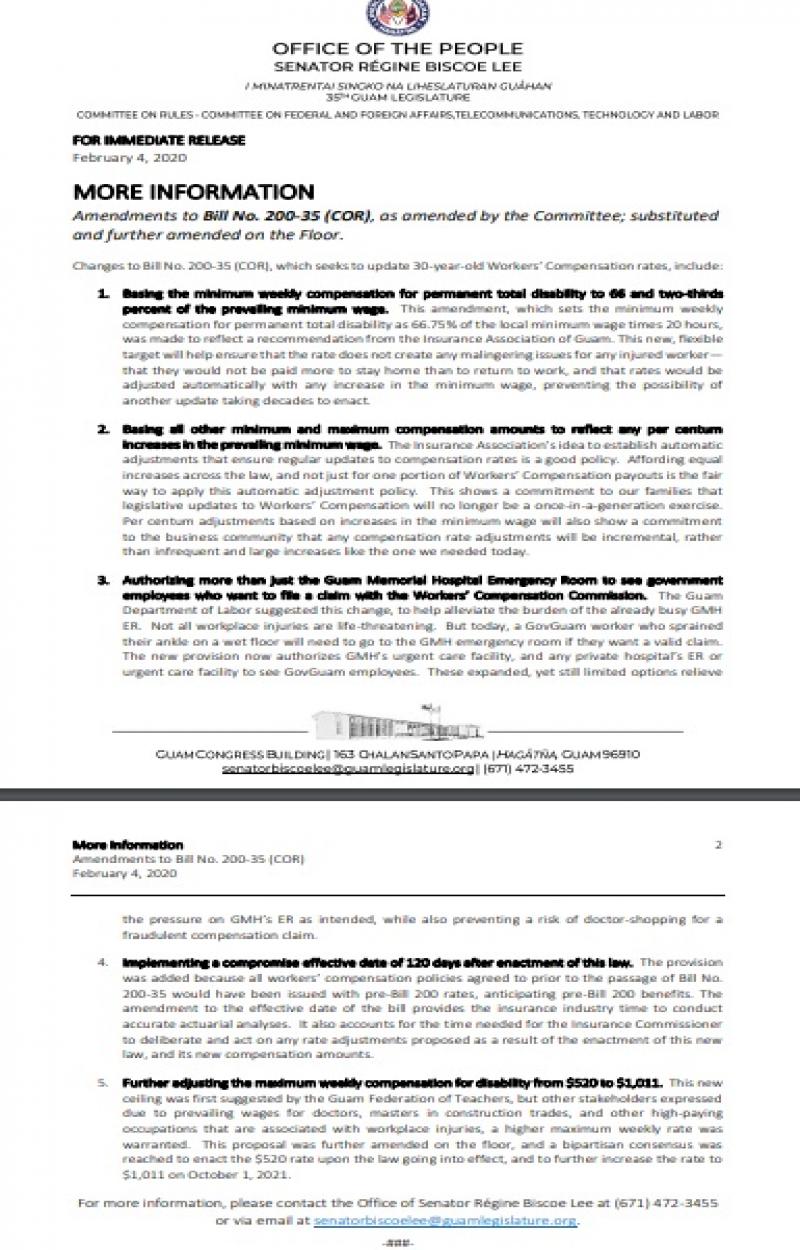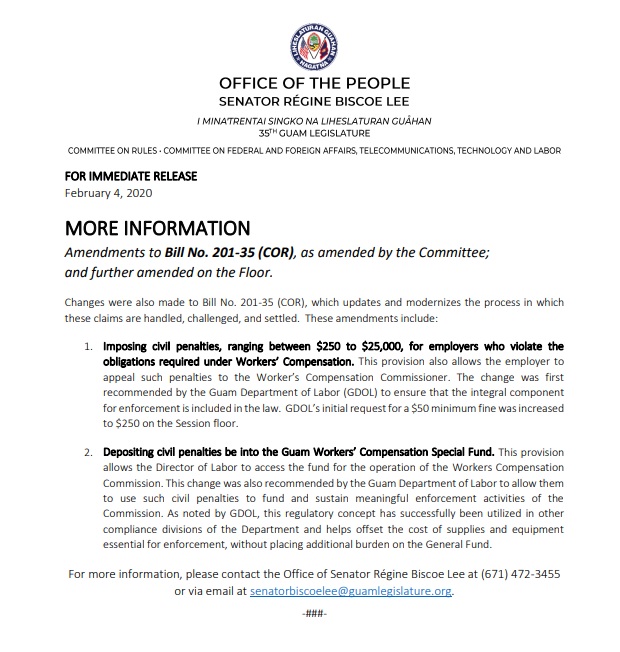 ---
PR- 020420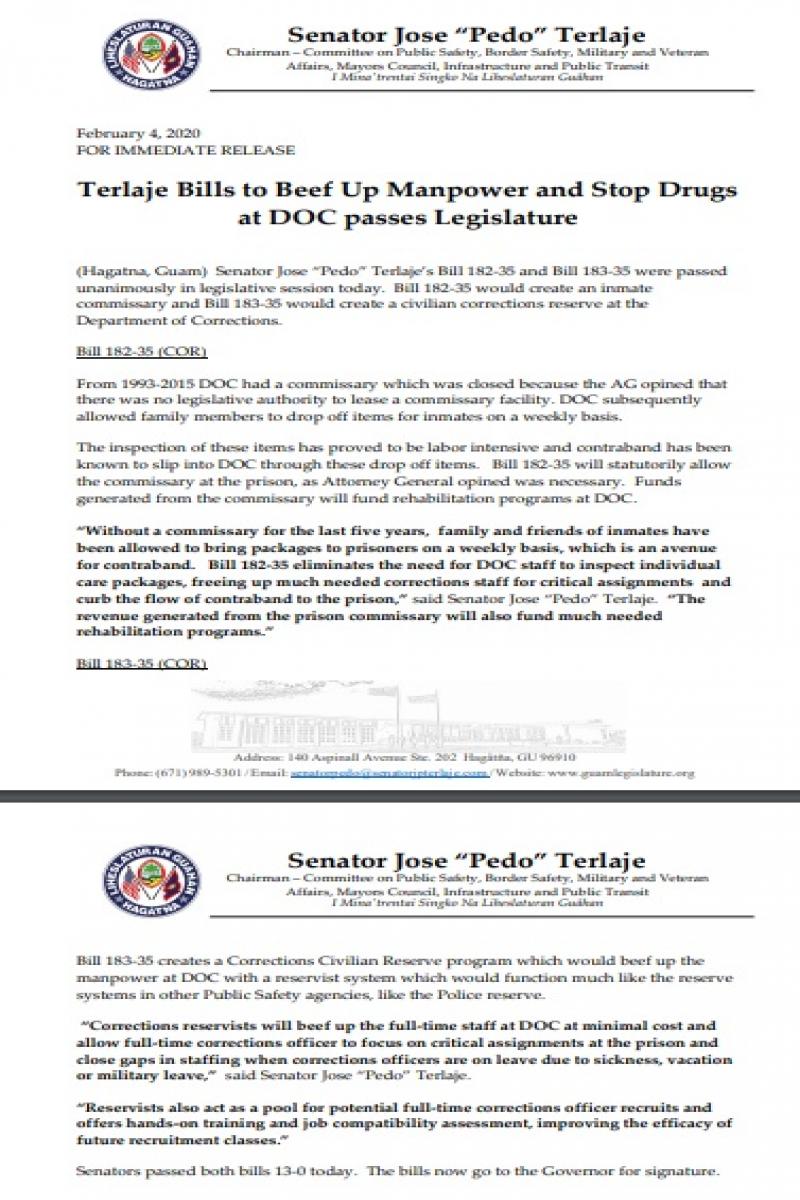 ---
JOINT NEWS RELEASE - 020120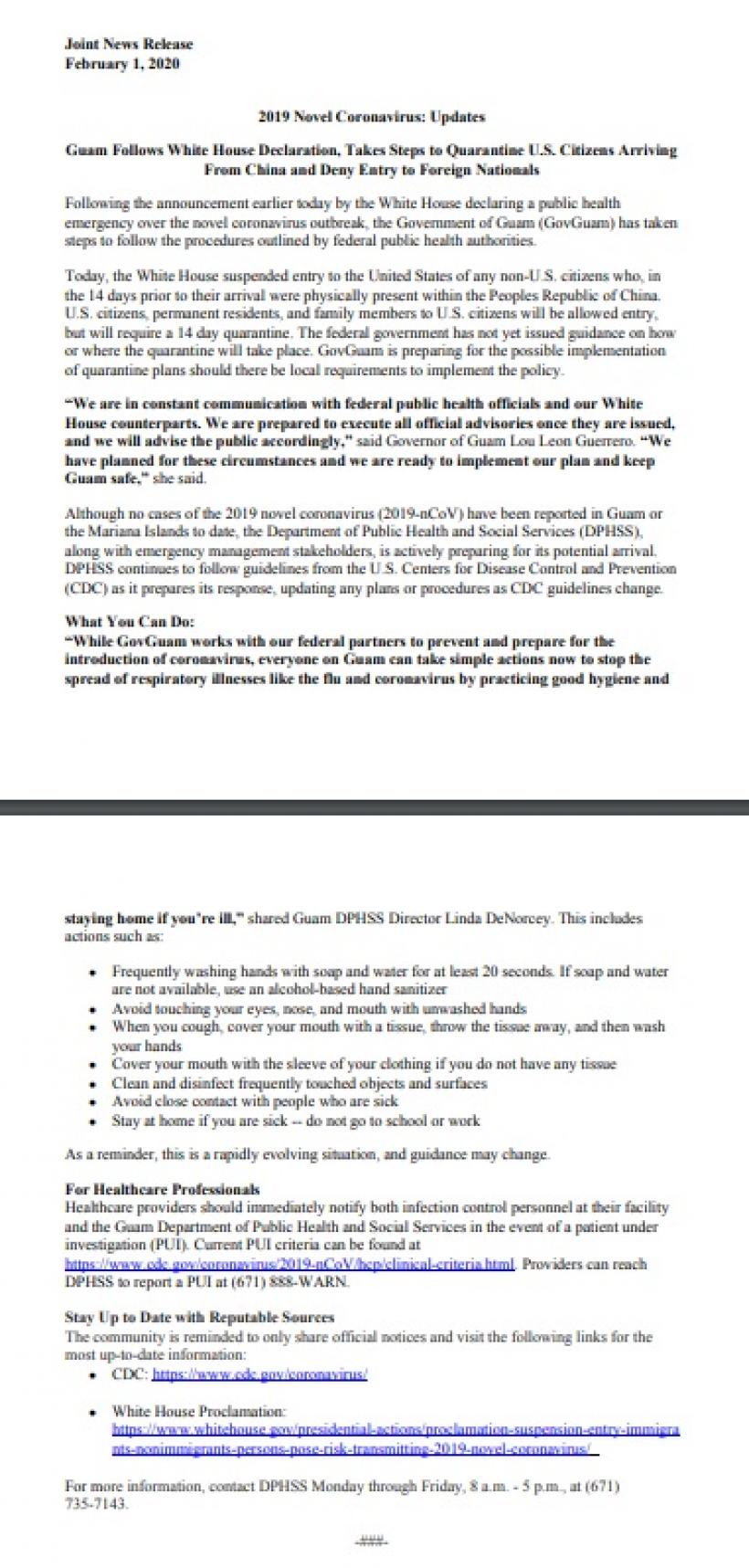 ---
01/31/2020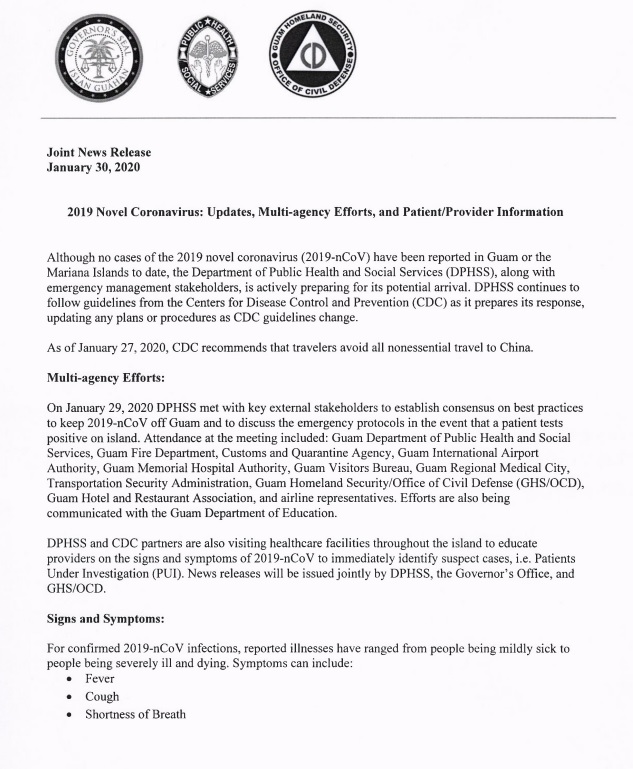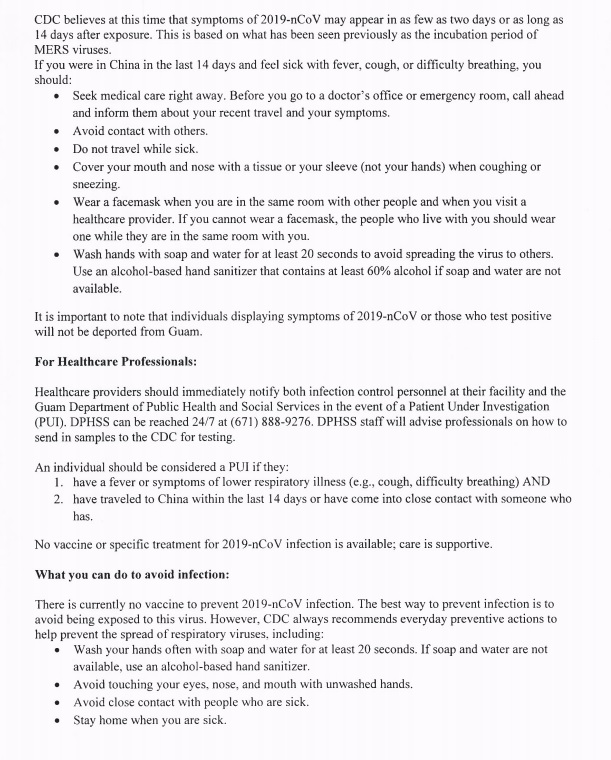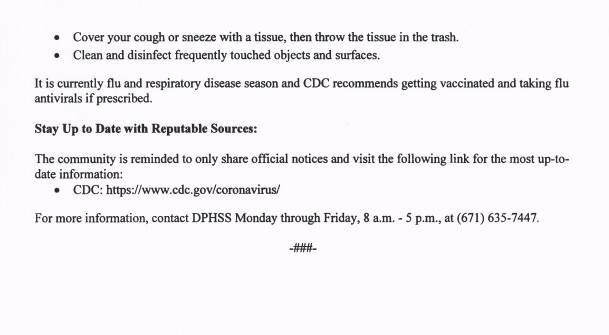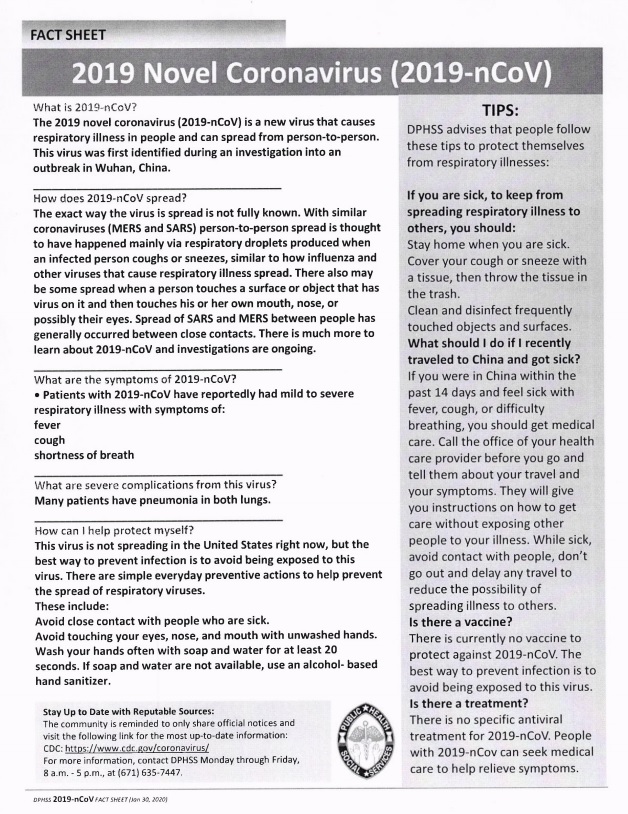 ---
01/31/2020
---
1/31/2020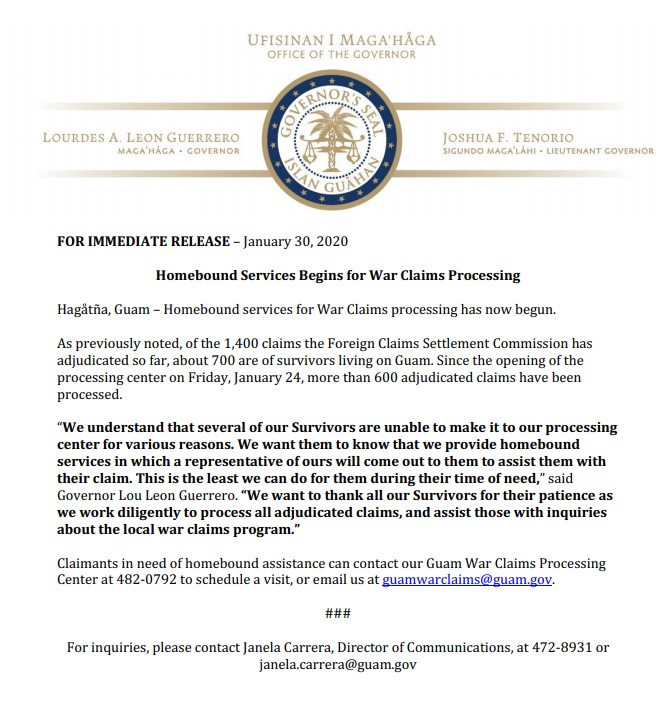 ---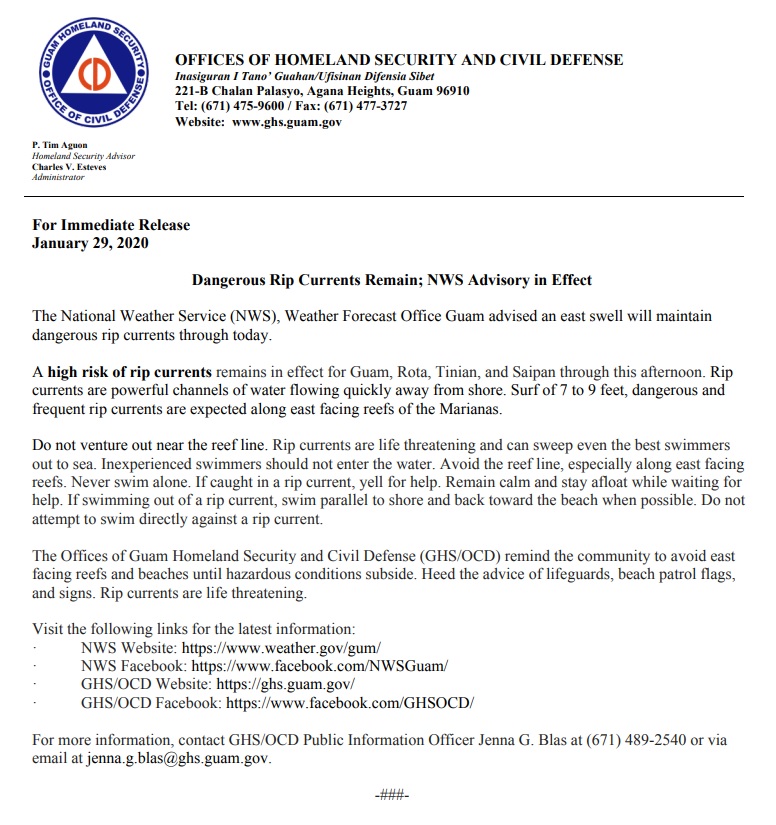 ---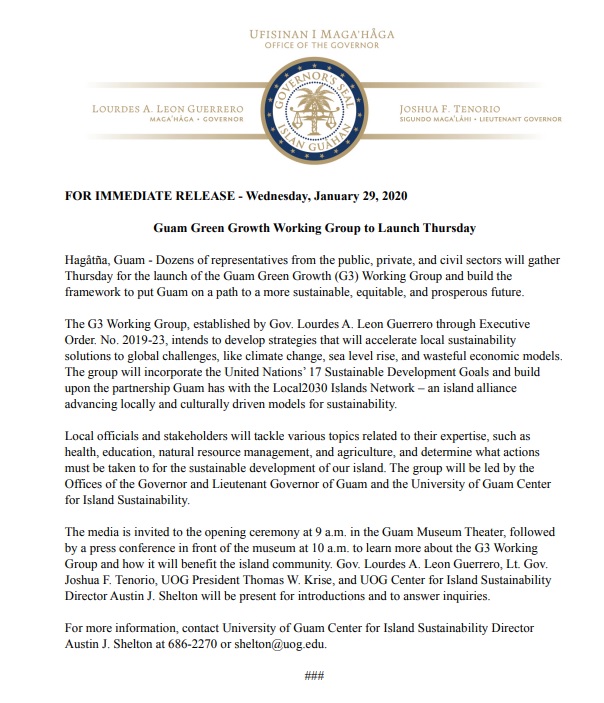 ---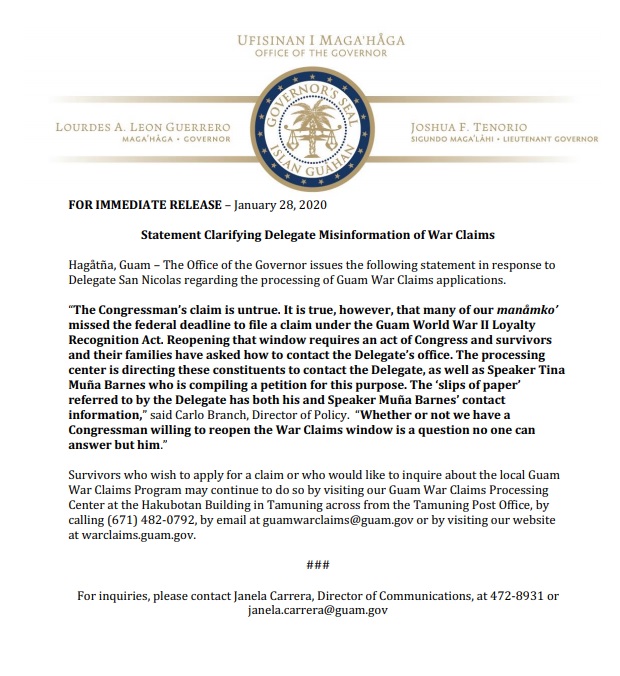 ---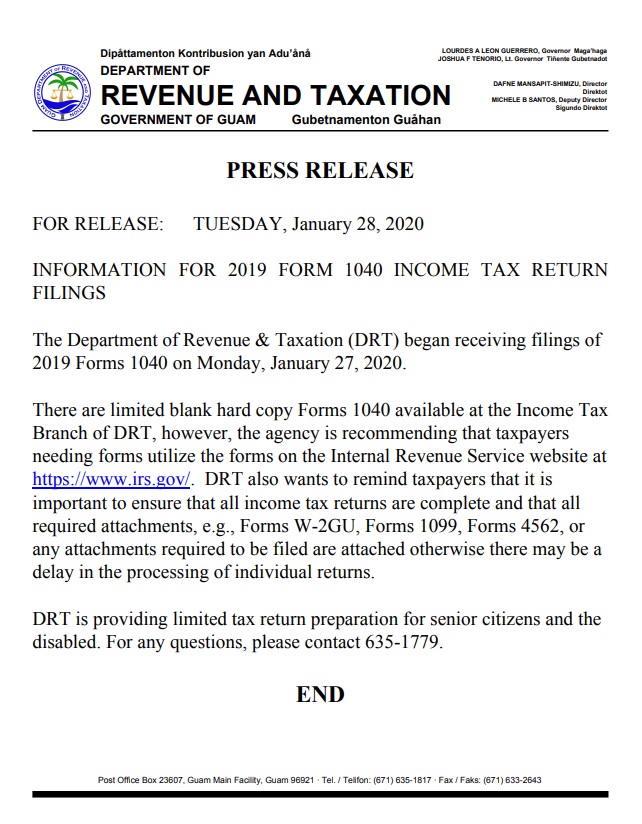 ---
NO CORONAVIRUS CASE IN THE MARIANAS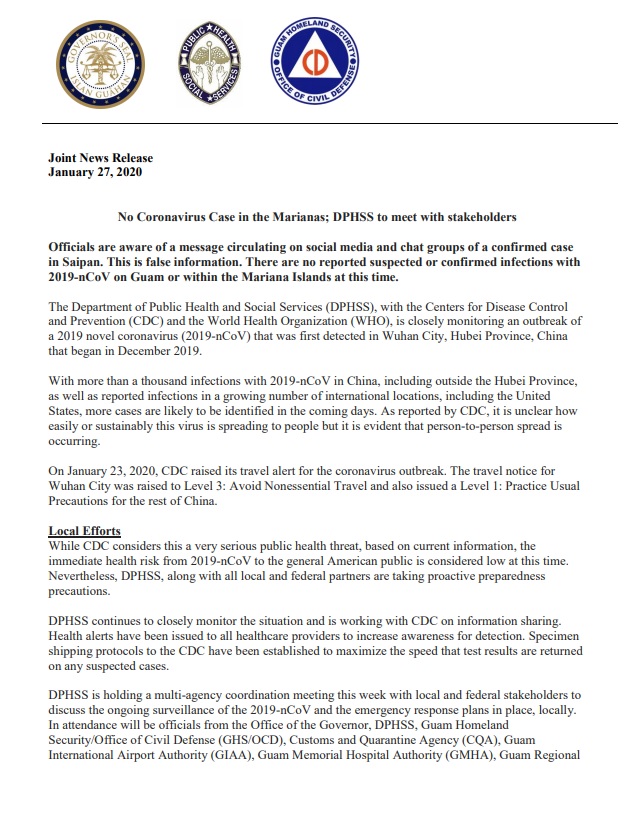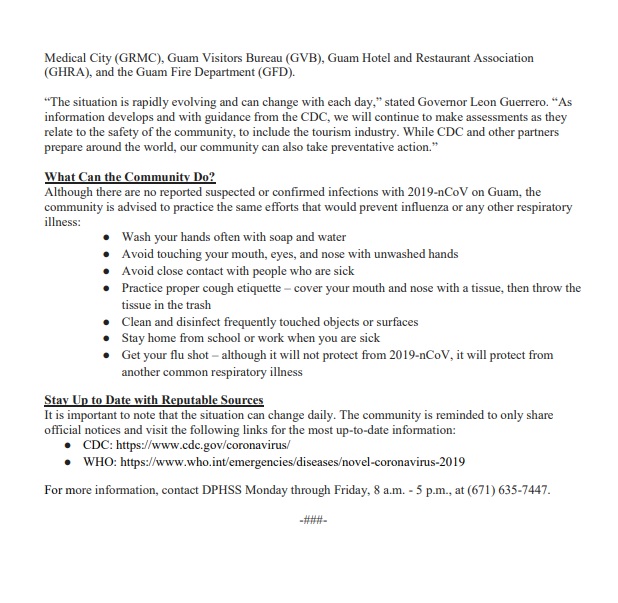 ---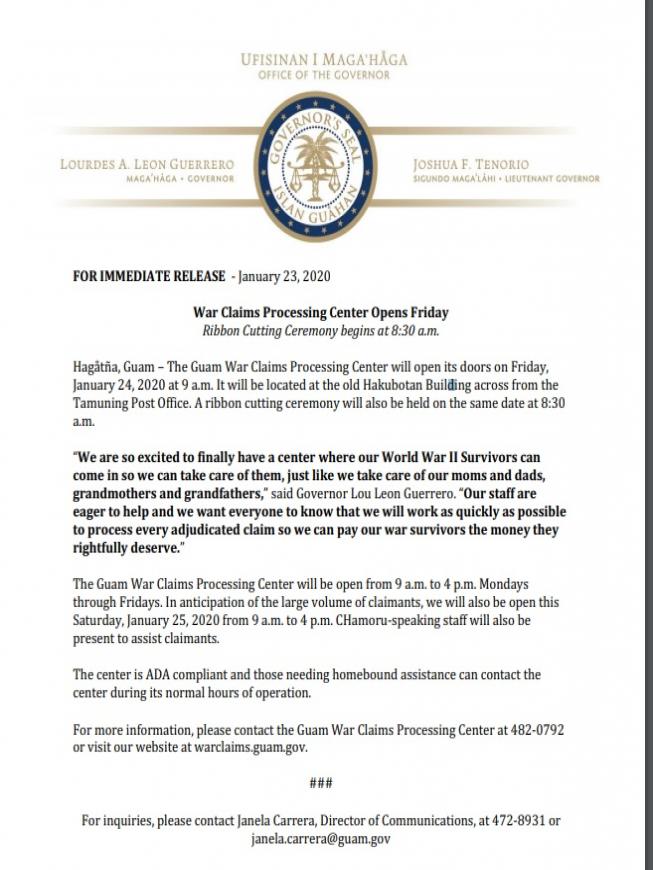 ---
01-15-2020  Press Release : Senator Telena Nelson Office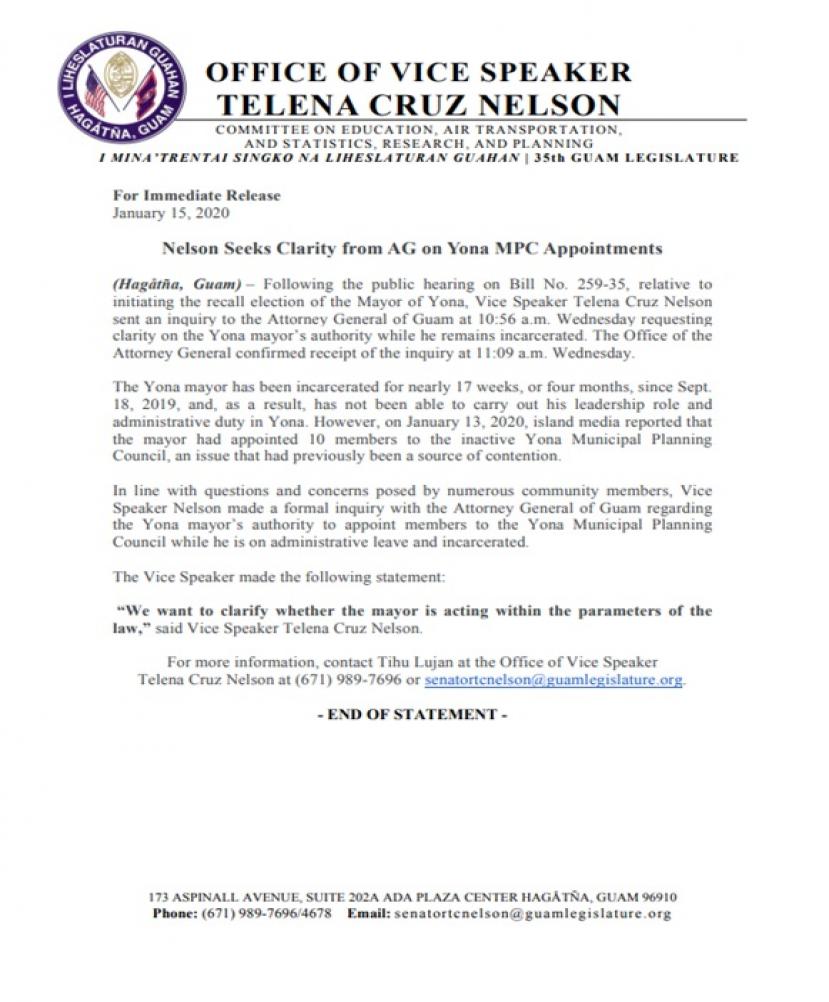 ---
*posted 01/13/2020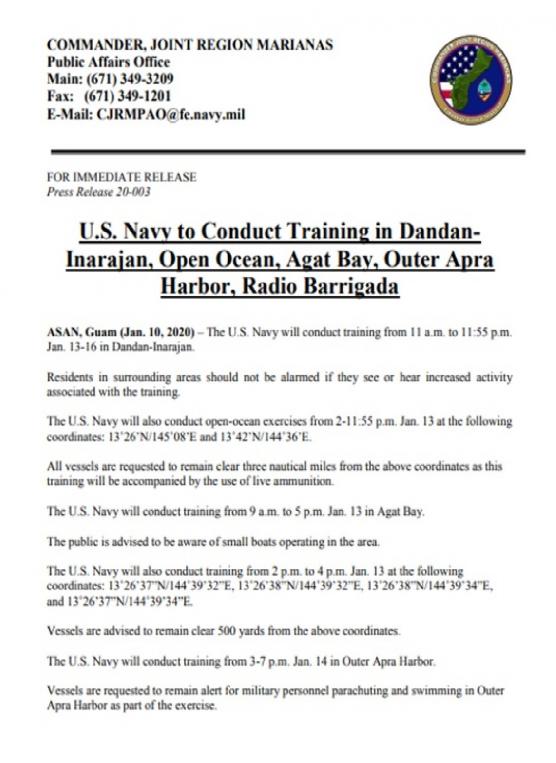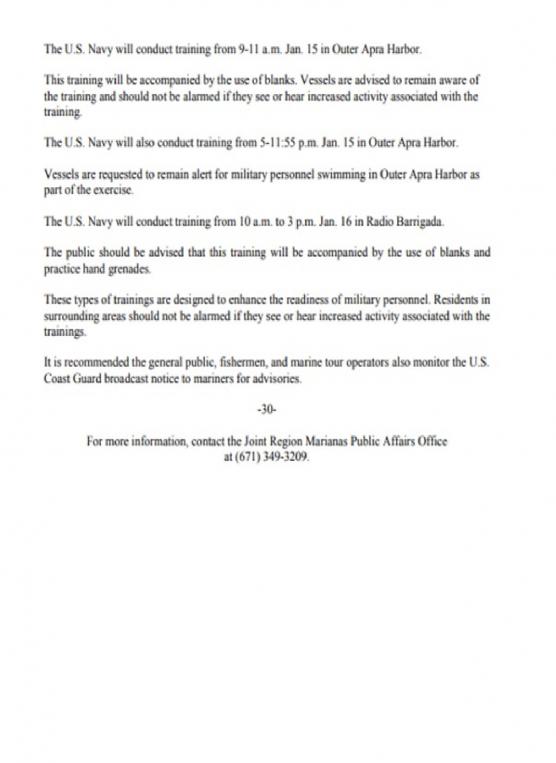 ---
01-05-20 Press Release: Senator Jose Terlaje Office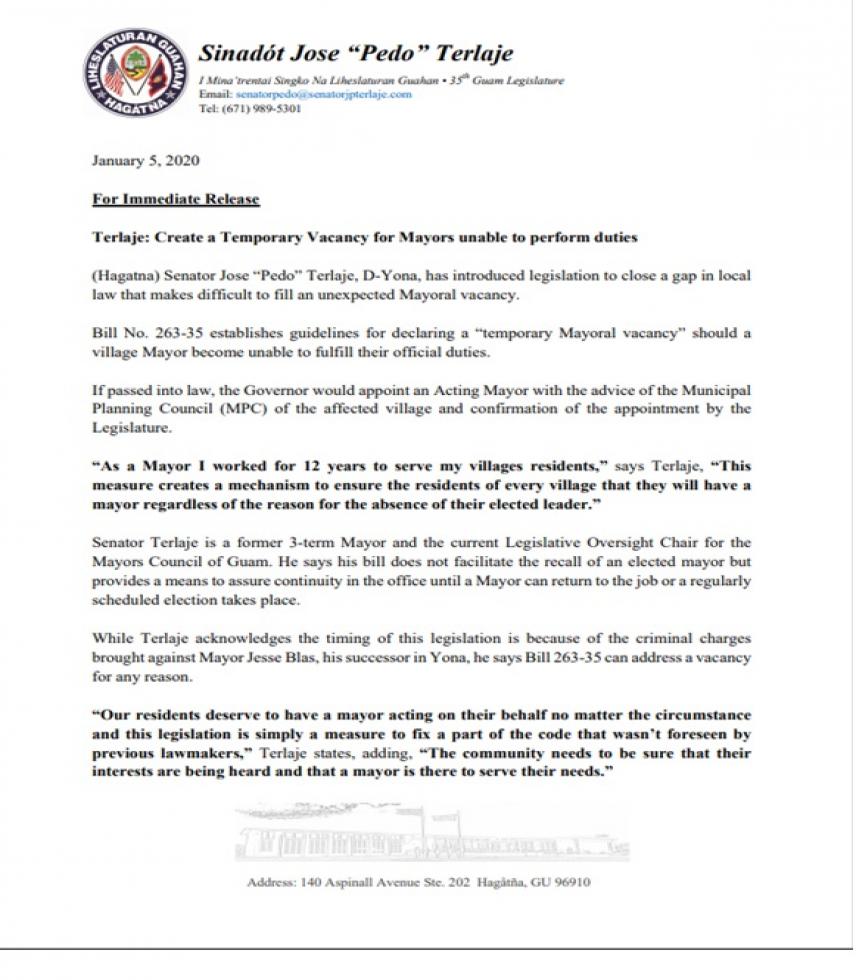 ---
posted: January 03, 2020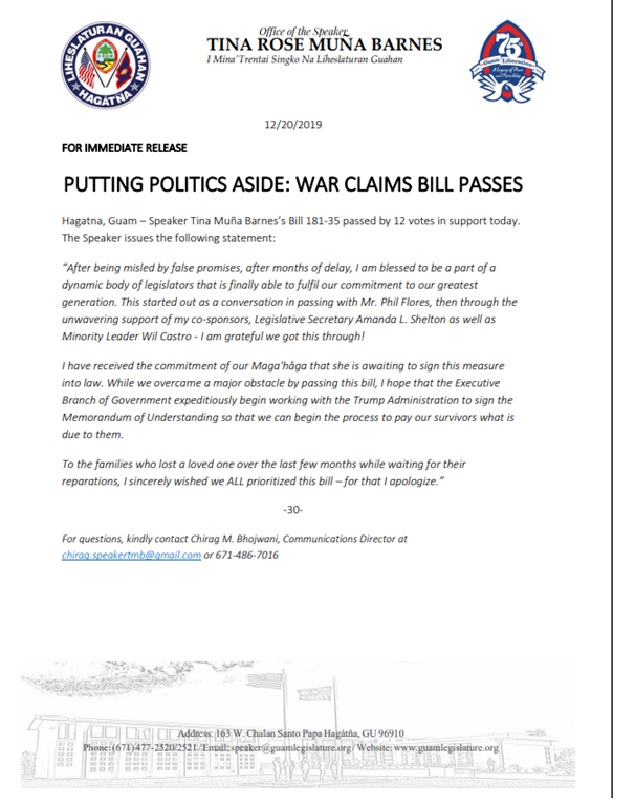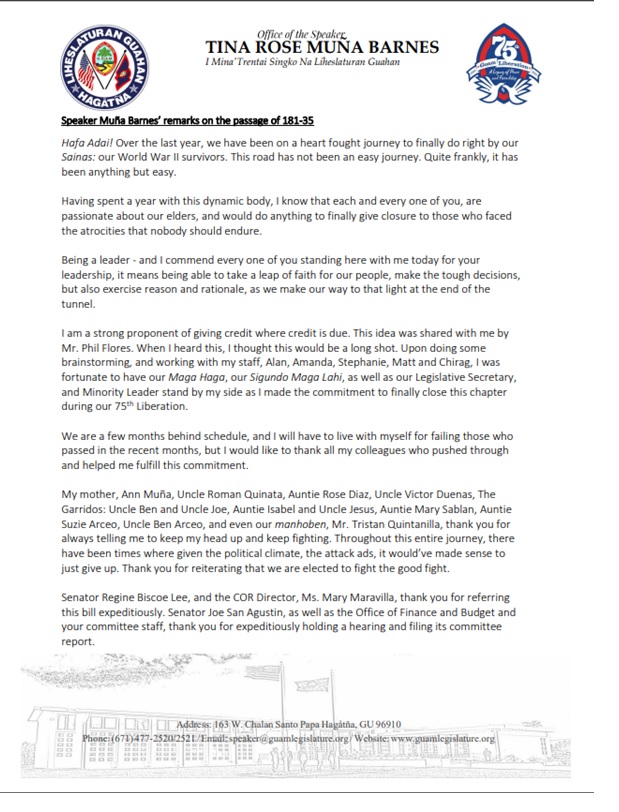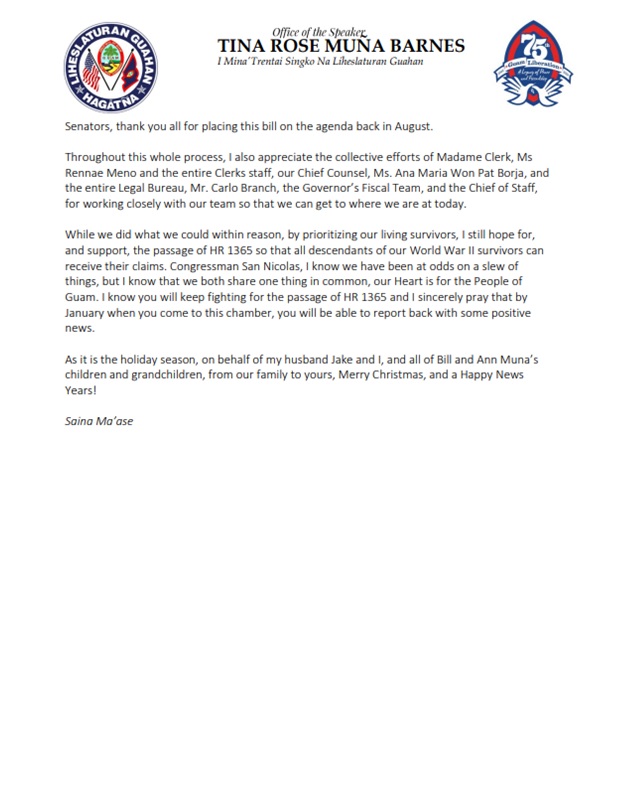 ---
posted:  January 03, 2020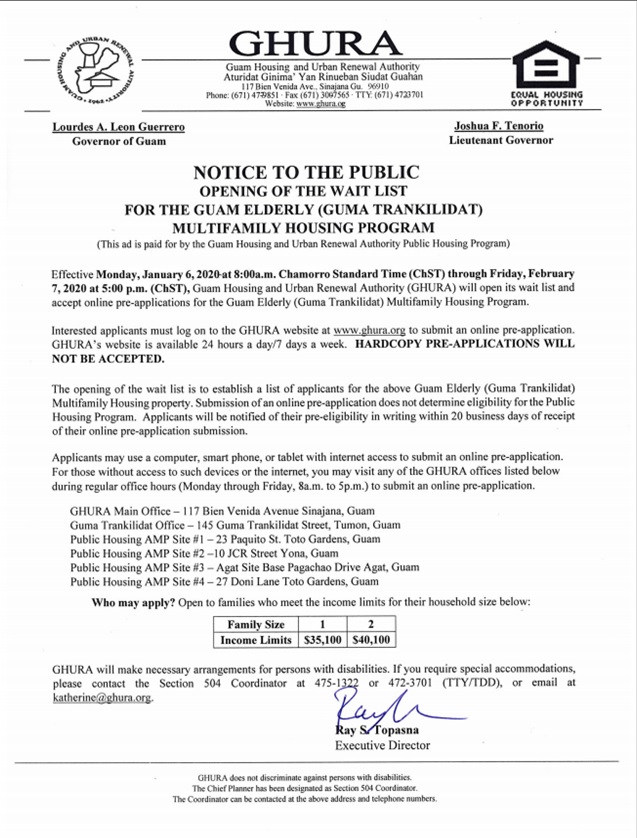 ---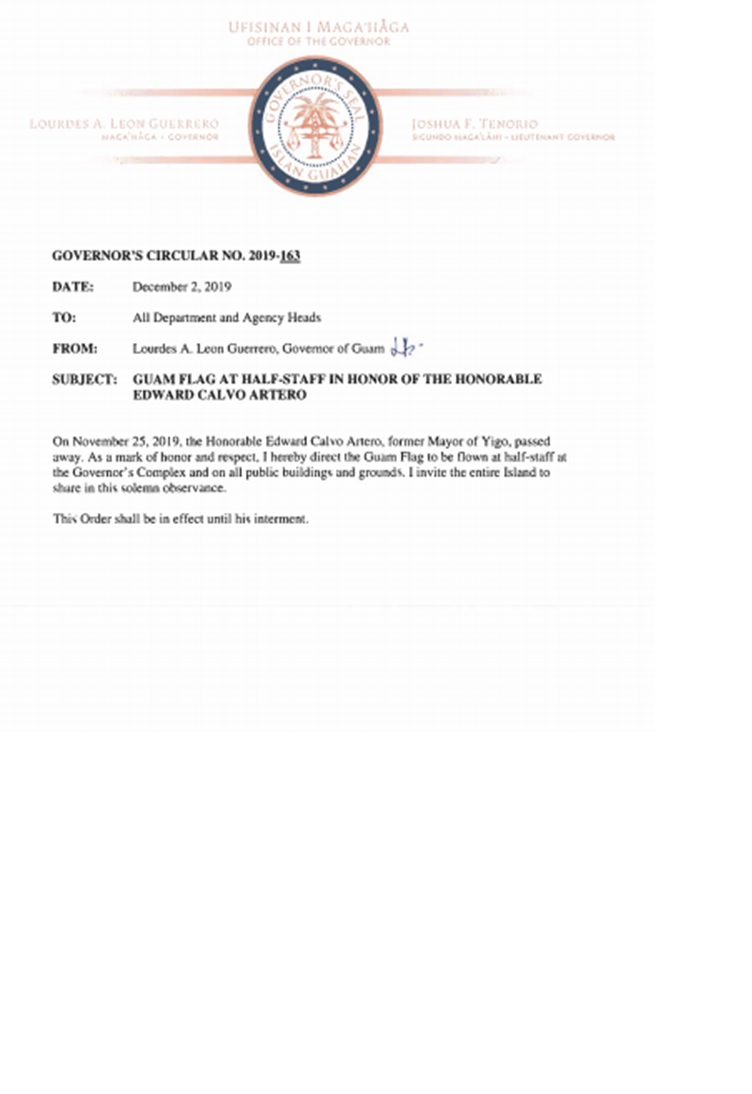 ---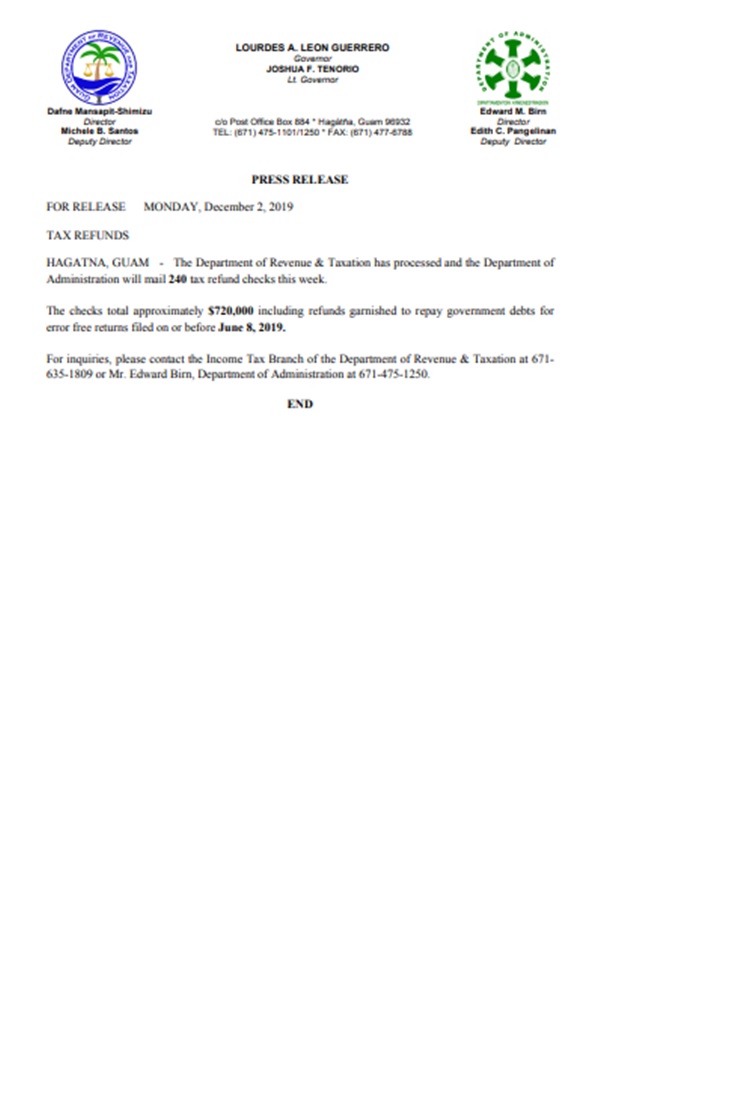 ---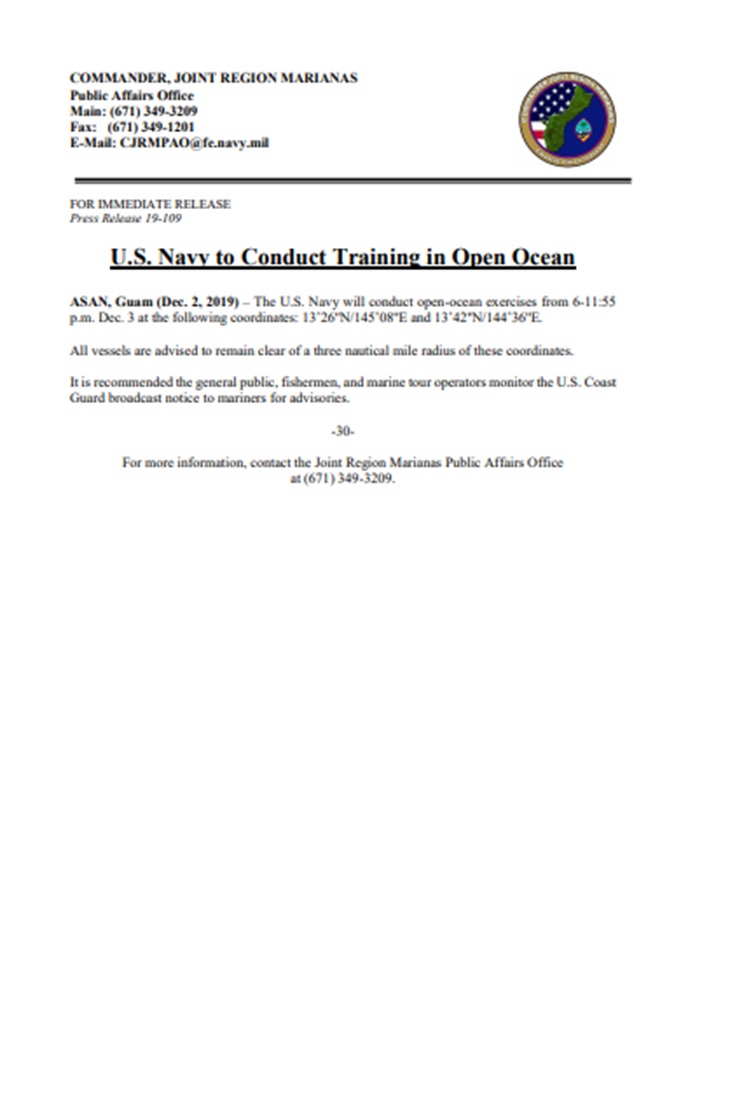 ---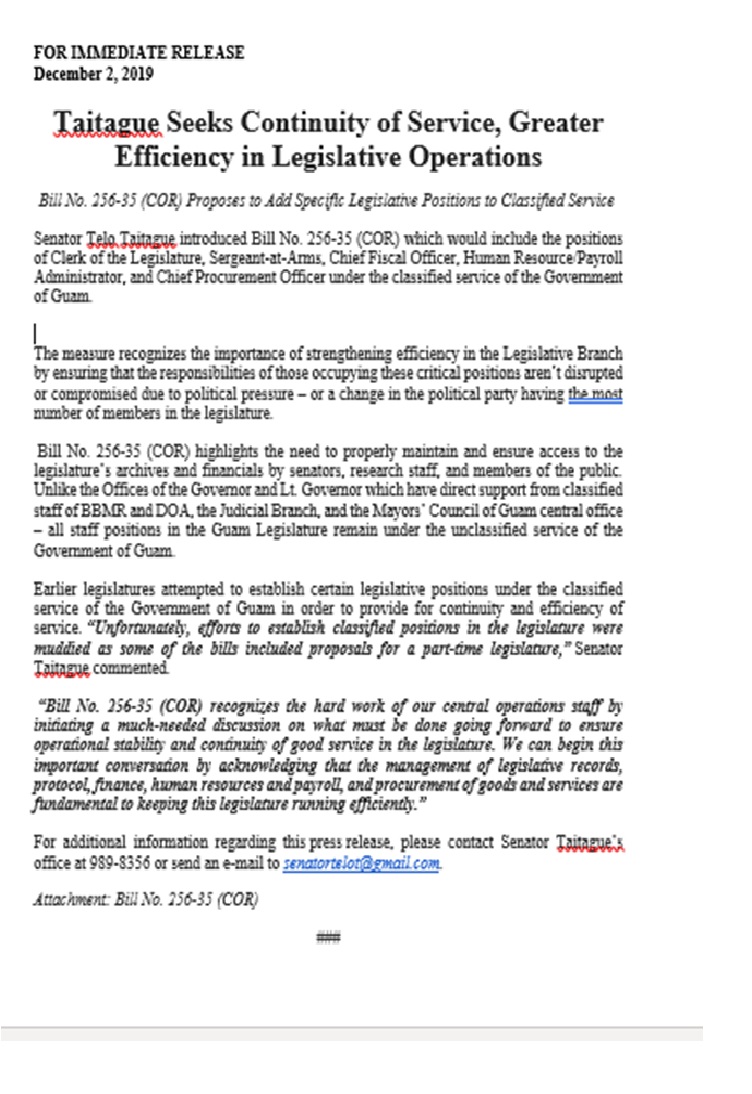 ---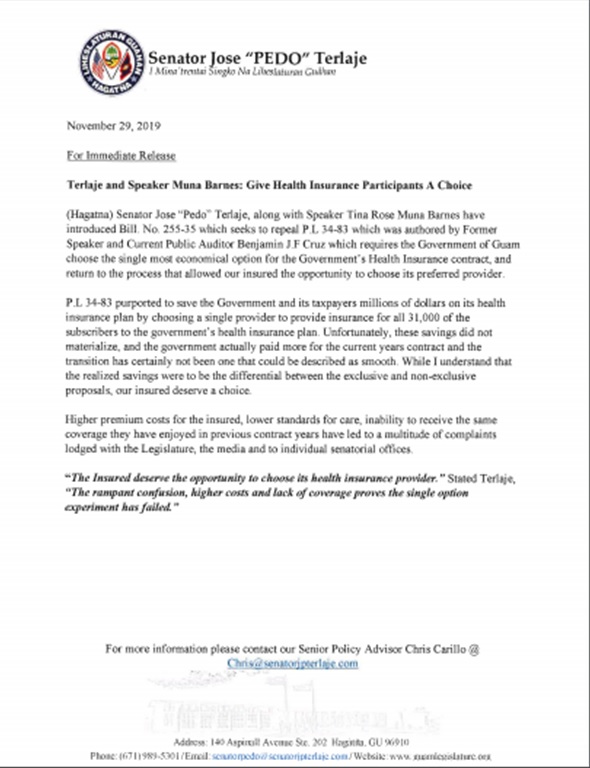 ---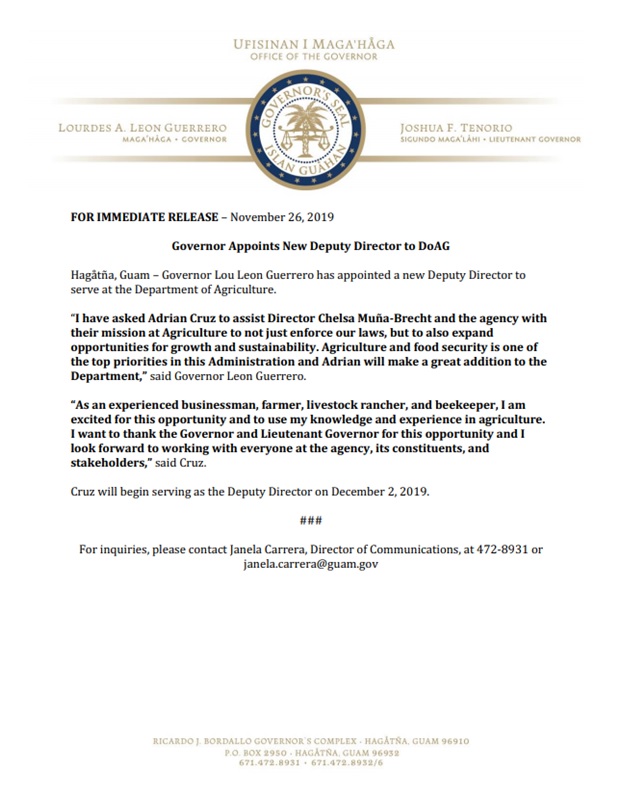 ---
For Immediate Release
November 26, 2019
Senator Amanda Shelton issues the following statement on the signing of Bill 13-35 and 157-35 into law:
"Both of these bills are about protecting victims and survivors.  
Bill 13-35, now Public Law 35-50, protects our manåmko' and individuals with disabilities from financial exploitation, which is on the rise on Guam.  Care for the manåmko' is engrained in our culture and everyone deserves a life of dignity and respect.   If you or someone you know may be the victim of elder financial exploitation you can call Adult Protective Services at 735-7382.  There is support available for caretakers as well.  
Bill 157-35, now Public Law 35-51 empowers survivors of sexual assault by closing loopholes in the sex offender registry.  I especially want to thank the survivors of sexual assault who were brave enough to bring this loophole to my attention so we could fix it together.  Studies show registration of sex offenders reduces rapes.  The survivors who had the courage to turn their trauma into advocacy for a better community are real heroes."
 
Si Yu'os Ma'åse, 
John Paul Manuel
 
Office of the People ● Senator Amanda L. Shelton
Legislative Secretary & Chairwoman of the Committee on Higher Education and the Advancement of Women, Youth, and Senior Citizens
35th Guam Legislature
I Mina'trentai Singko na Liheslaturan Guåhan
   Guam Congress Building 
   163 Chalan Santo Papa 
   Hagatna, GU 96910
   T: (671) 989-2572/969-2574
   officeofsenatorshelton@guamlegislature.org
---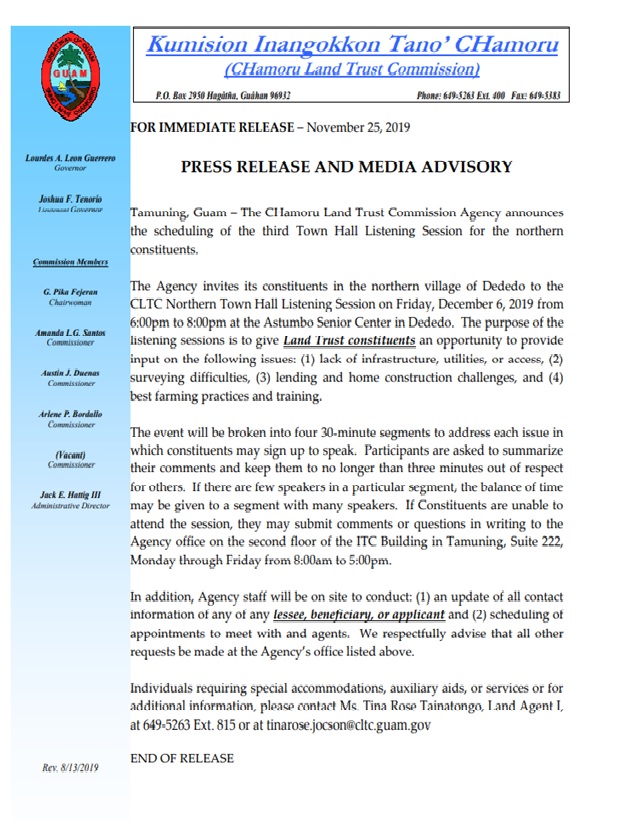 ---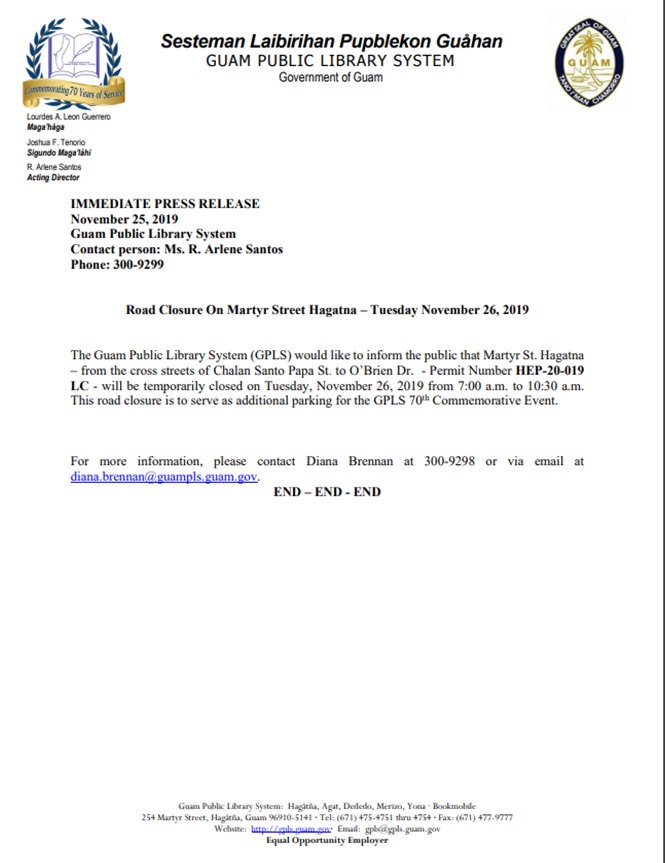 ---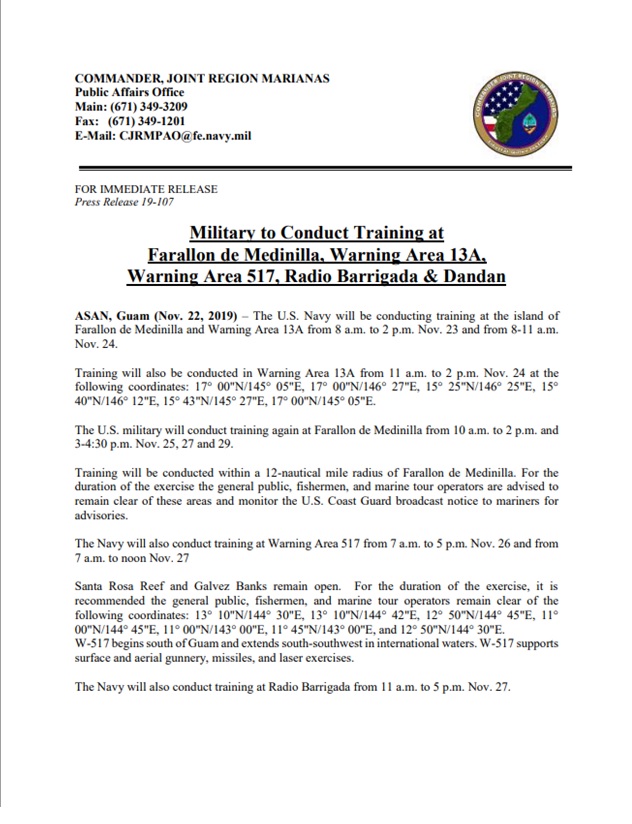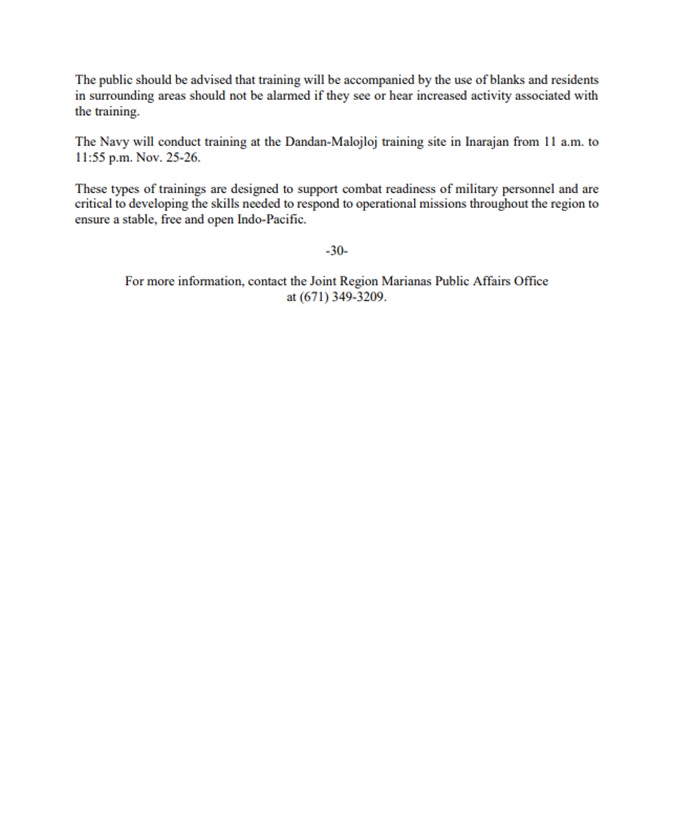 ---
---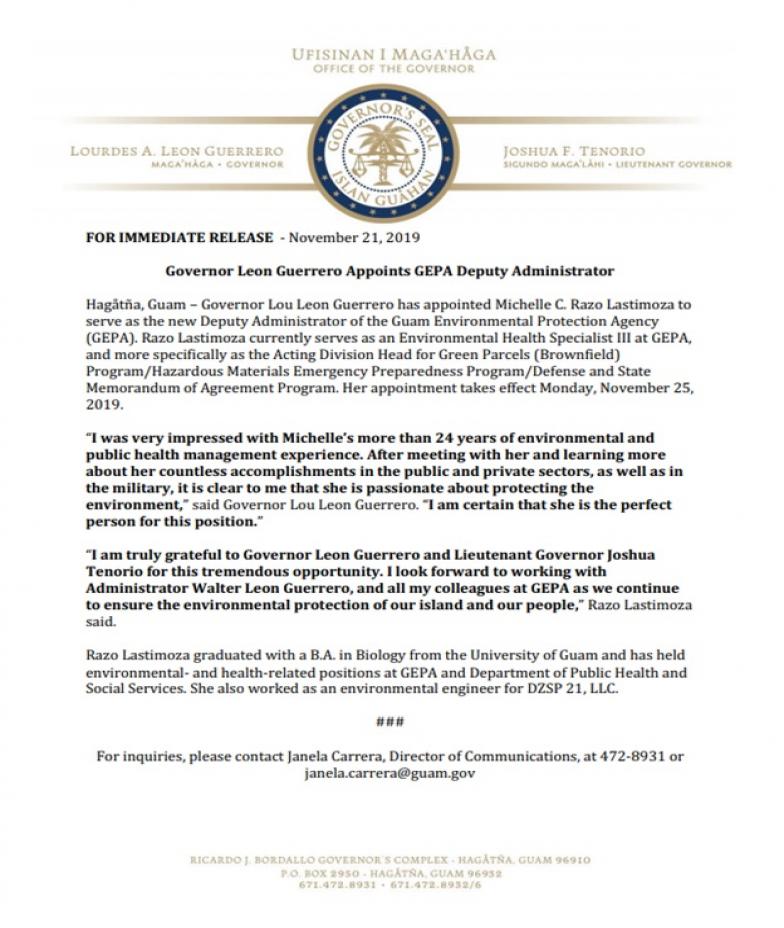 ---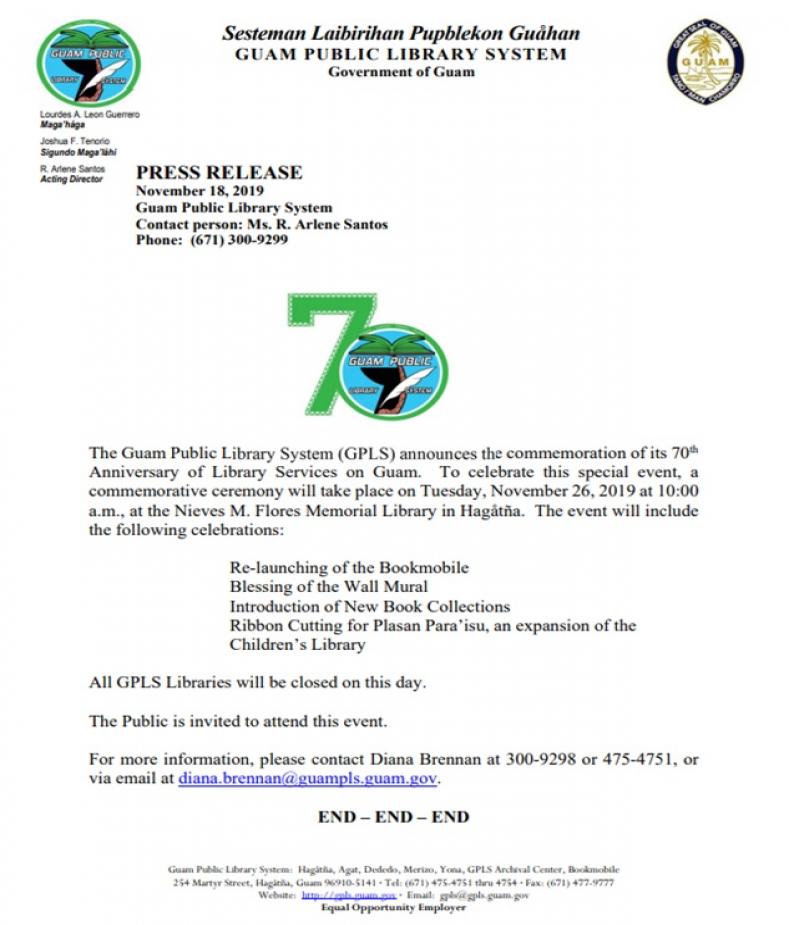 ---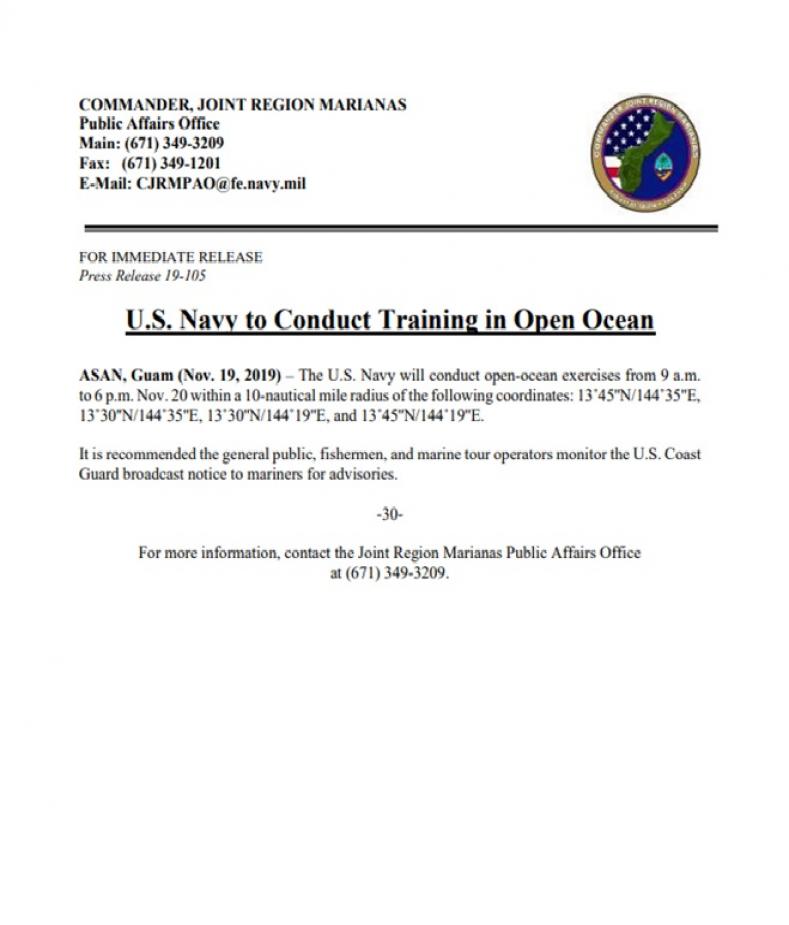 ---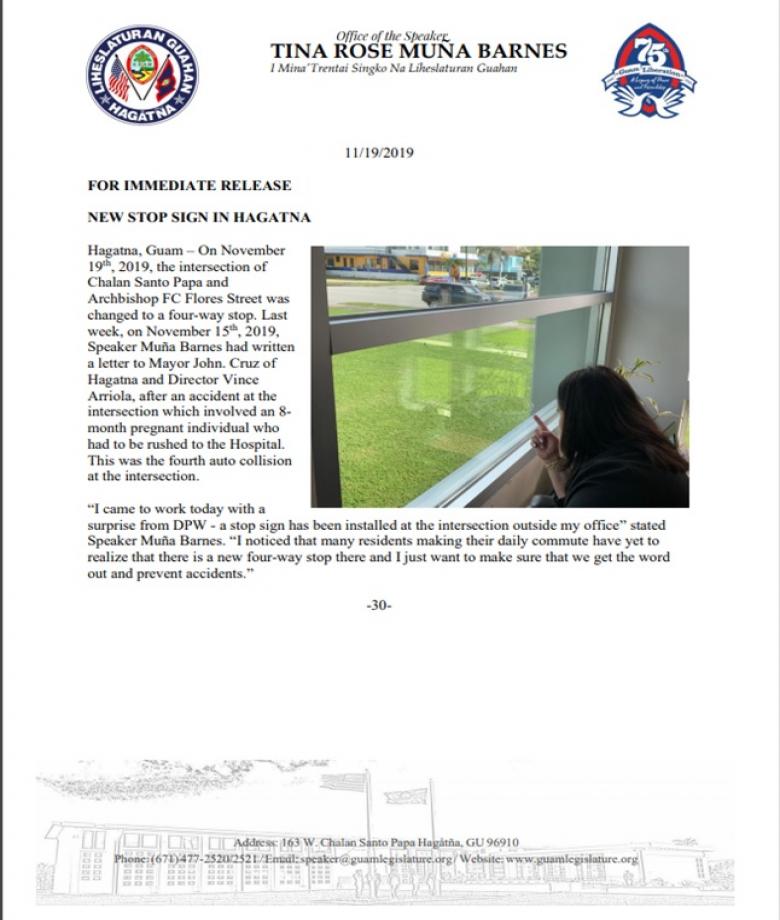 ---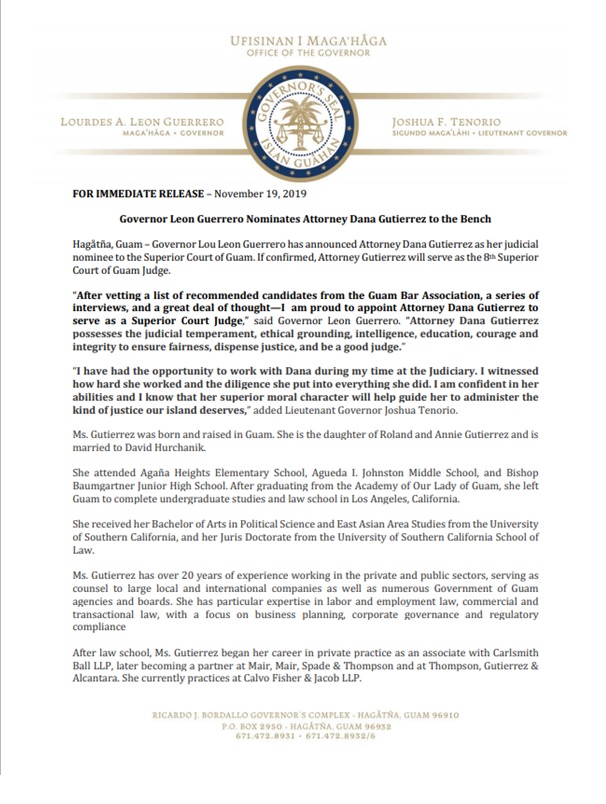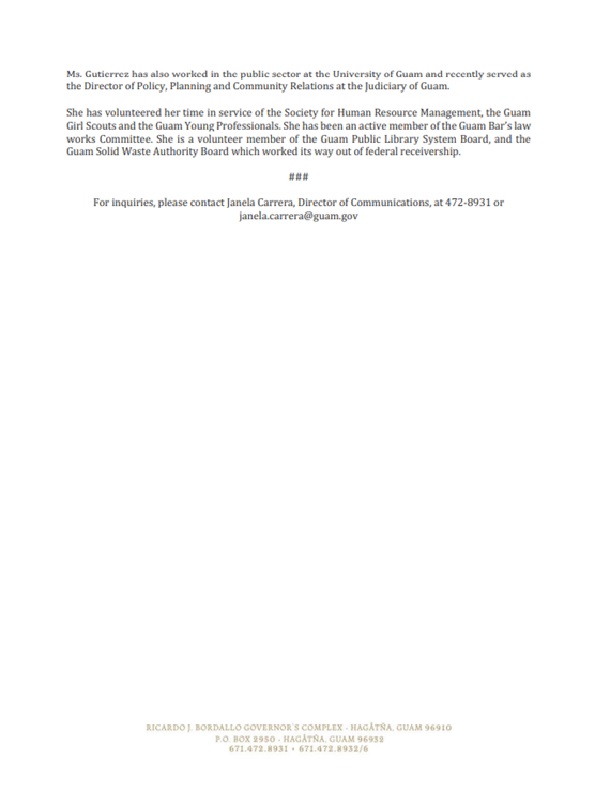 ---
November 19, 2019
Senator Telo Taitague's ABC Fund Bill Reveals Uncollected Revenue; Puts Fees and Fines Where They Belong
To view this bill from Senator Taitague, go to the 35th Guam Legislature website at www.guamlegislature.com/index/bills/
---
November 18, 2019
Speaker Muña Barnes introduces legislation to improve access to Arbitration
To view this Bill from Speaker Muna Barnes,  go to the 35th Guam Legislature website at www.guamlegislature.com/index/bills/
---
Immediate Release: November 13, 2019
Bill Introduced to Provide More Funding to DYA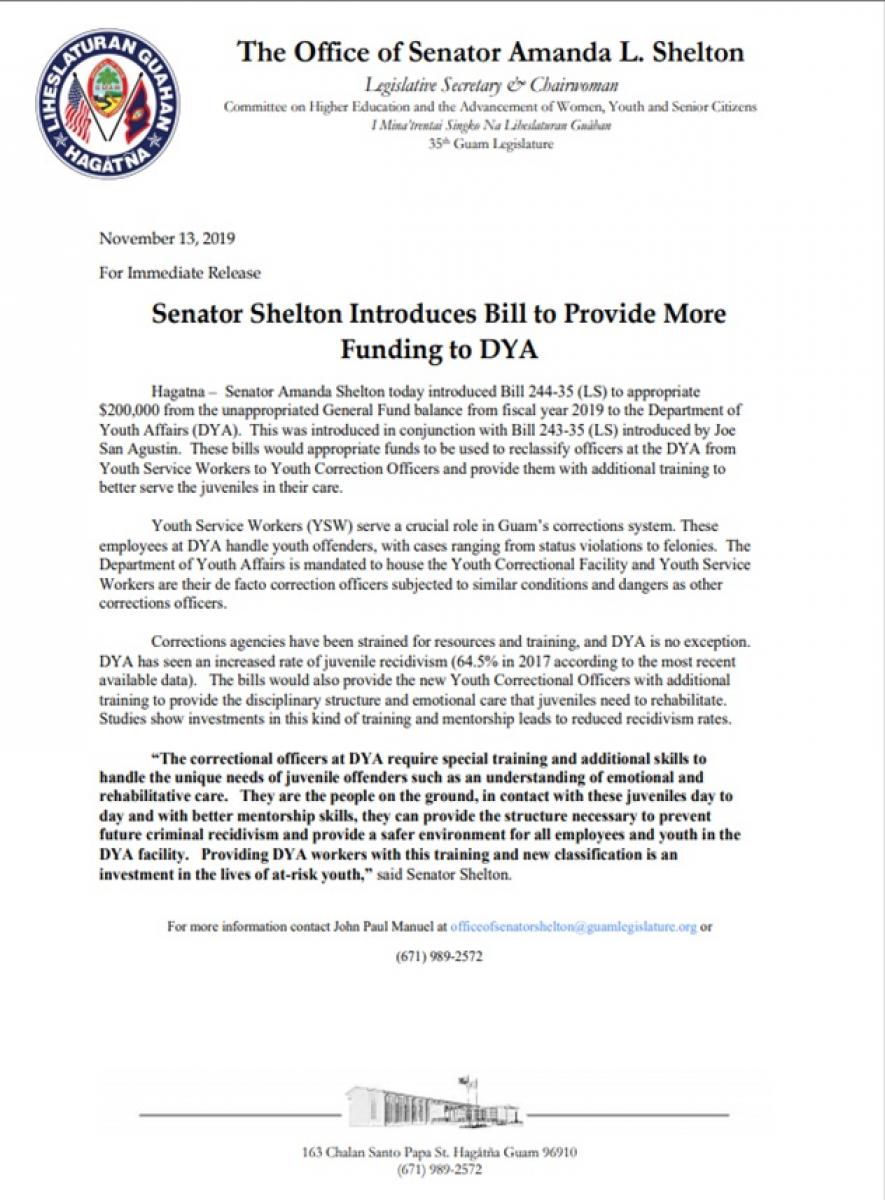 ---
For Immediate Release: EVENT: "Christmases Not Forgotten"   in honor of Guam's World War II Survivors.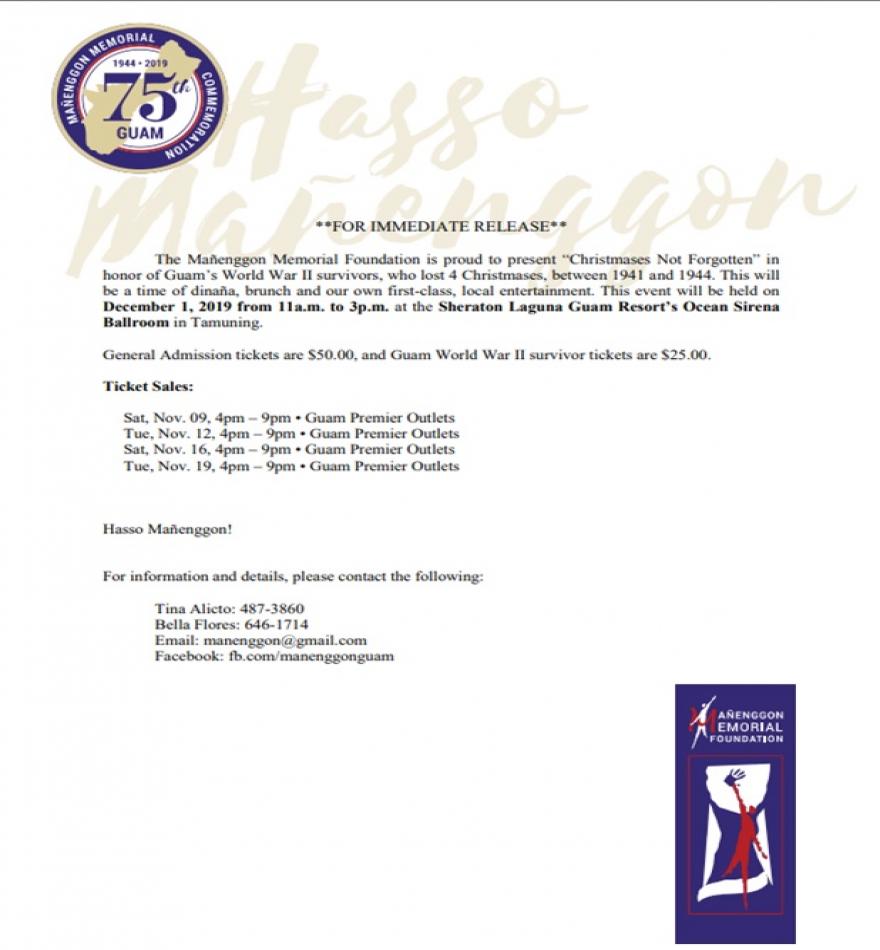 ---
Immediate Release: November 12, 2019
Bills 138-35 & 80-35 Signed into Law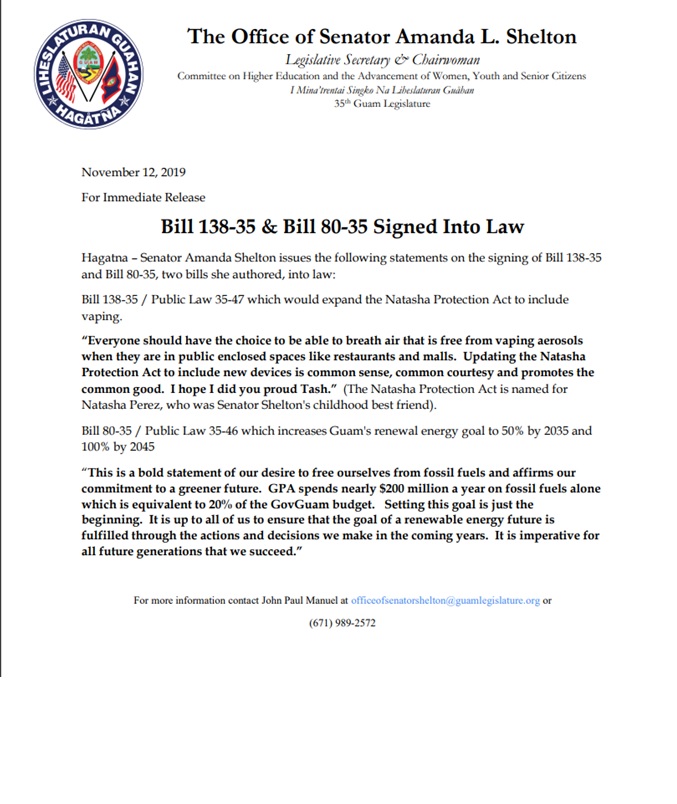 ---
IMMEDIATE RELEASE: November 8, 2019
Governor's Holiday Home Tree Decorating Contest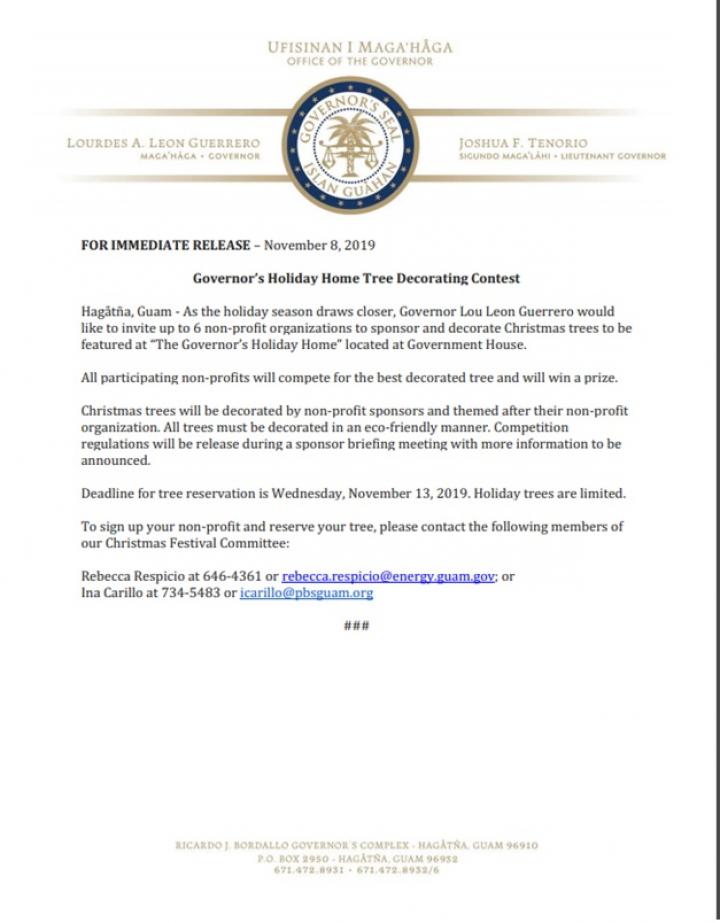 ---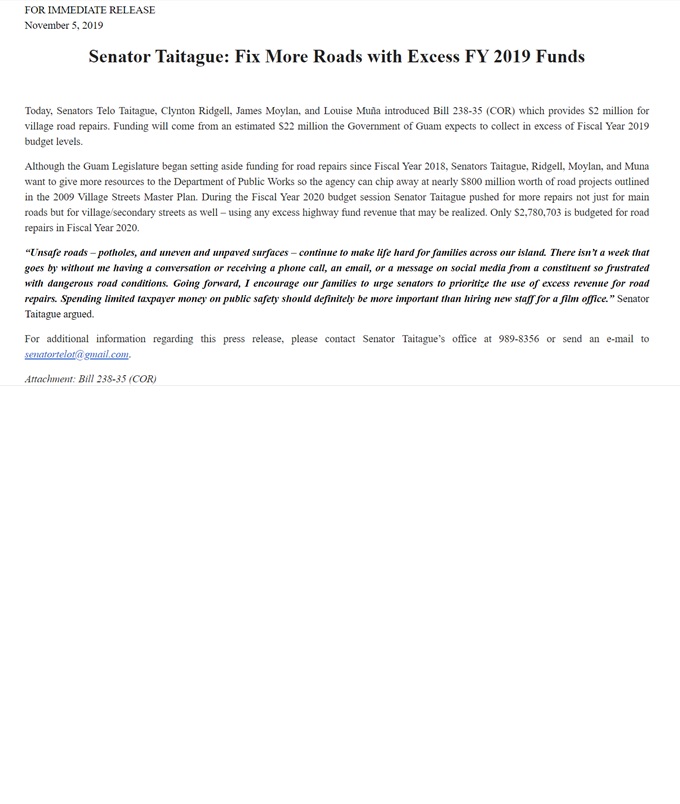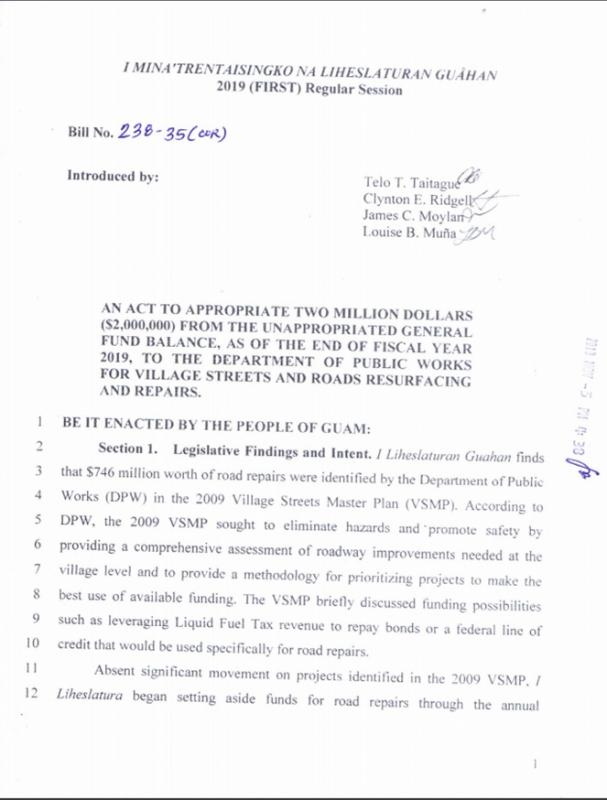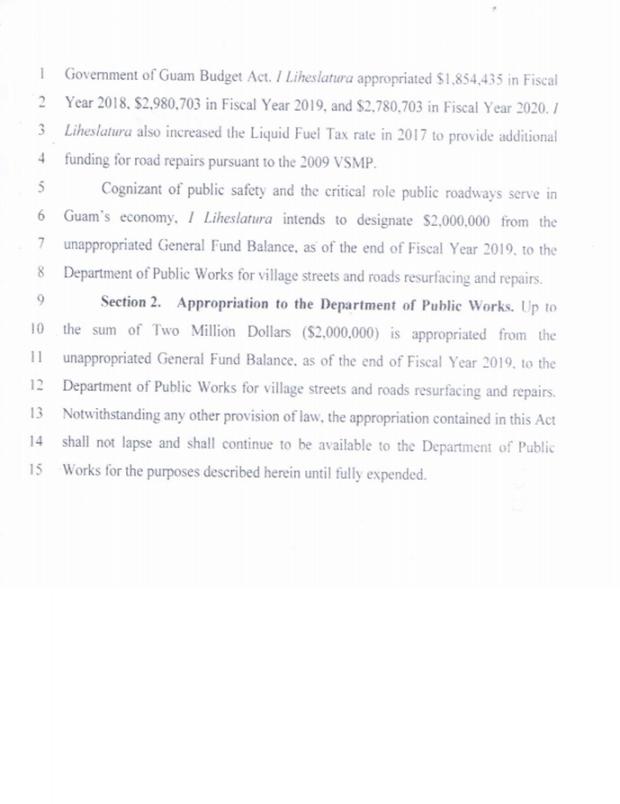 ---
FOR IMMEDIATE RELEASE - November 05, 2019
More Federal Funding Headed to GDOE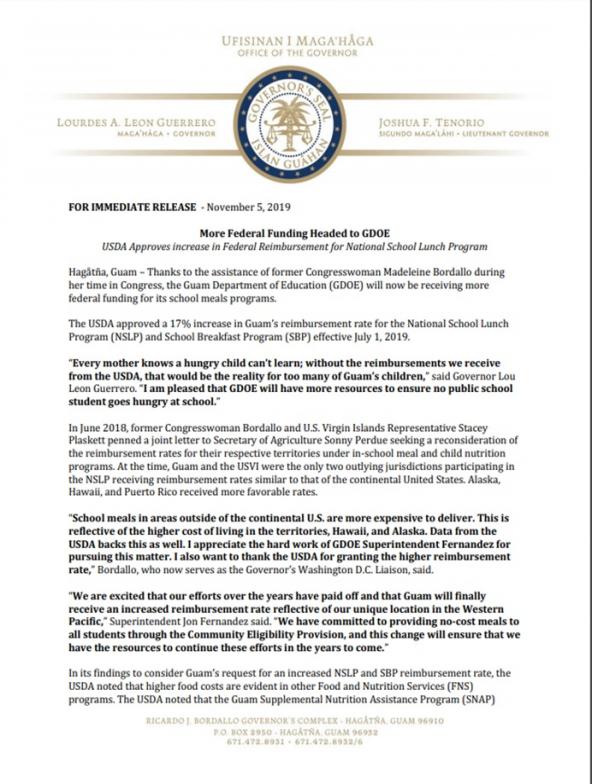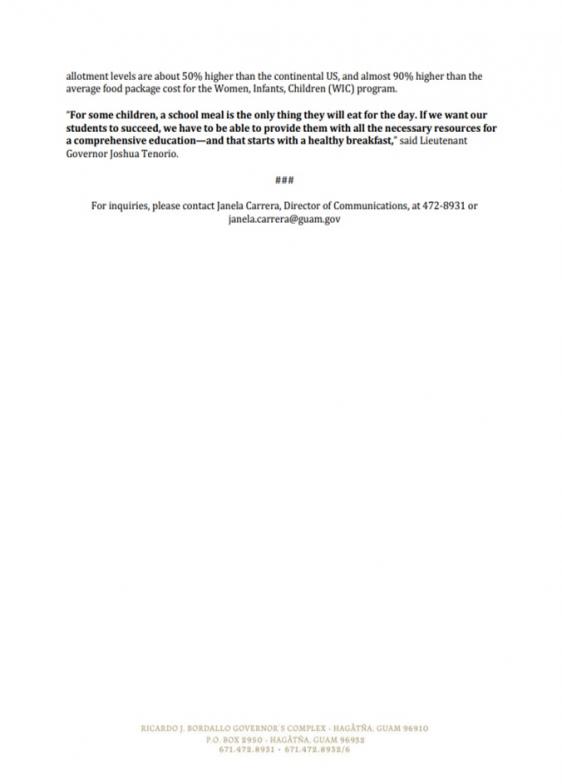 ---
TOWN HALL LISTENING SESSIONS SCHEDULED: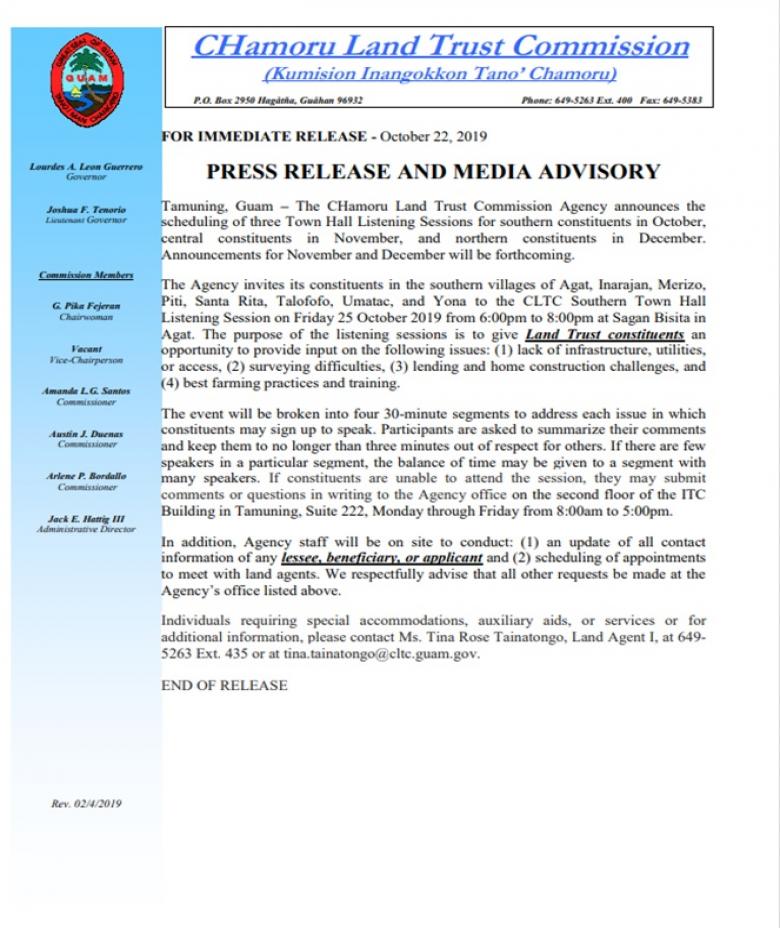 ---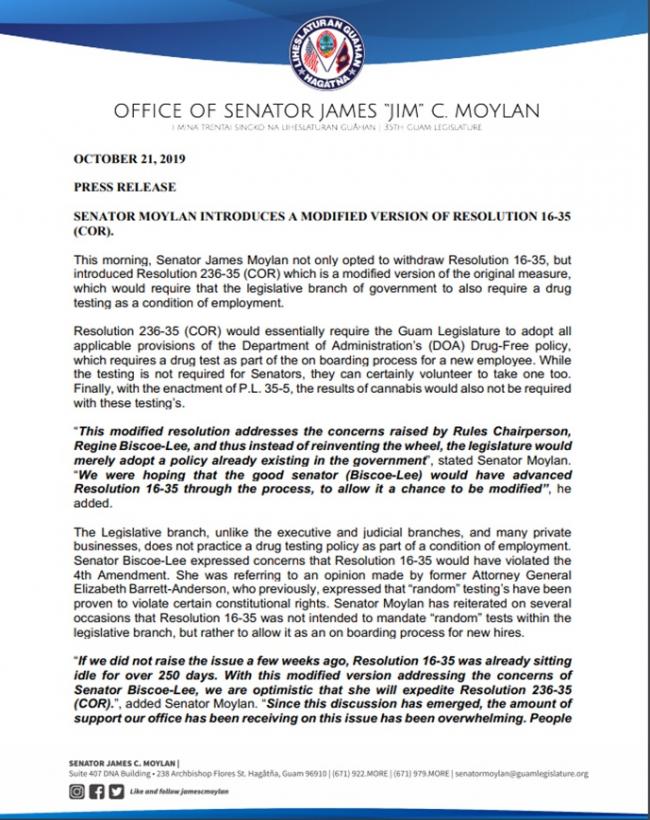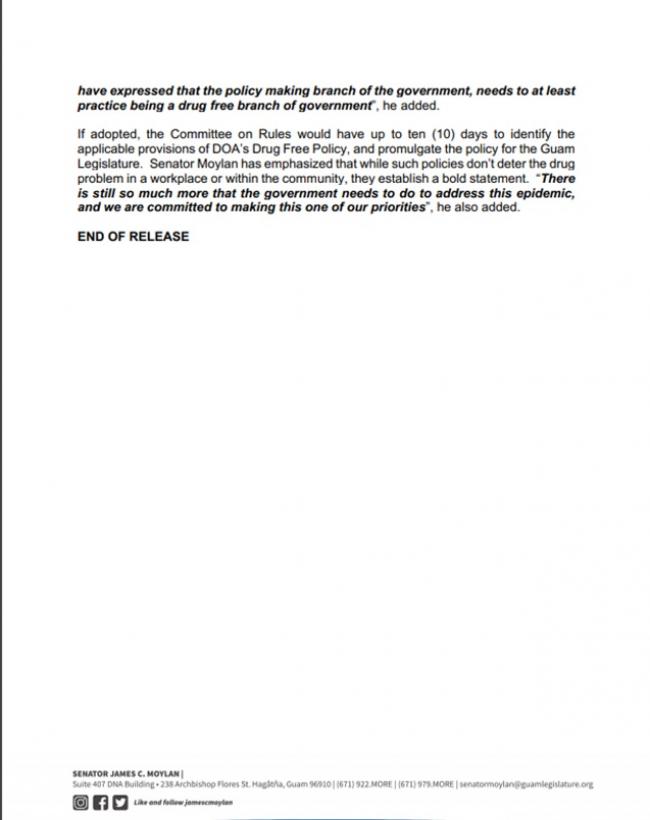 ---
PASSING OF KIN PEREZ: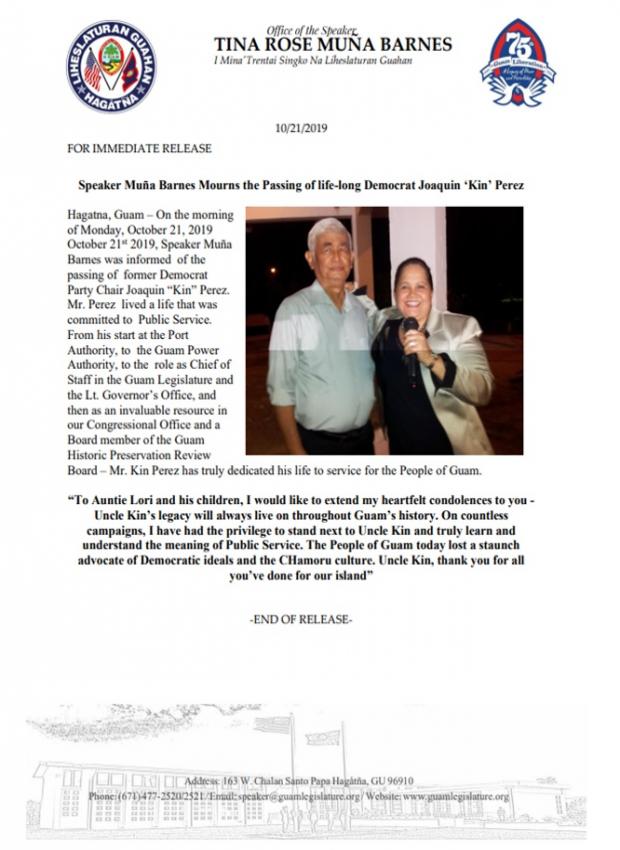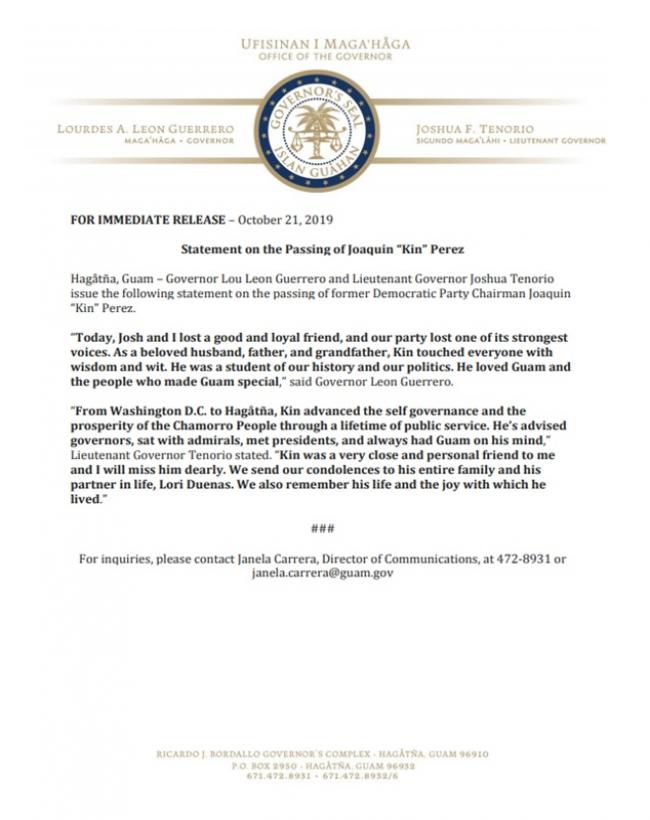 ---
TOYS FOR TOTS: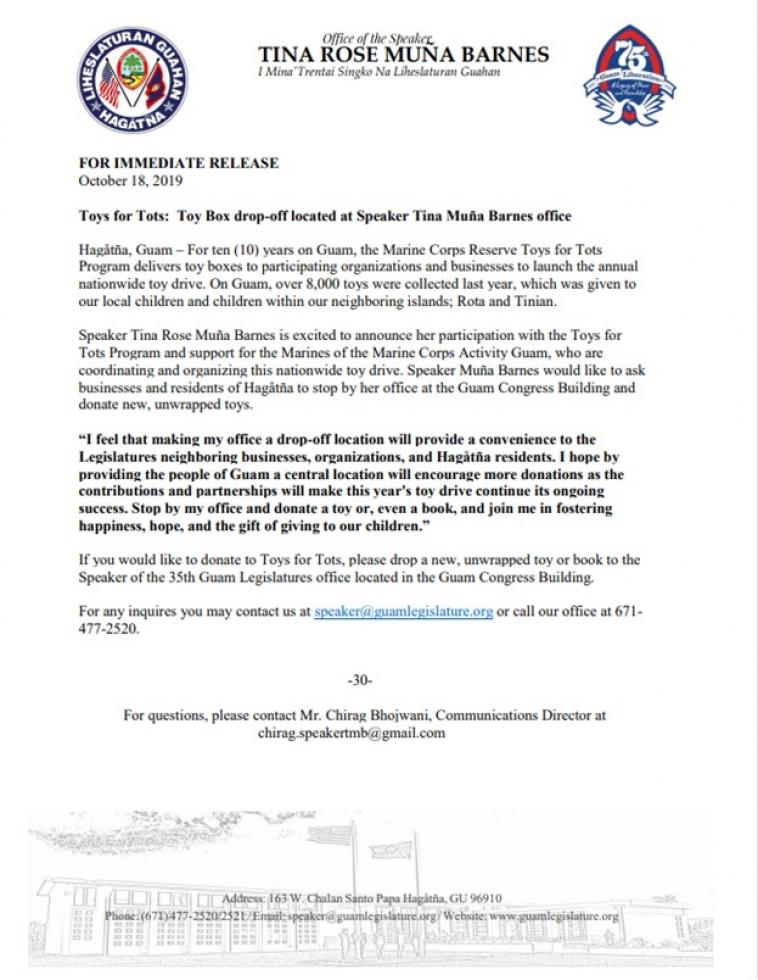 ---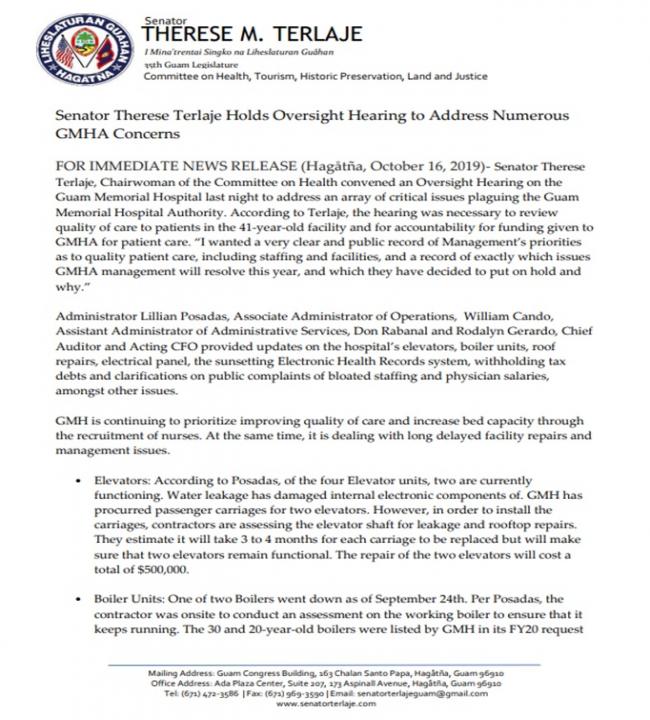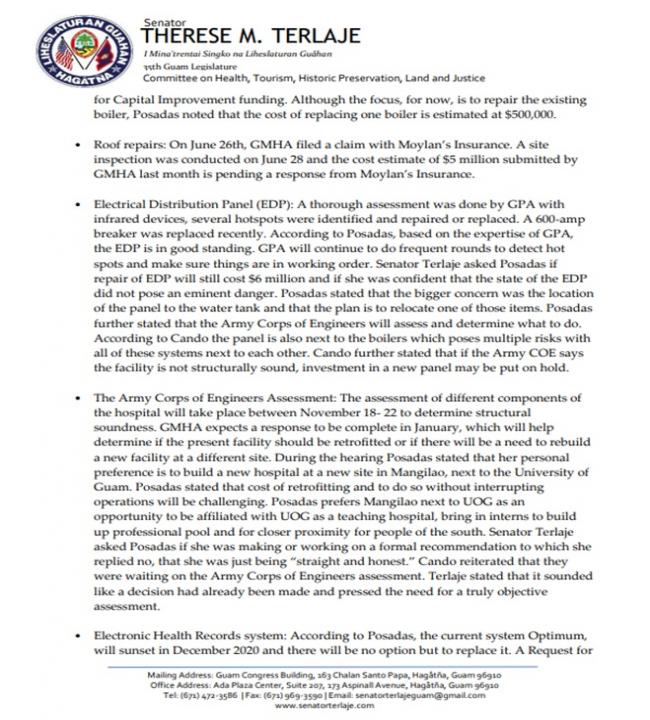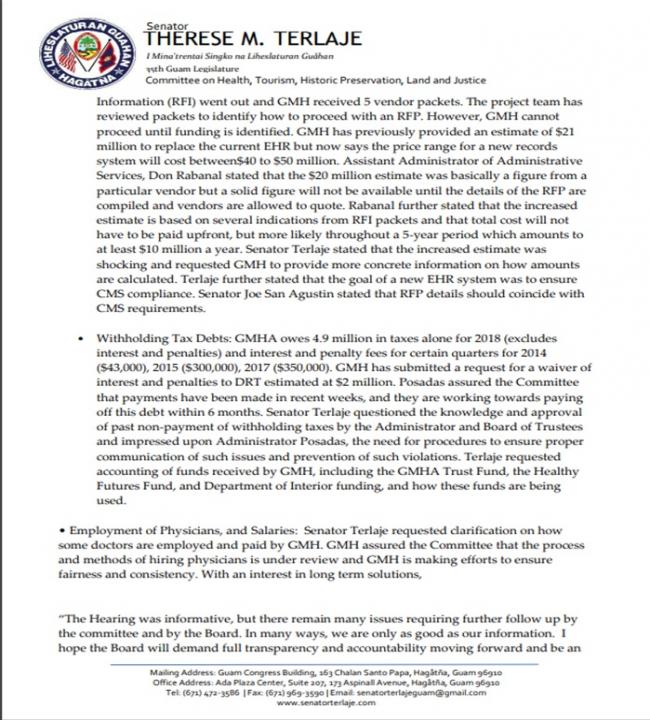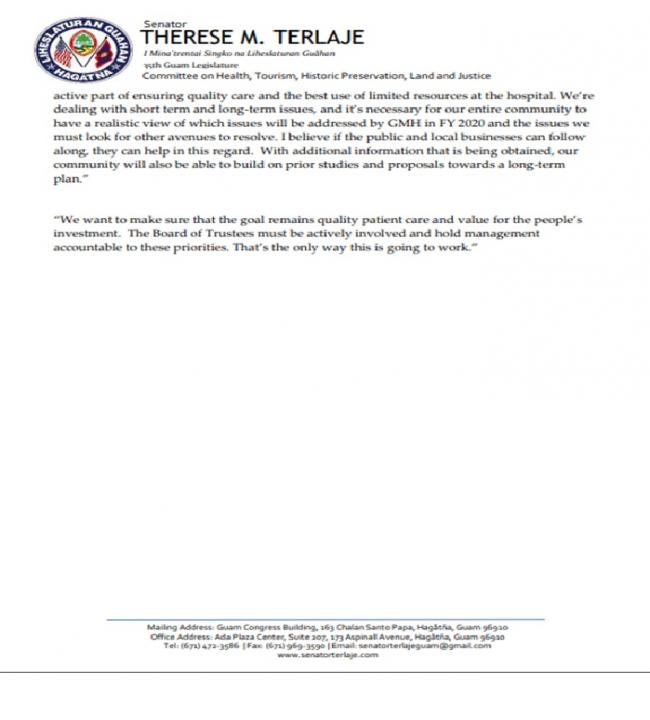 ---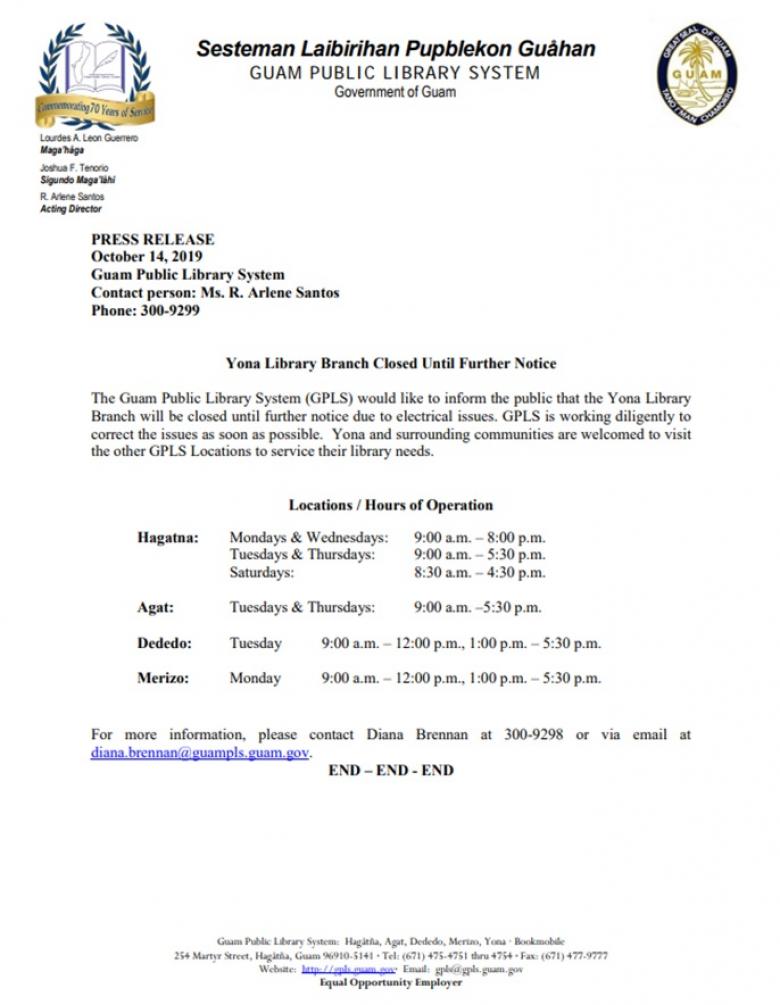 ---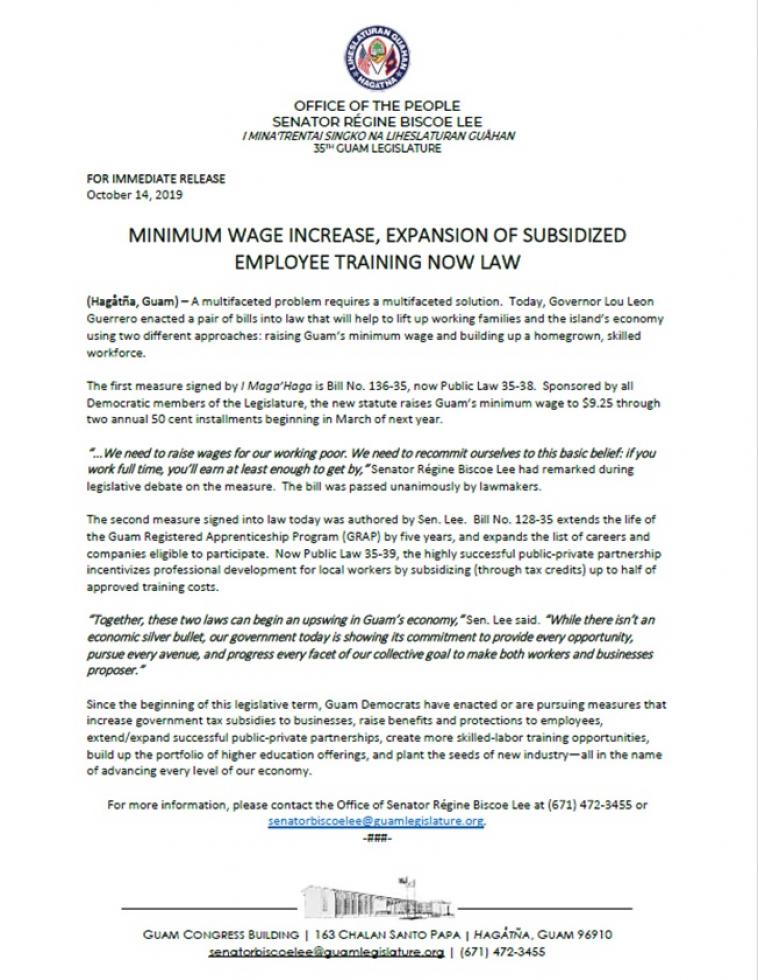 ---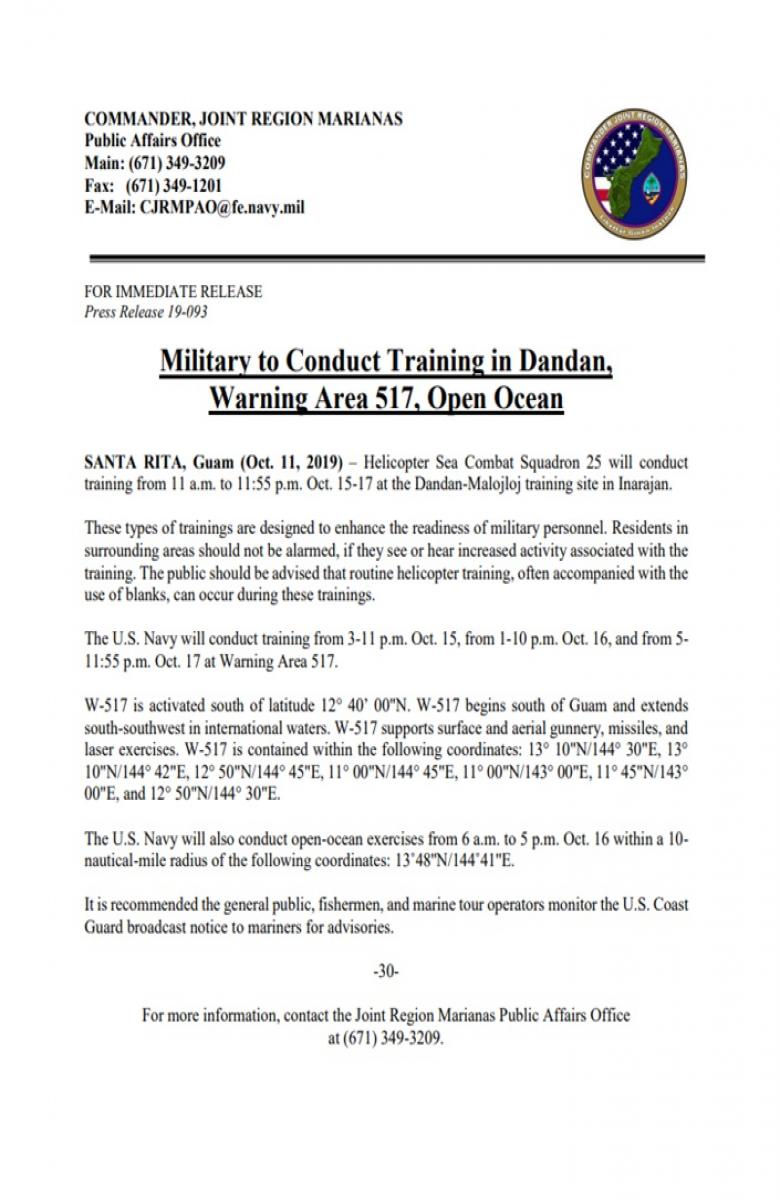 ---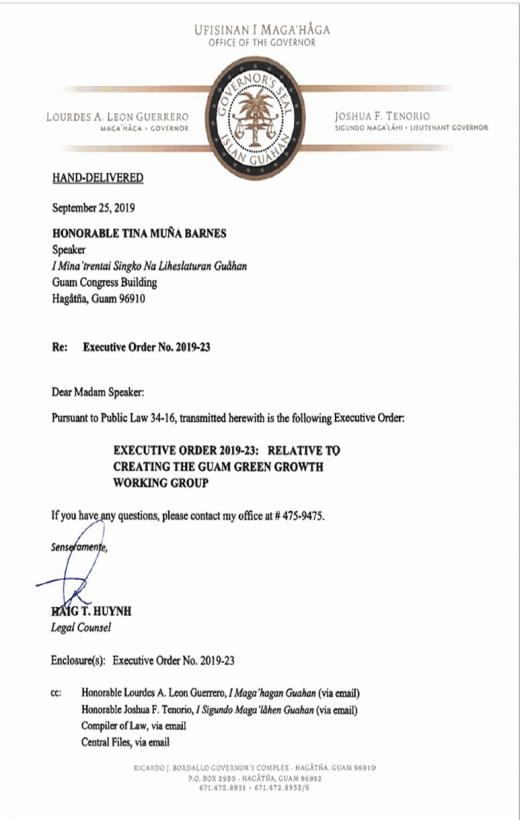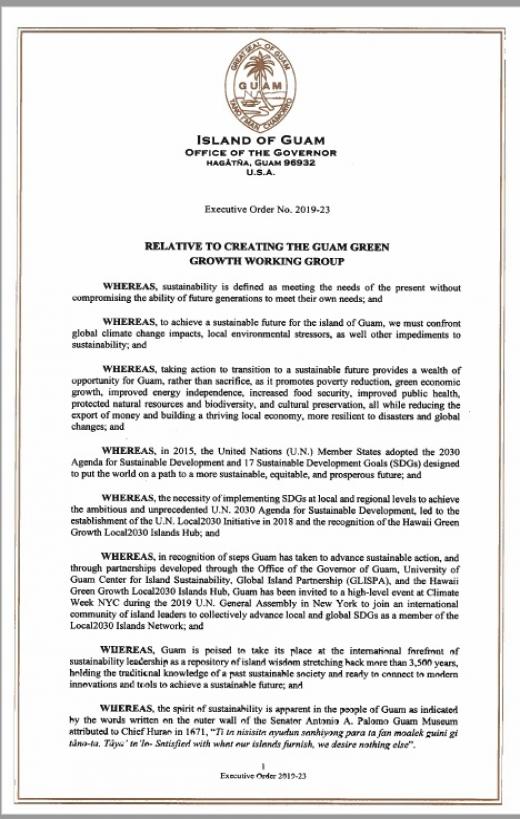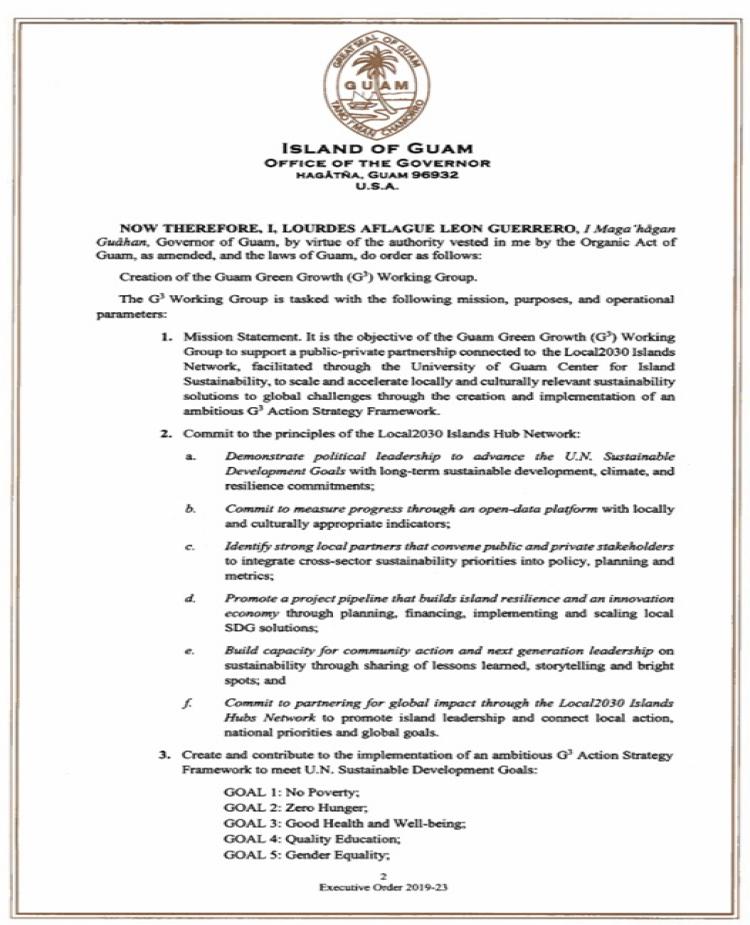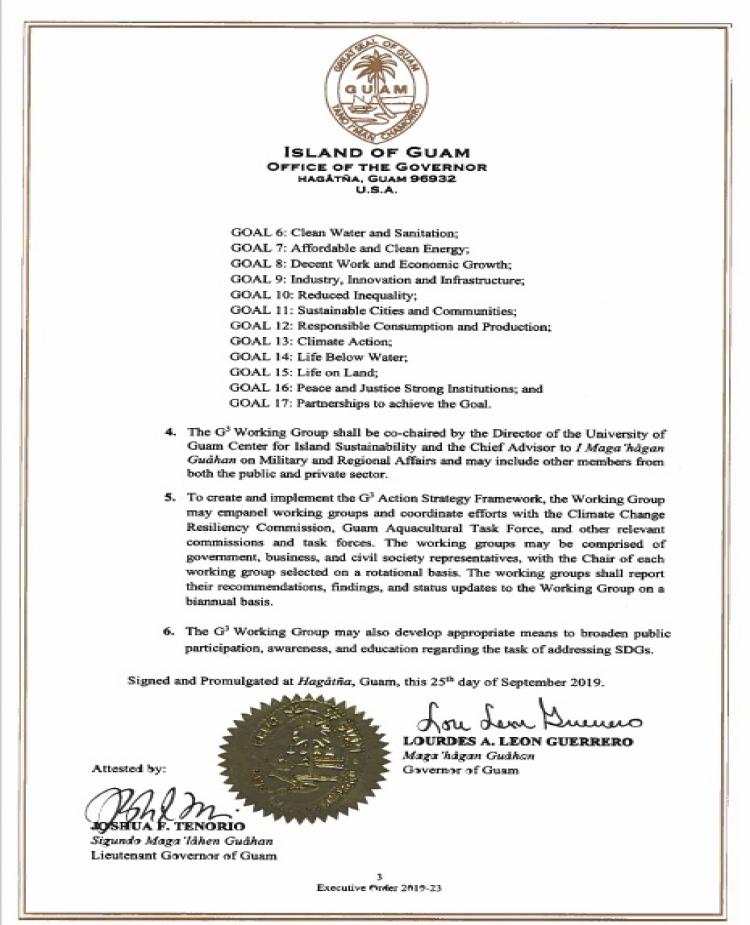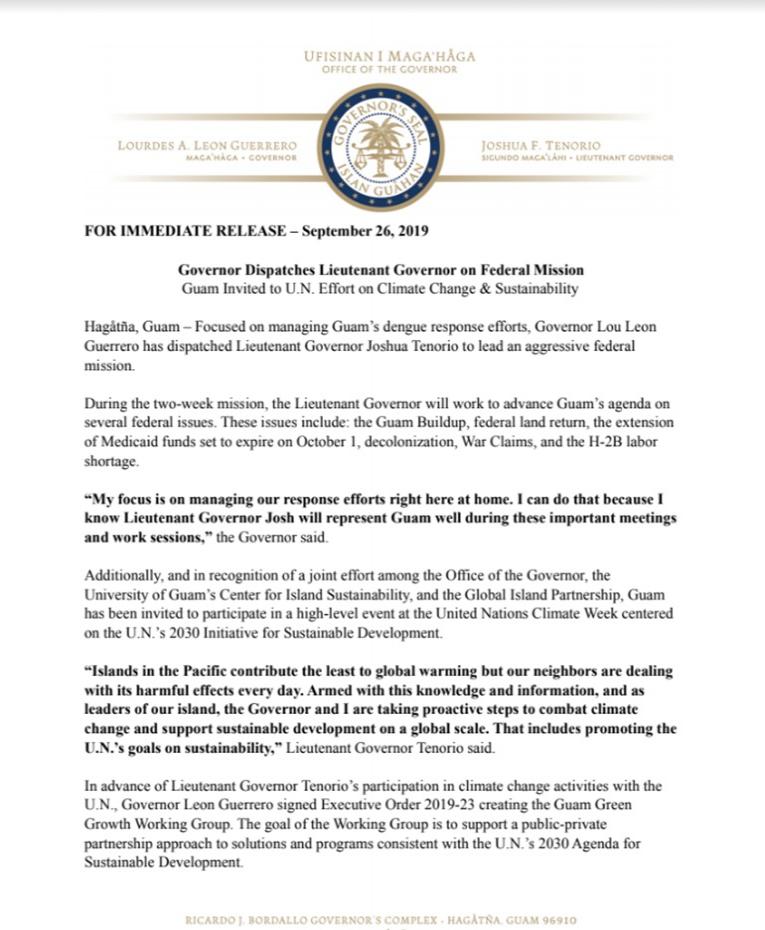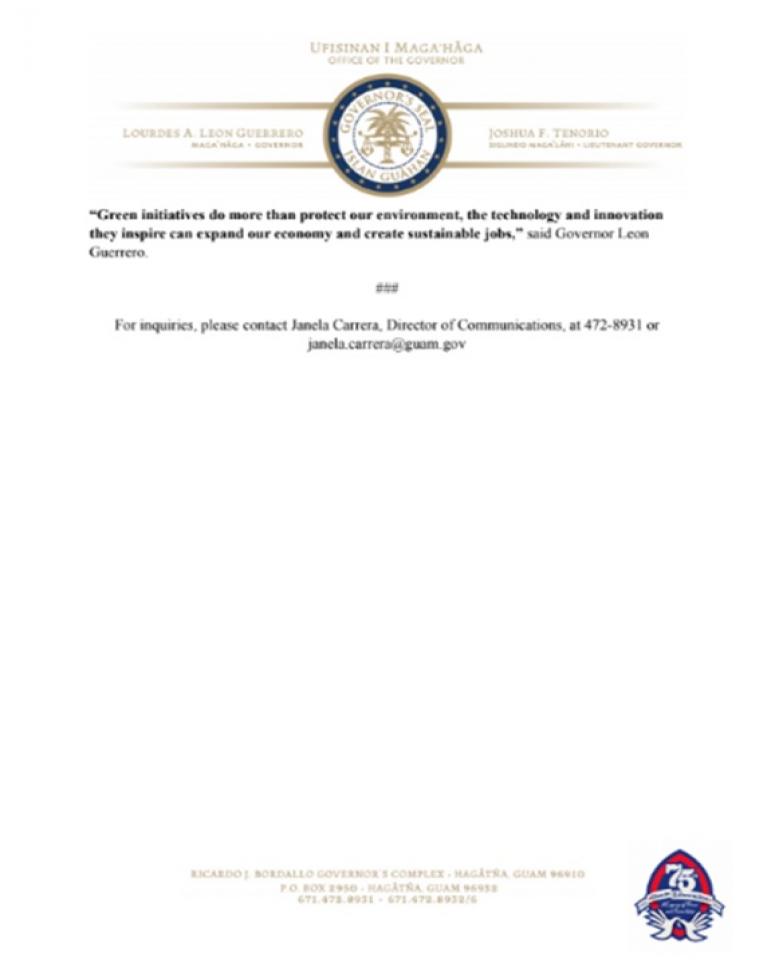 ---
April 4, 2019
PRESS RELEASE - Guam Cannabis Industry Act of 2019 Passed into Law
To view the Public Law 35-5, go to www.guamlegislature.com/index/publiclaws/