The Inalåhan Community Center will not be used for Social Parties, Funeral Receptions, etc. until further notice.  The Inalåhan Mayor's Office has moved in from Malojloj since October 2018, and has been using the community center as the Mayor's Office Operations.  The Mayor's Office will only be used for "Civic events" or Inalåhan's Community Events.  Thank you for your understanding.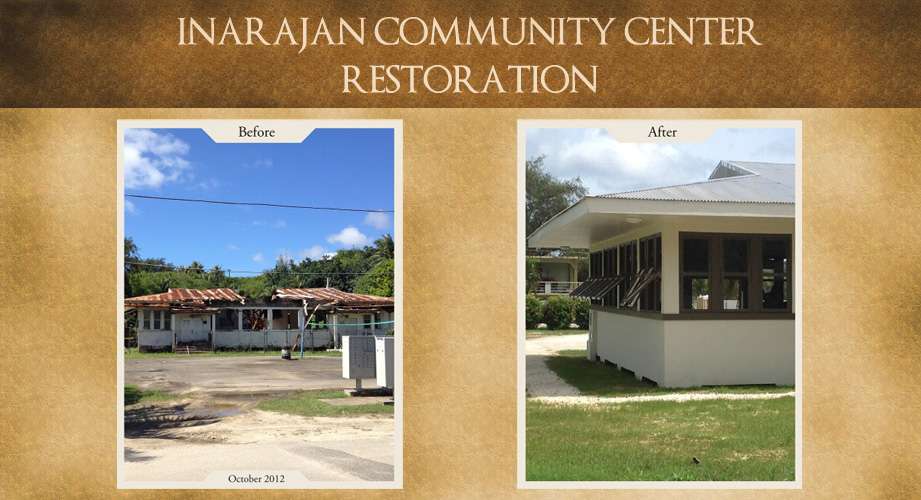 Amenities include a computer center, basketball, table tennis, pool table, volleyball.
"Inalåhan is one of Guam's most historic villages. Its historic landmarks, unique architecture, and cultural activities provide residents and visitors a window to the journey of the Chamorro people. It is important that we make an effort to preserve these cultural icons in Inalåhan and throughout our island, so that the stories of the people of Guam will be told to the children of the next generation."
Governor Eddie Baza Calvo

Inalåhan's Community Center highlights what is characteristic about the village—its history. The original building, constructed and designed by the U.S. Navy in 1925, first served as a school.  It was eventually taken over by the Inalåhan Mayor's Office and served as a recreational meeting place for the village residents.
Inalåhan Community Center has been restored to its former glory.  Children, manamko', families and the island's visitors will now be able to enjoy the newly renovated facility.