The Ajayan Bridge Replacement Project: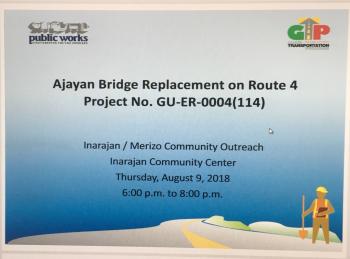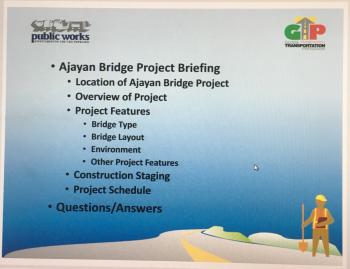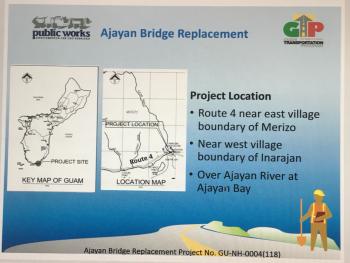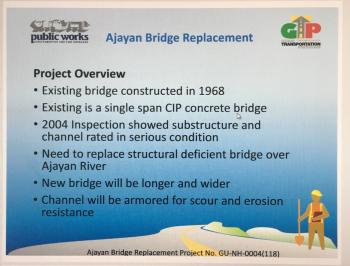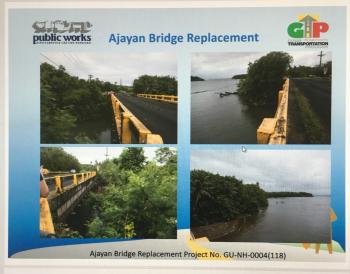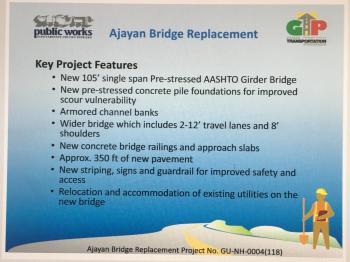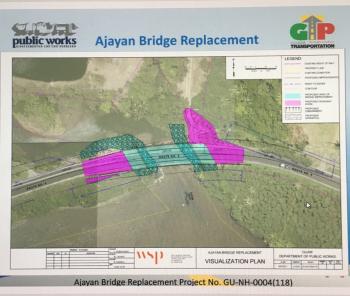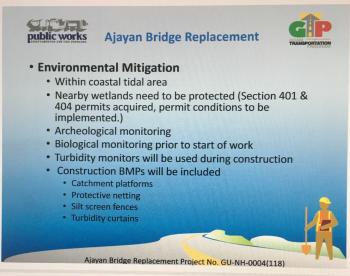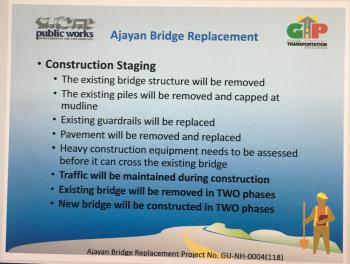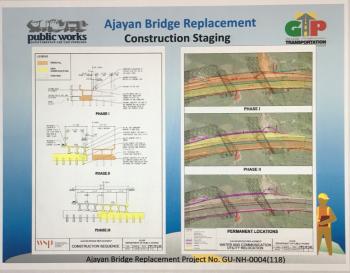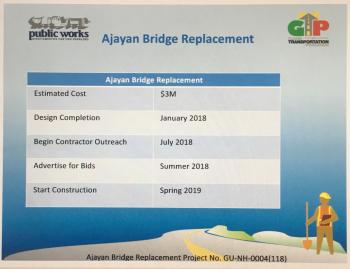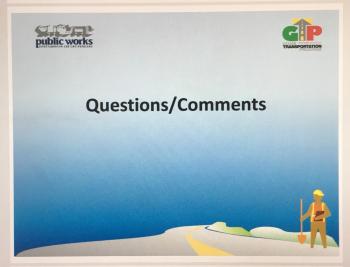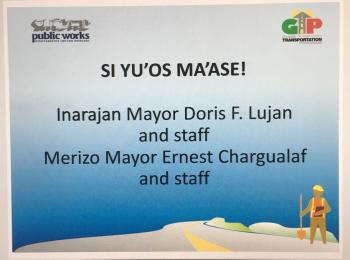 ---
Inalåhan
(Chamorro: Inalåhan)
is a village located on the southeastern coast of the United States territory of Guam.

The village's original Chamoru name, Inalåhan, was altered when transliterated during Spanish control of the island.
The village history predates the 1521 discovery of Guam by the Spanish. It was the home to the legendary Chief Gadao, and was one of the few villages with sizable populations at the end of Spanish rule in 1898. In 1950 it had a population of 1,494 with 814 living in the village itself. Today, it is the best preserved of the Spanish era villages and is known for its rich history and culture. The village's population has decreased since the island's 2000 census.[2]
Places of interest include the village's pre-World War II church, statue of Chief Gadao, the Gef Pa'go Chamorro Village, the ancient Paintings of Chief Gadao's Cave, and historic village architecture.
The municipality of Inalåhan includes the community of Malojloj, in the hills north of the central village. Malojloj and Inalåhan each celebrate separate village fiestas. Many residents from the Malojloj section of Inalahan, claim themselves to be a separate village, seeing as they celebrate different fiestas and they have their own land boundary. In Southern Guam, it is easily recognizable as to what part is proper to Inalahan, and what is proper to Malojloj.
Population Size: 2,273 (2010 Census)

Size of Village: 18.85 sq. miles

Village Flower: Plumeria

Village Slogan: Tano Gadao